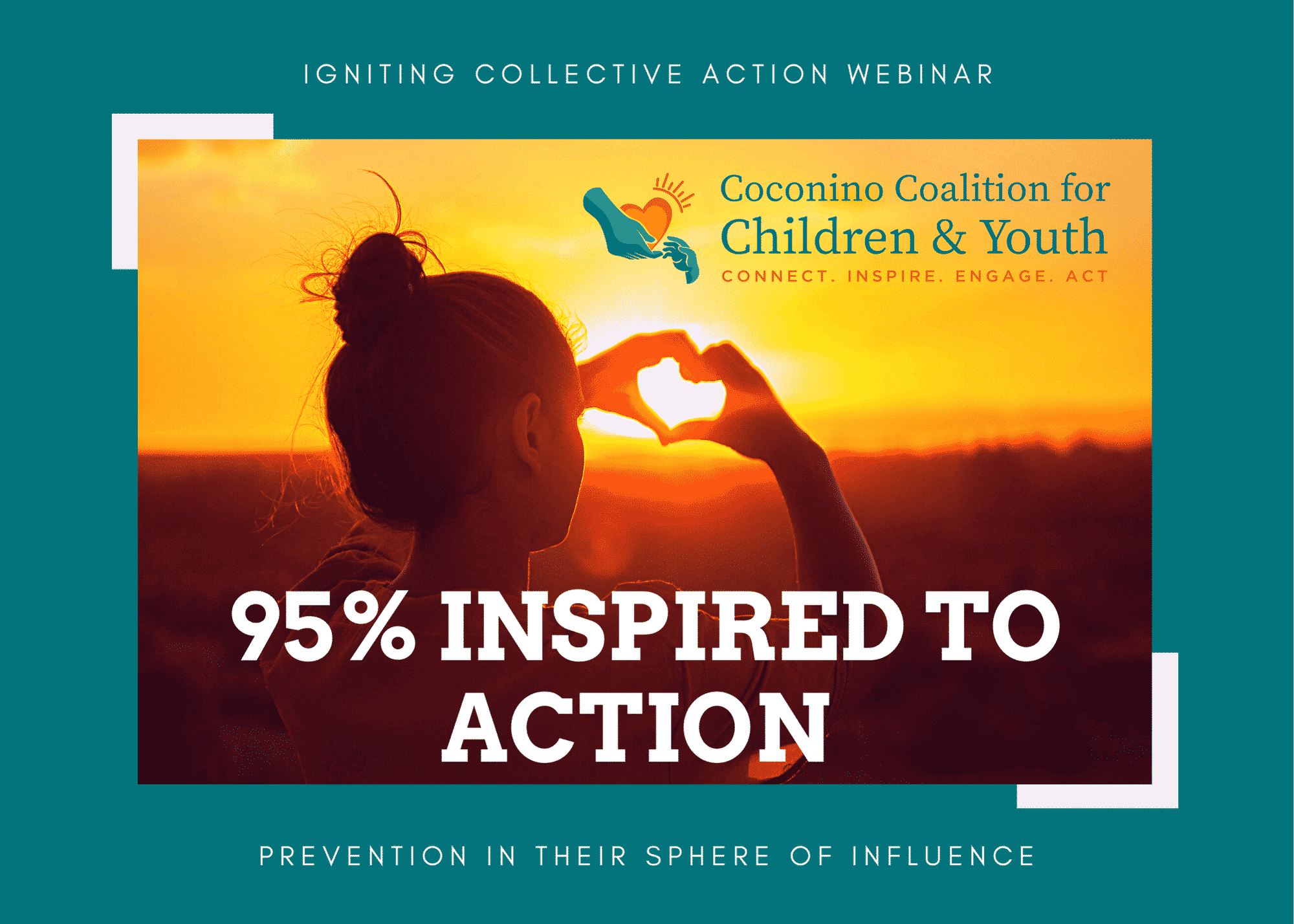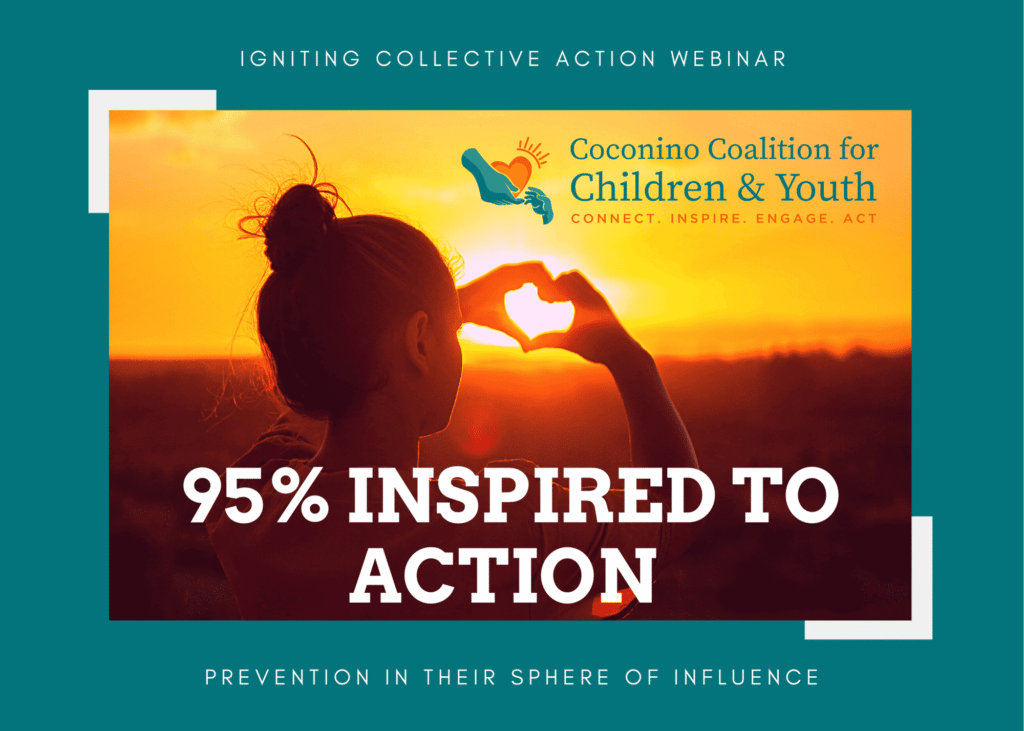 By the Coconino Coalition for Children & Youth
COCONINO COUNTY — As we celebrate our 50th anniversary of service in Northern Arizona, the Coconino Coalition for Children & Youth stands ready in 2022 to help connect families and community members with a number of options, including free educational resources, training programs for our partners and members, monthly virtual youth open mic sessions, city resource guides, calendars of upcoming family events and a variety of programs offered by our more than 100 individual and nonprofit members.
For families:
* Send email to frank@coconinokids.org to provide updates on these CCC&Y-created resource guides.
CCC&Y's electronic city bulletin boards —
For community groups, schools, organizations:
The Coconino Coalition for Children & Youth, in partnership with Building Community, has supported a series of programs and no cost webinars for professionals, parents and youth, to provide them skills that are needed now more than ever.
Programs —
Training —
Historical Trauma Specialist Certification LEVEL 2 online training will be held at 9 a.m. Tuesday, March 1 (MST) and 4 p.m. Wednesday, March 2 (MST). Members of the Coconino Coalition for Children & Youth will receive 20 percent off both trainings. Discounts are also available for those CCC&Y members who have not taken the required Historical Trauma Specialist Certification LEVEL 1 training, that focuses on intergenerational trauma and the impact of Epigenetics, cultural dispossession, segregation & displacement of BIPOC. The sessions are presented by Iya Affo, a Culturalist and Historical Trauma Specialist. For members to receive the promo code, contact CCC&Y Executive Director Virginia Watahomigie at virginia@coconinokids.org
Webinars —
All the webinars and additional information can be found at: https://coconinokids.org/learning-webinars/ or by going to our Blog.
There is no charge for the webinars, but we do ask that you consider sharing with others and completing the survey.
About the Coconino Coalition for Children & Youth —
Our Mission: We ignite collective action that creates better lives for children and families
Our Vision: We imagine a world where every person lives in peace and is supported by a thriving, resilient community
How can you help?
To help us continue and expand our mission in 2022, please consider supporting the Coconino Coalition for Children & Youth through your individual, family, student or group membership
By becoming a member of CCC&Y your financial contribution helps cultivate and strengthen well-informed communities by providing education and resources, bringing stakeholders together, building new systems of communication and more.
Also consider making a donation to support our efforts.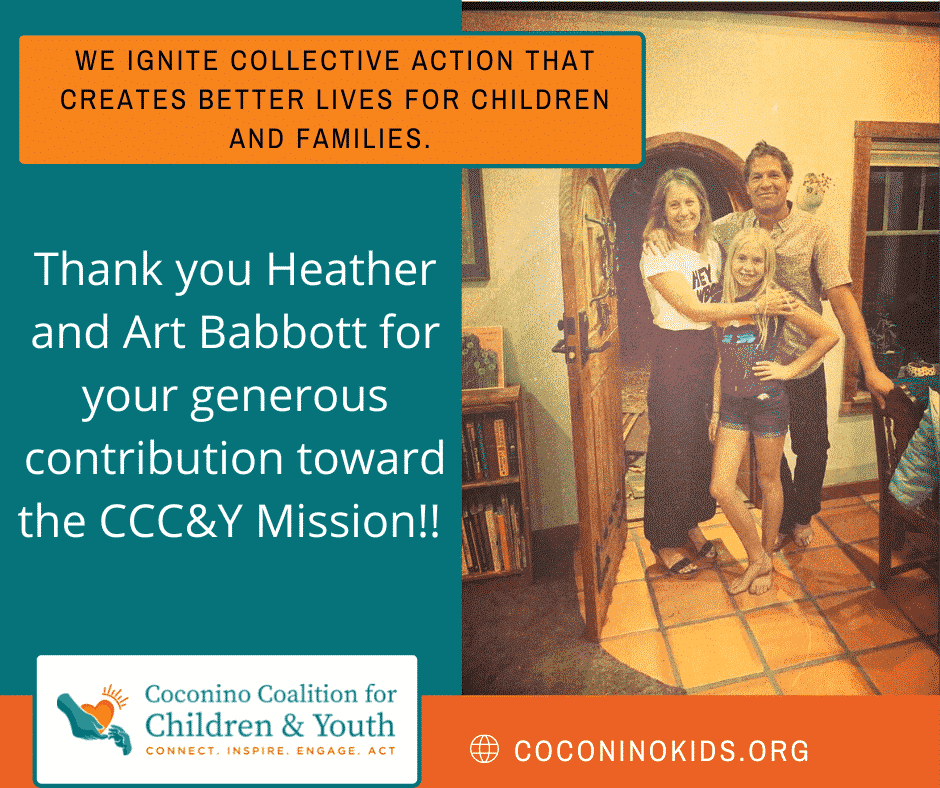 Our donors are integral to our purpose and deeply appreciated. Thank you!
For more information, send an email to coalition@coconinokids.org
Category: Education, Educational Opportunities, Events, Programs, Resources