(EDITOR'S NOTE: PLEASE BE SURE TO CHECK WITH THE INDIVIDUAL ORGANIZATIONS REGARDING POSTPONEMENT / CANCELLATION OF EVENTS DUE TO THE ONGOING CORONAVIRUS SITUATION)
By CCC&Y
The following is a compilation of upcoming events and programs in the Tuba City / Navajo Nation. To share your upcoming events, please attend the next Tuba City Regional Networking Meeting, held the second Wednesday of the month from *10 a.m. to noon at the Tuba City Public Library, Community Conference Room, 78 Main St., Tuba City. (*Meeting hours move back one-hour to Dine Standard Time on March 10)
Presented in partnership by the Tuba City Public Library and the Coconino Coaltion for Children & Youth, with the support of Coconino County. Contact frank@coconinokids.org or mmorales@coconino.az.gov to be placed on the presenters agenda or more information.
Click here for Tuba City / Window Rock Resource Guide
Click here for upcoming events at the Tuba City Public Library
Click here or here for Tuba City Regional Health Care Corp. upcoming events
Events, Announcements, Programs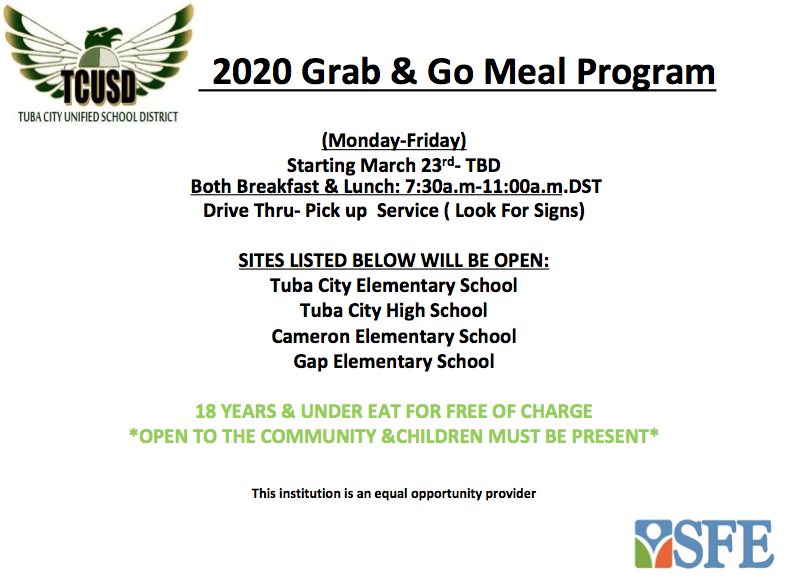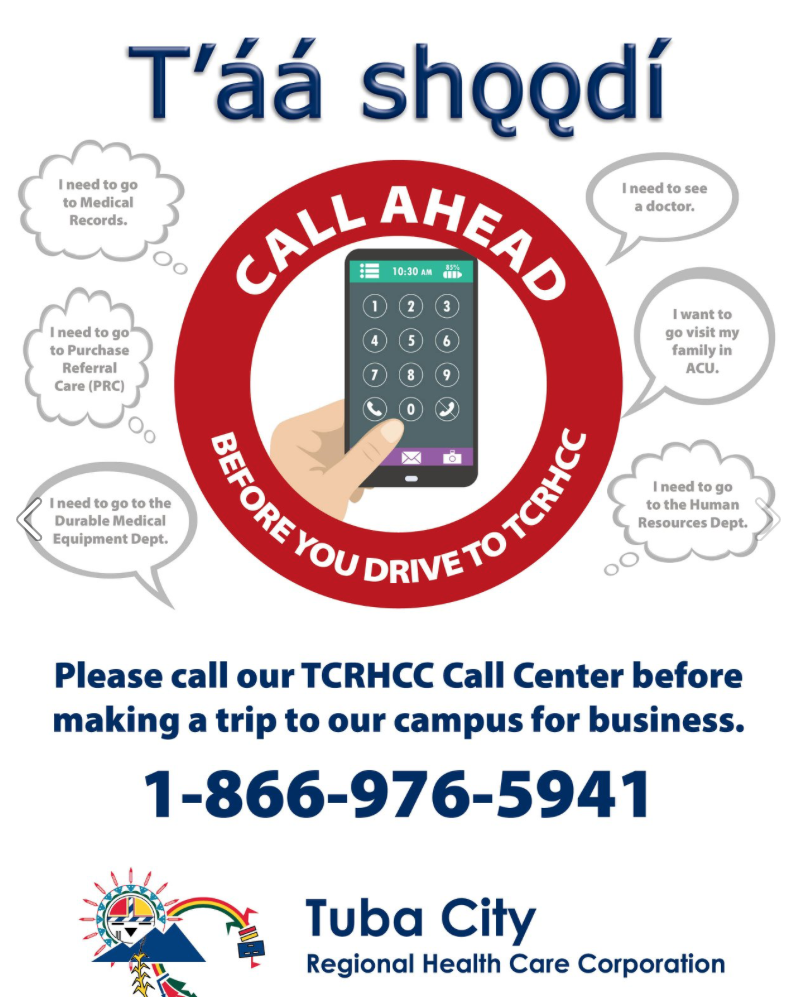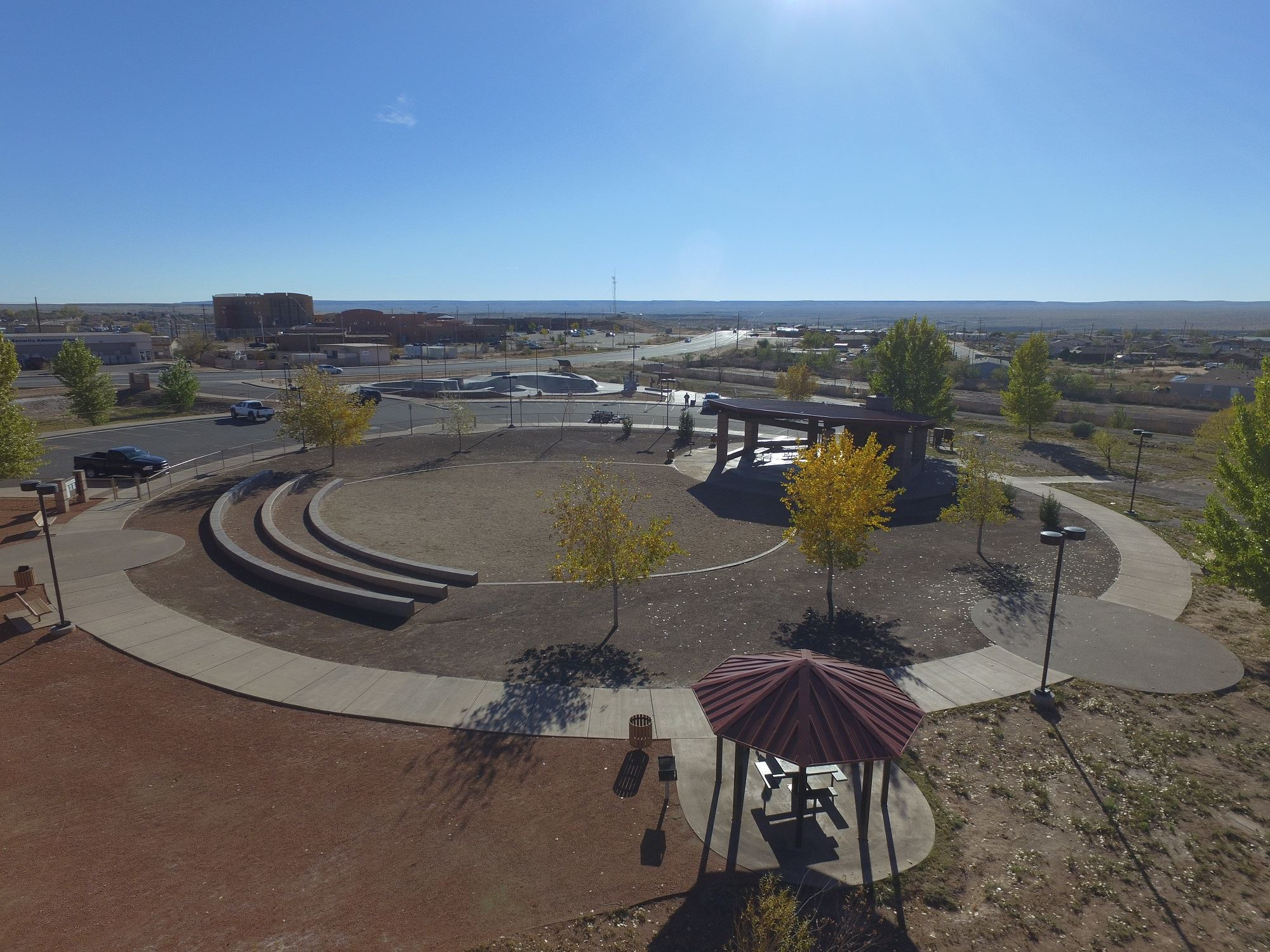 Supervisor Lena Fowler: Louise Yellowman County Park closed temporarily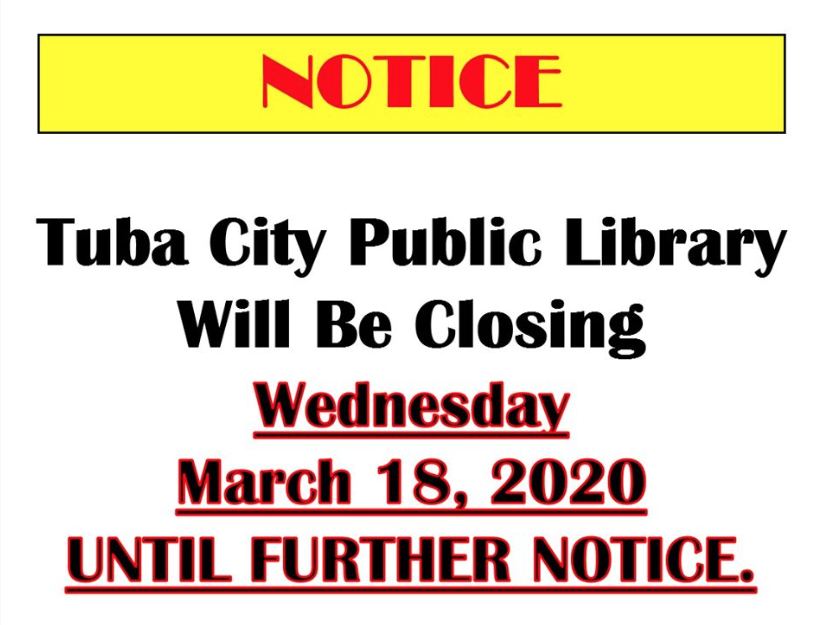 | | |
| --- | --- |
| | |
The United Way of Northern Arizona (UWNA) has announced that Volunteer Income Tax Assistance (VITA) services in Flagstaff, Williams, Tuba City, Page, Fredonia, Whiteriver, Kykotsmovi, Keams Canyon and Holbrook have been suspended through April 4 due to concerns about COVID-19.
This action was taken not only out of concern for our VITA volunteers and clients, but also all the communities UWNA serves.
For clients who have already dropped off their forms to the VITA program, their taxes will be reviewed and completed as normal. A VITA volunteer will call to discuss the returns in lieu of meeting face-to-face, and all forms will be mailed back to clients.
Earlier this week, UWNA and its community partners had hoped to keep the program open for the immediate future by converting VITA services to drop off or Scan2Go only. However, in the past day it became clear that the safest and most responsible course of action would be to discontinue the program for the time being.
As this pandemic unfolds, we will evaluate conditions in each city and determine if it would be safe to begin VITA services again after April 4. We will, of course, notify you as these decisions are reached.
We encourage everyone to stay safe and keep informed. For general information about COVID-19, please consult your County's website: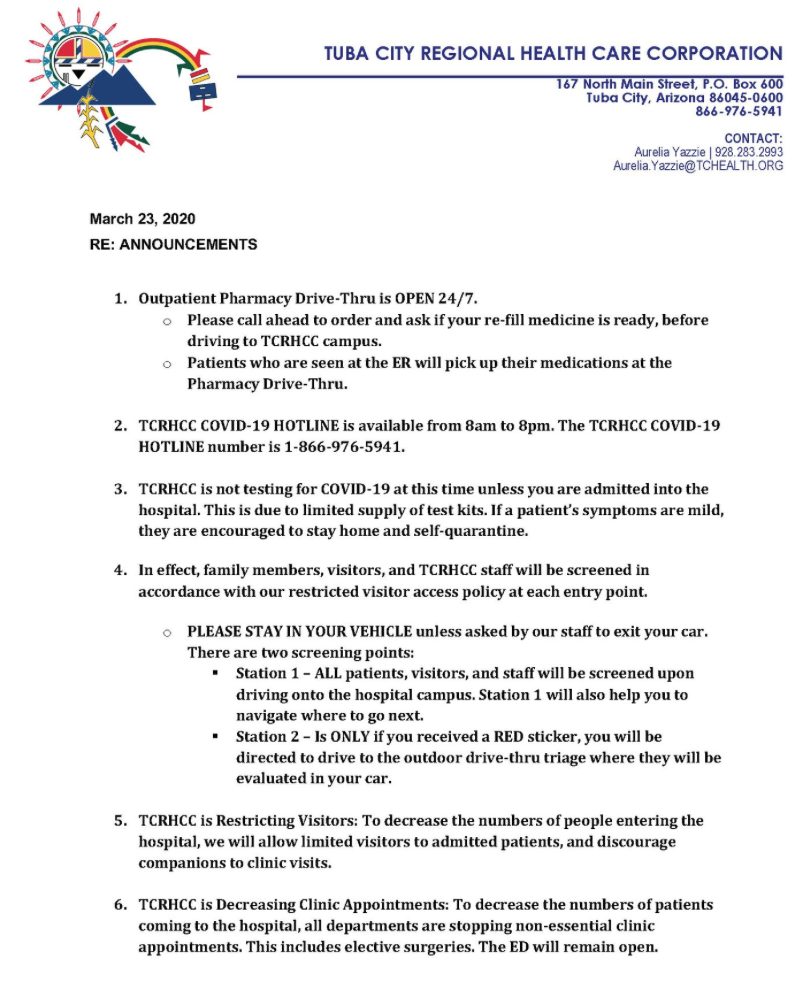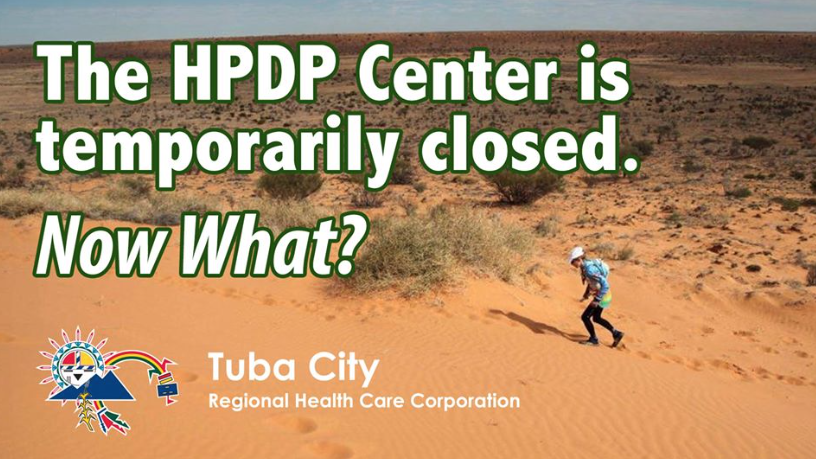 Here are some workouts provided by NBC News BETTER: From HIIT to yoga to Pilates, gyms and fitness studios are offering free or discounted workouts you can stream at home. Click here for more: https://nbcnews.to/3bbYQKI
Let us know what you're doing to stay healthy.
(EDITOR'S NOTE: PLEASE BE SURE TO CHECK WITH THE INDIVIDUAL ORGANIZATIONS REGARDING POSTPONEMENT / CANCELLATION OF EVENTS DUE TO THE ONGOING CORONAVIRUS SITUATION)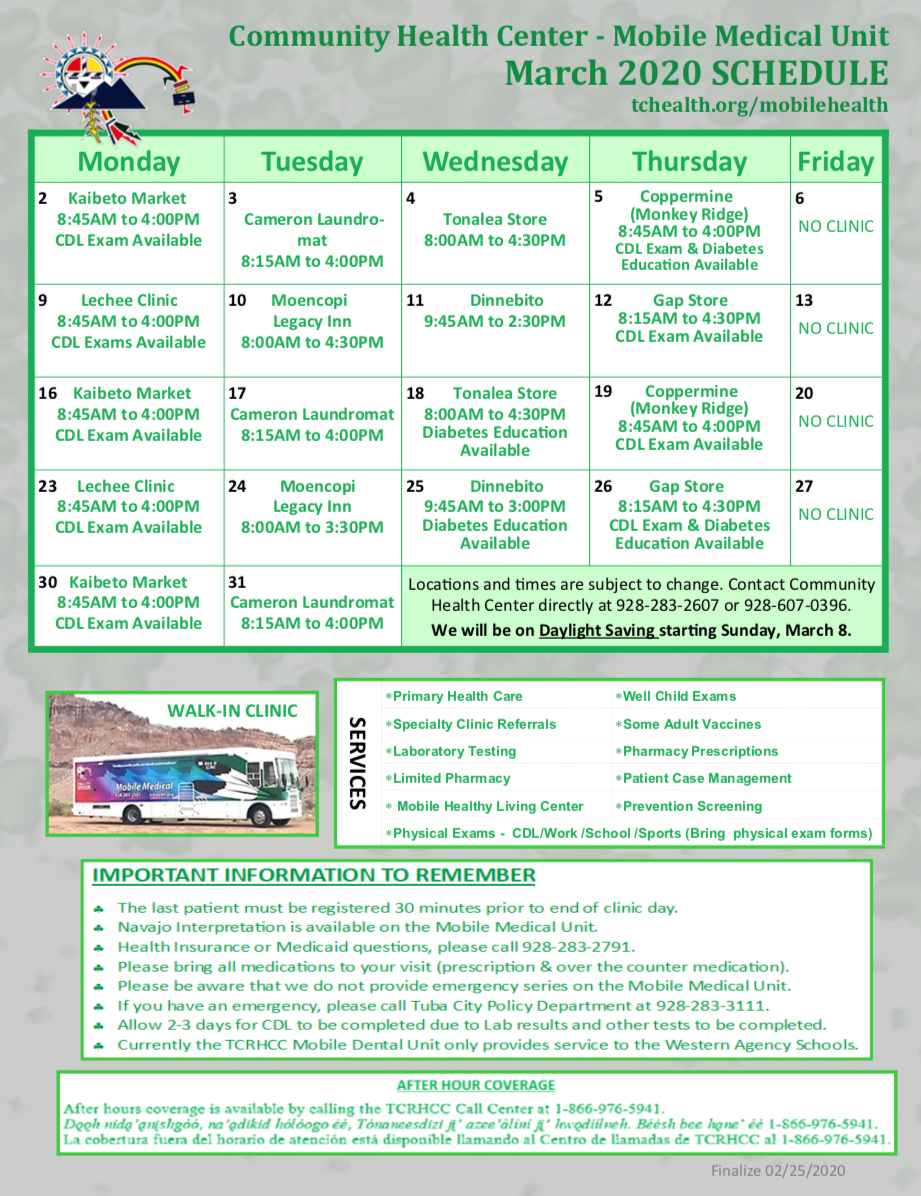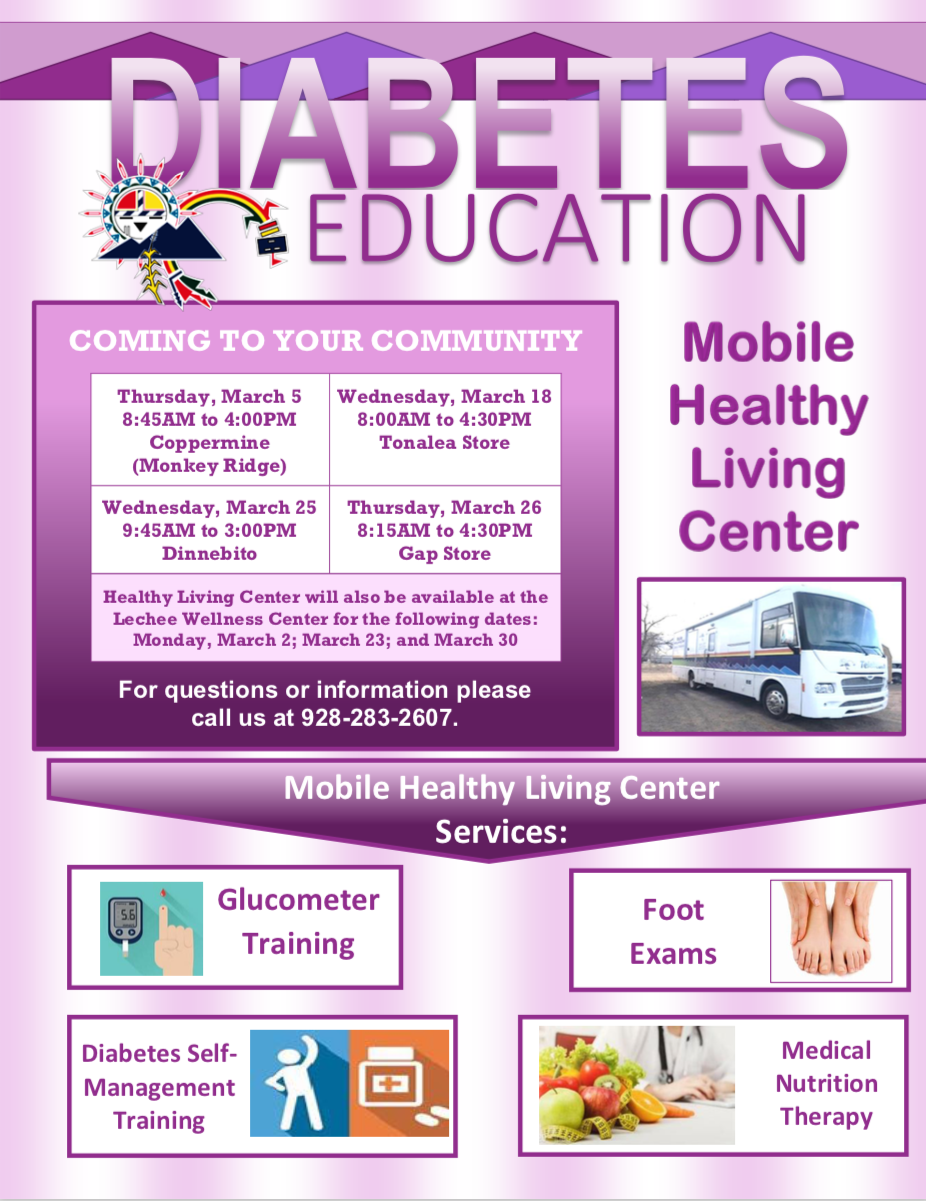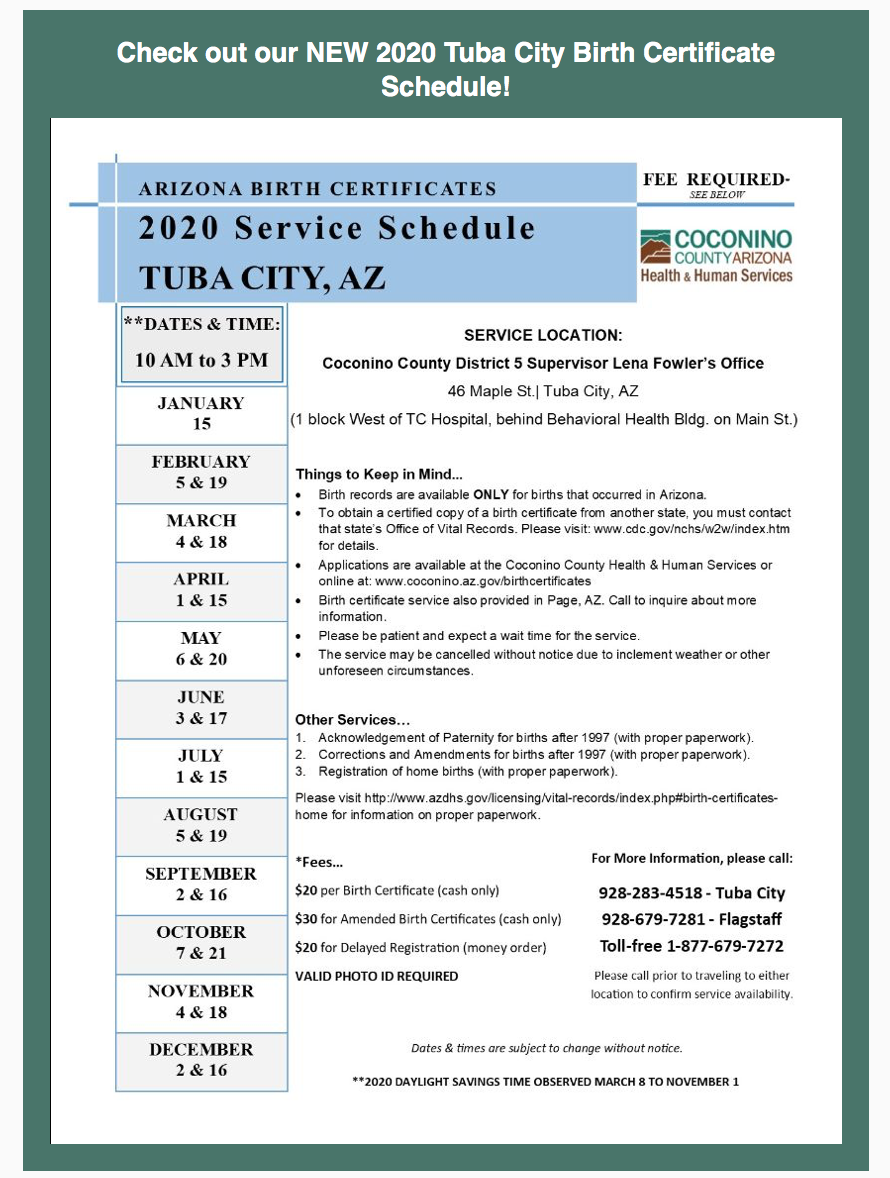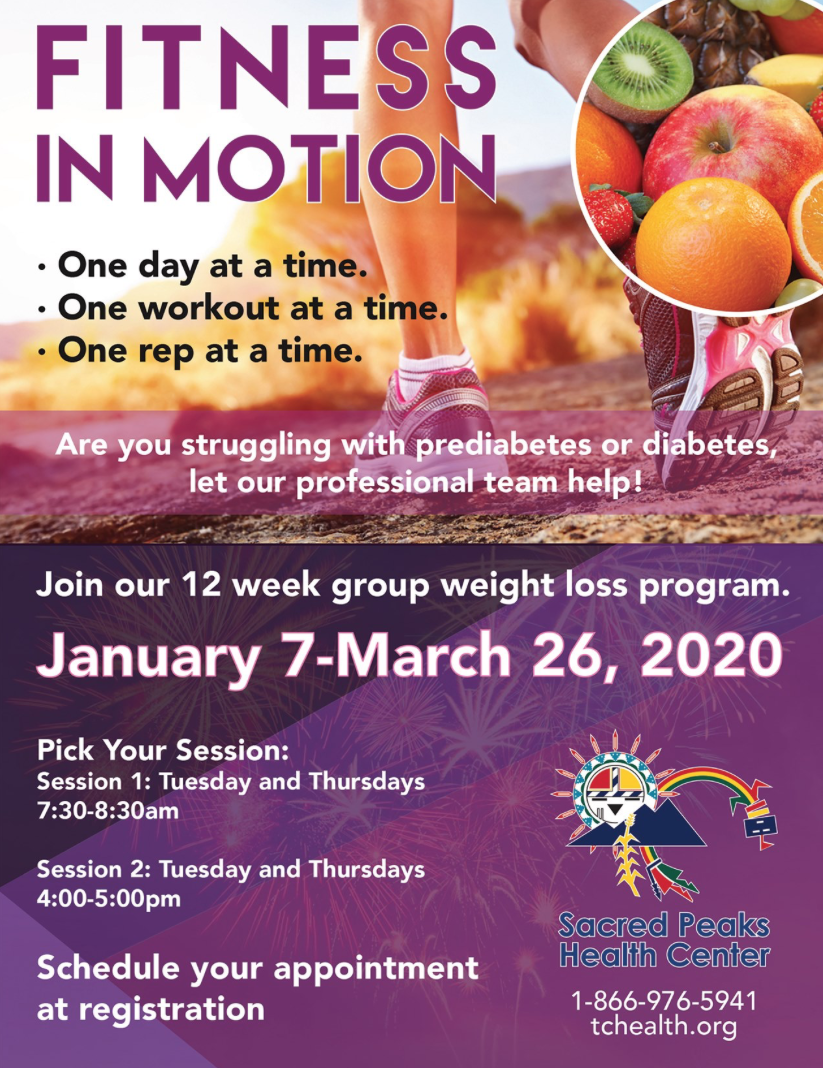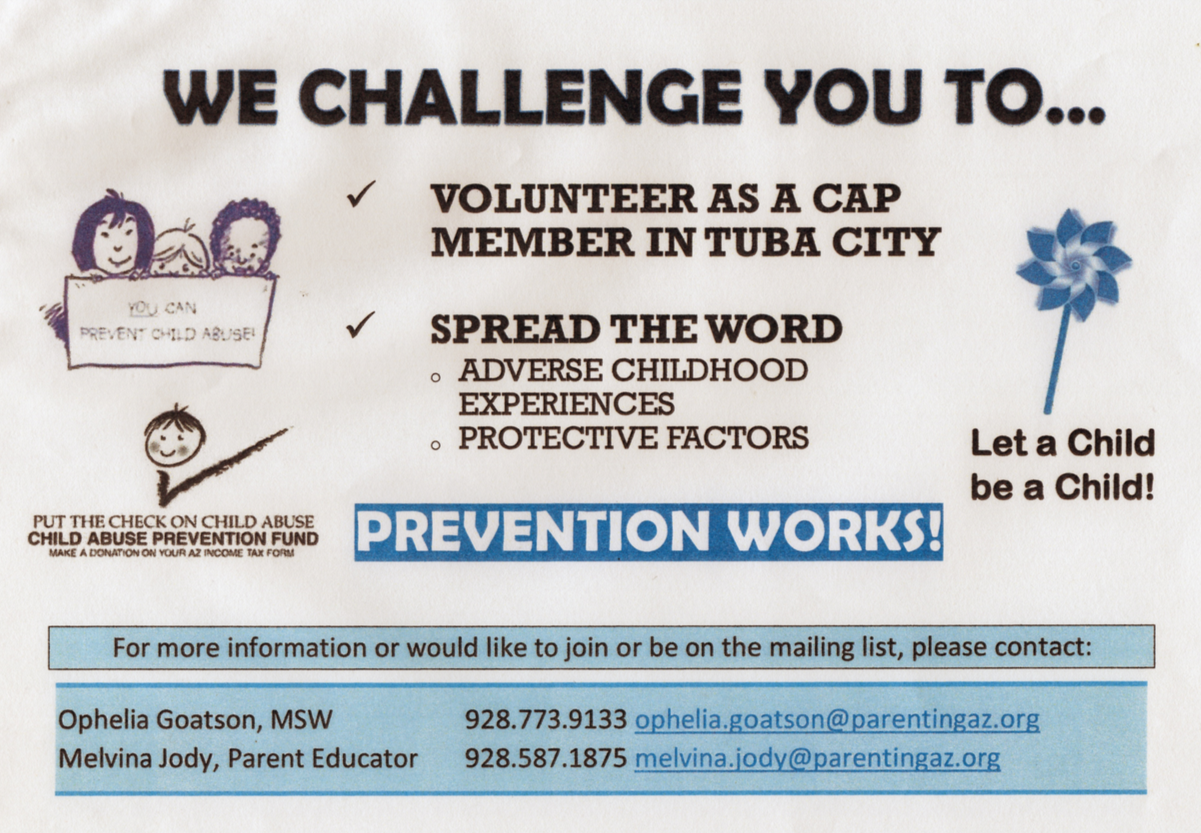 TUBA CITY — The next Tuba City Child Abuse Prevention (CAP) meeting scheduled for March 25 at the Tuba City Public Library, 78 Main St., Tuba City HAS BEEN CANCELED.
More updates to come.
Send an email to to ophelia.goatson@parentingaz.org or Cymbre.Lauing@parentingaz.org, or call 928-773-9133 to get information on date, time for the next meeting.
Ongoing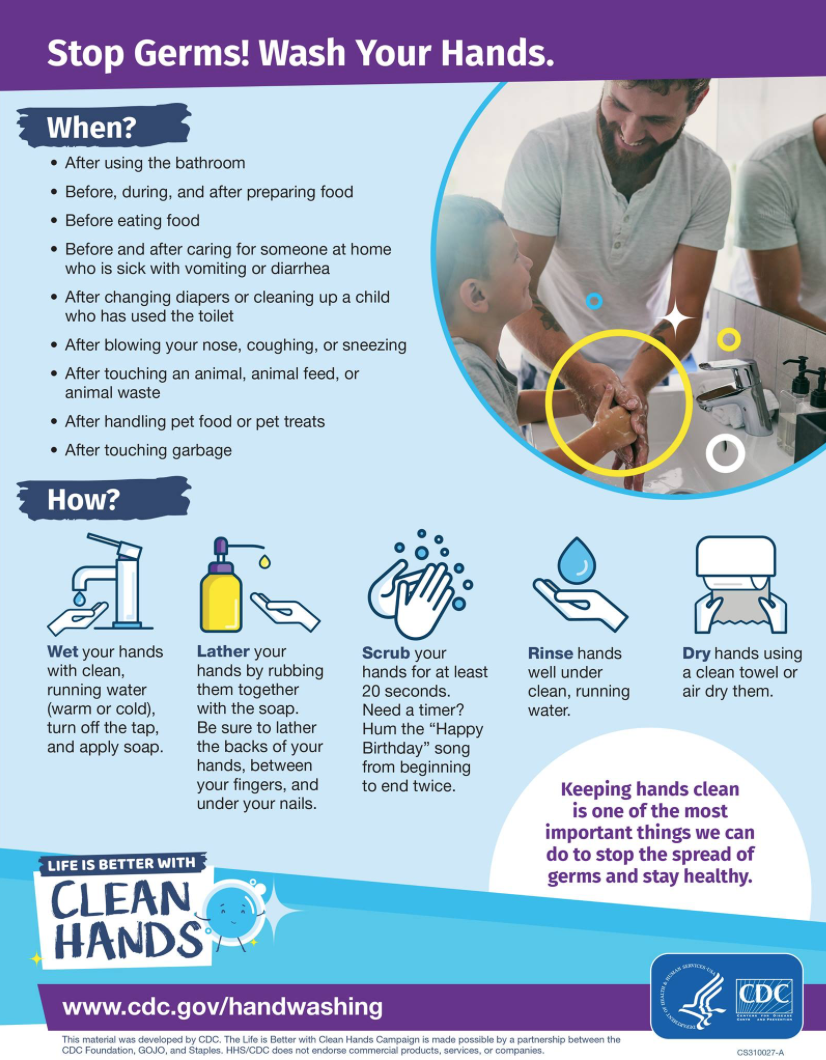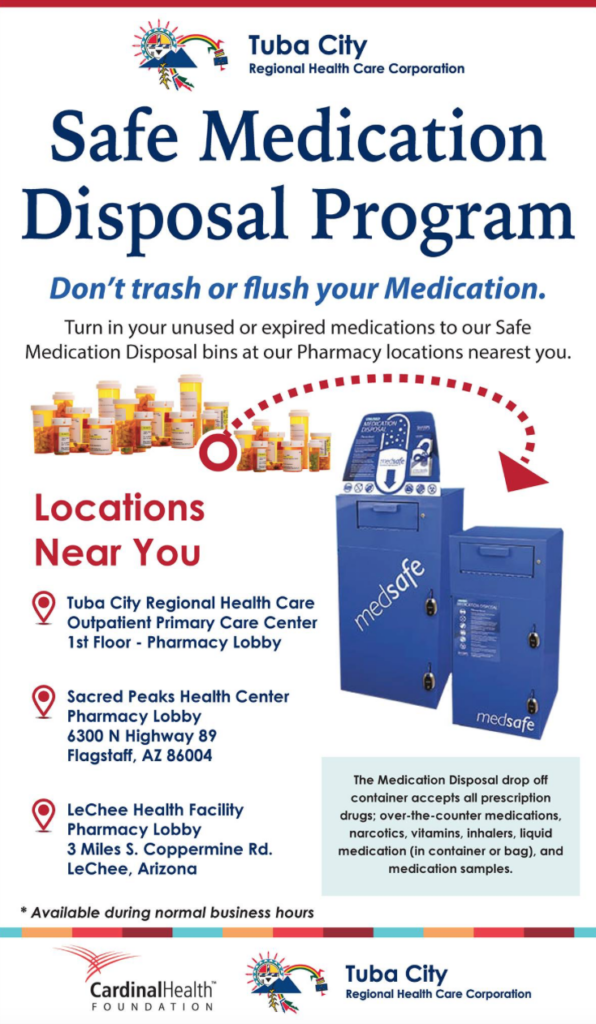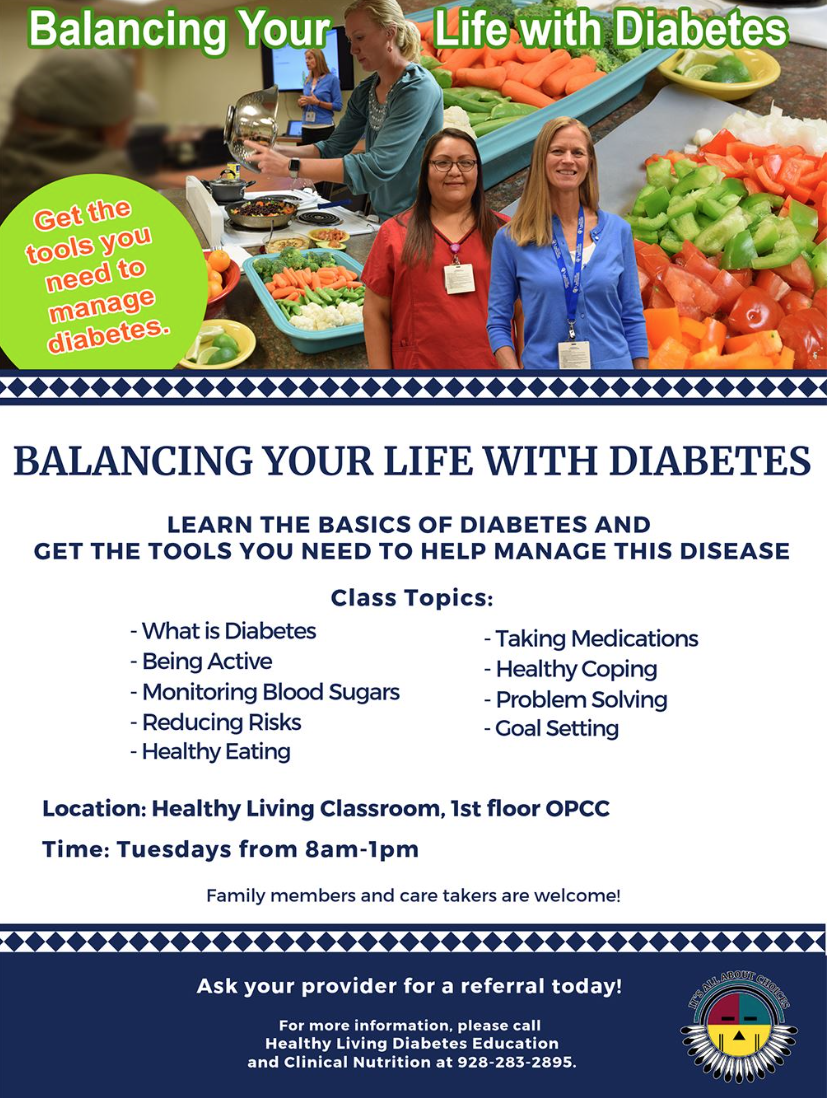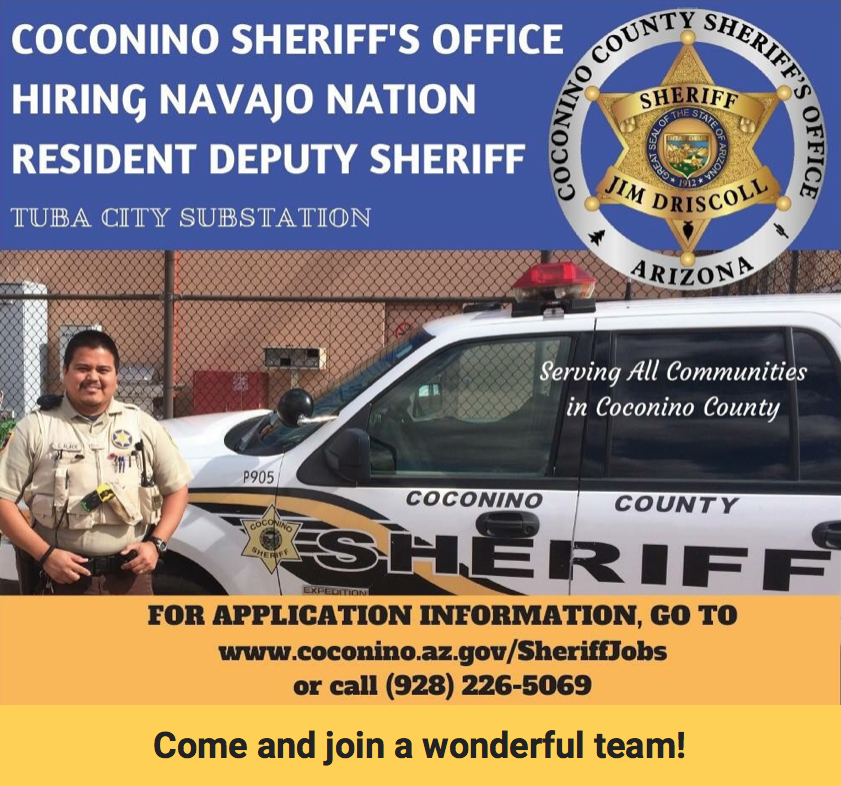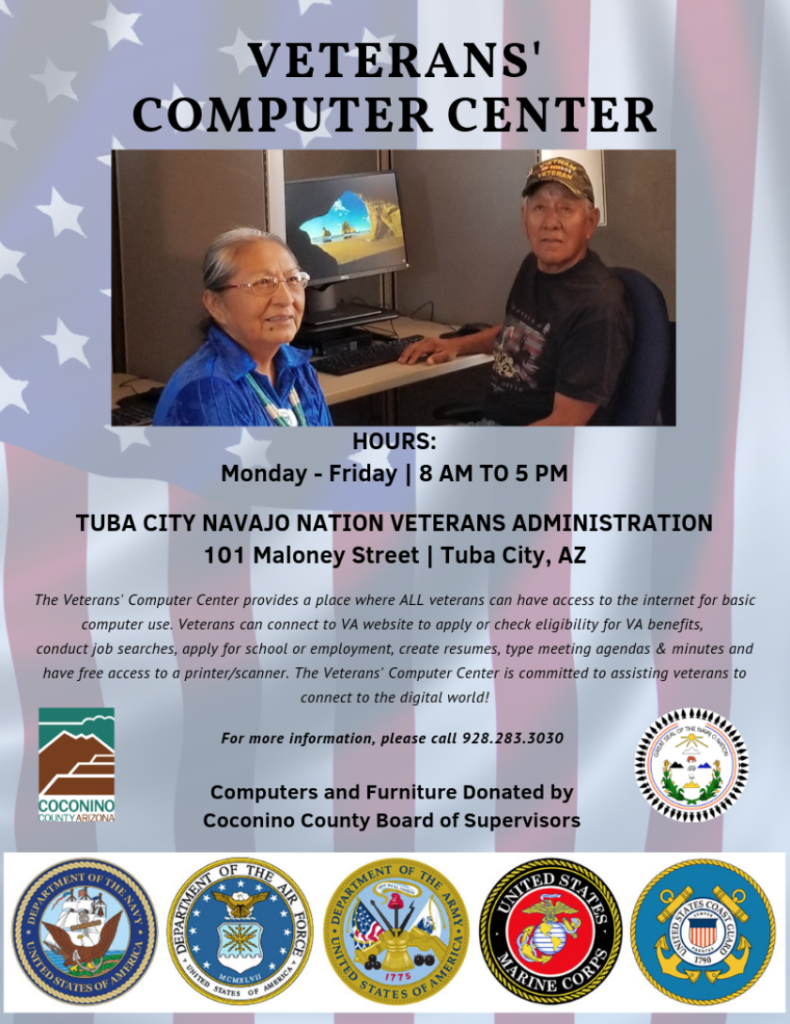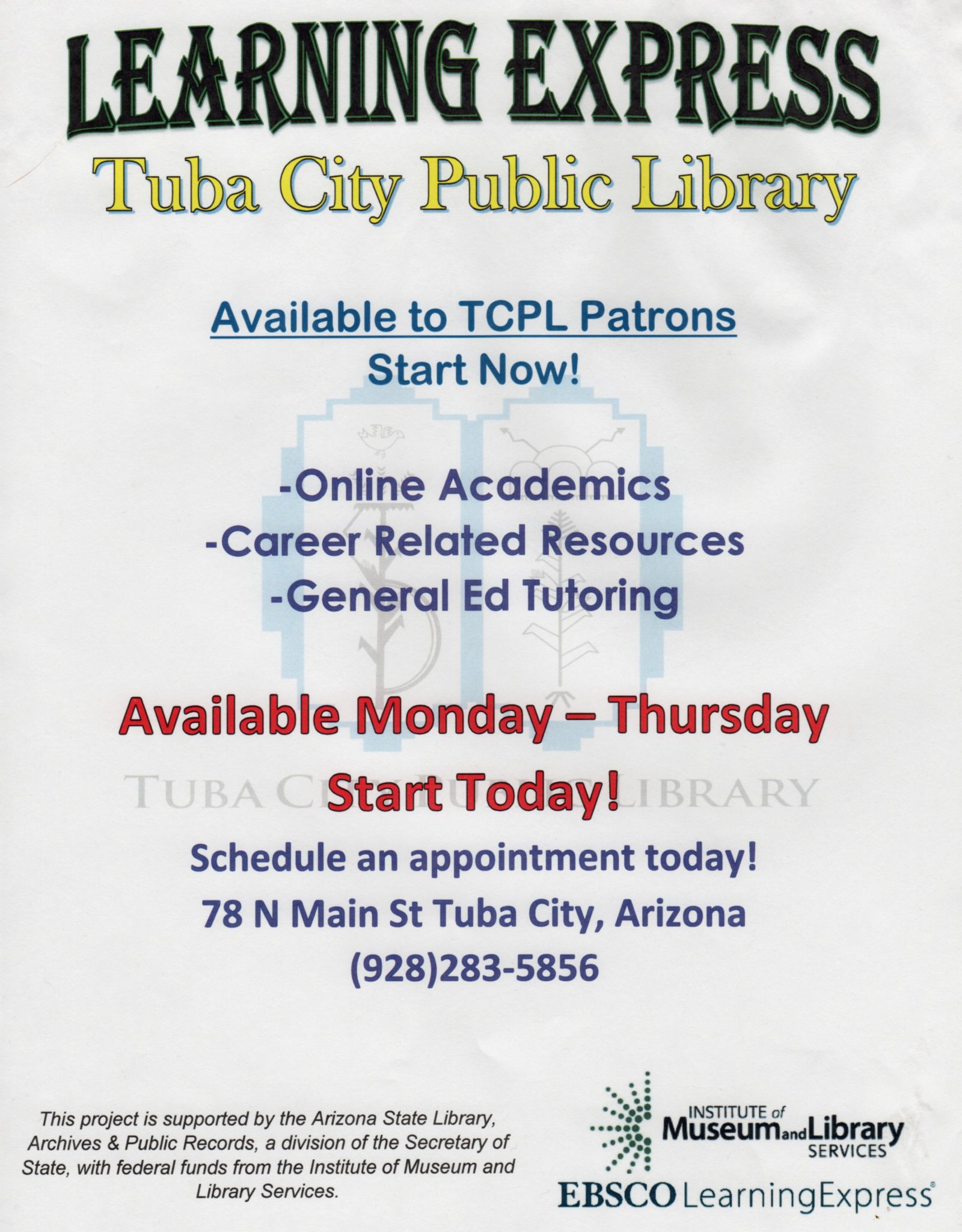 Navajo Nation Bookmobile Stops
Please check with the the Flagstaff City — Coconino Public Libraries for the latest information on the Coconino County Bookmobile schedule.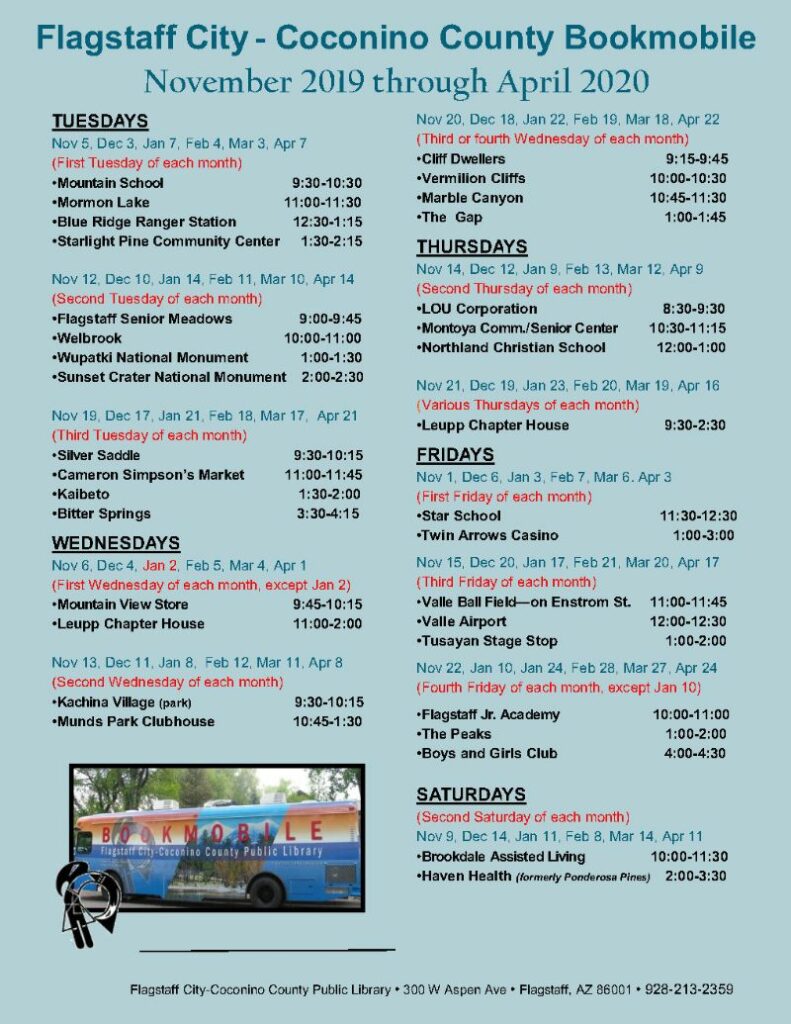 Announcements: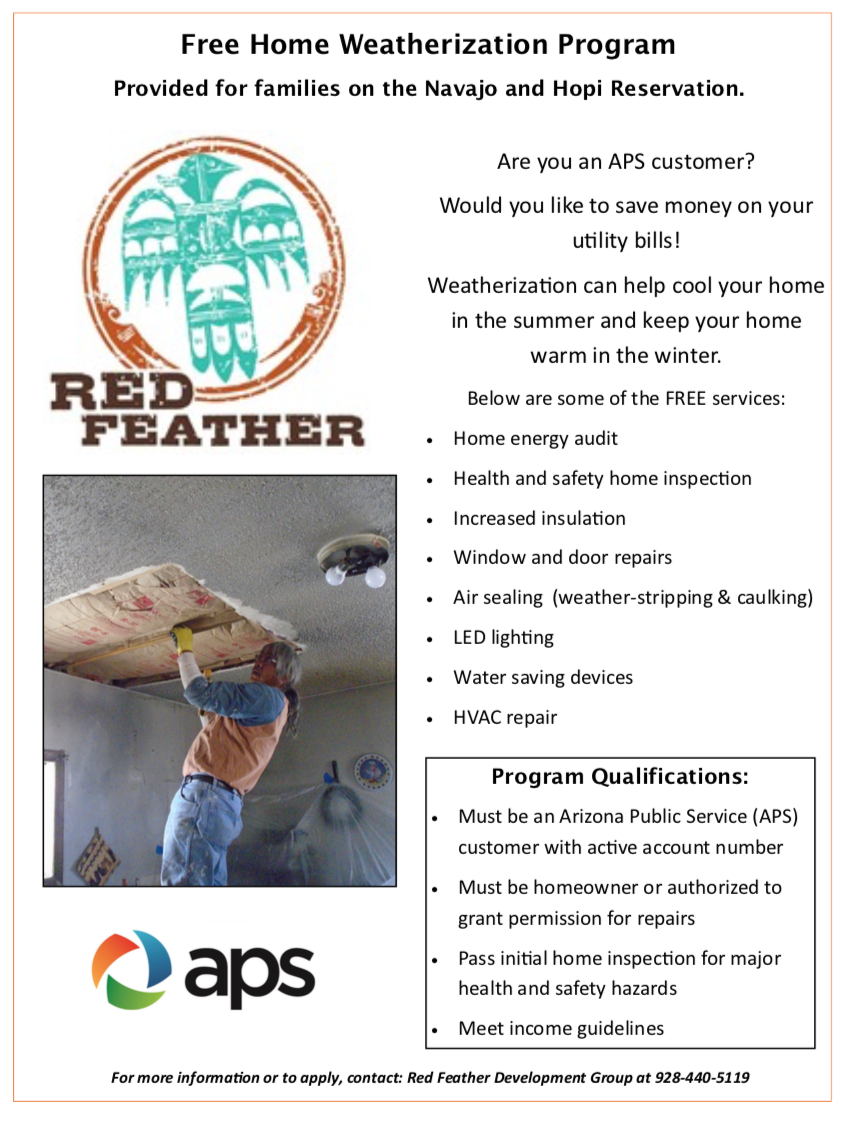 Click to apply for the Free Home Weatherization Program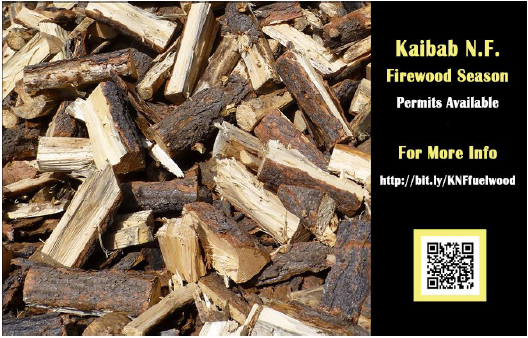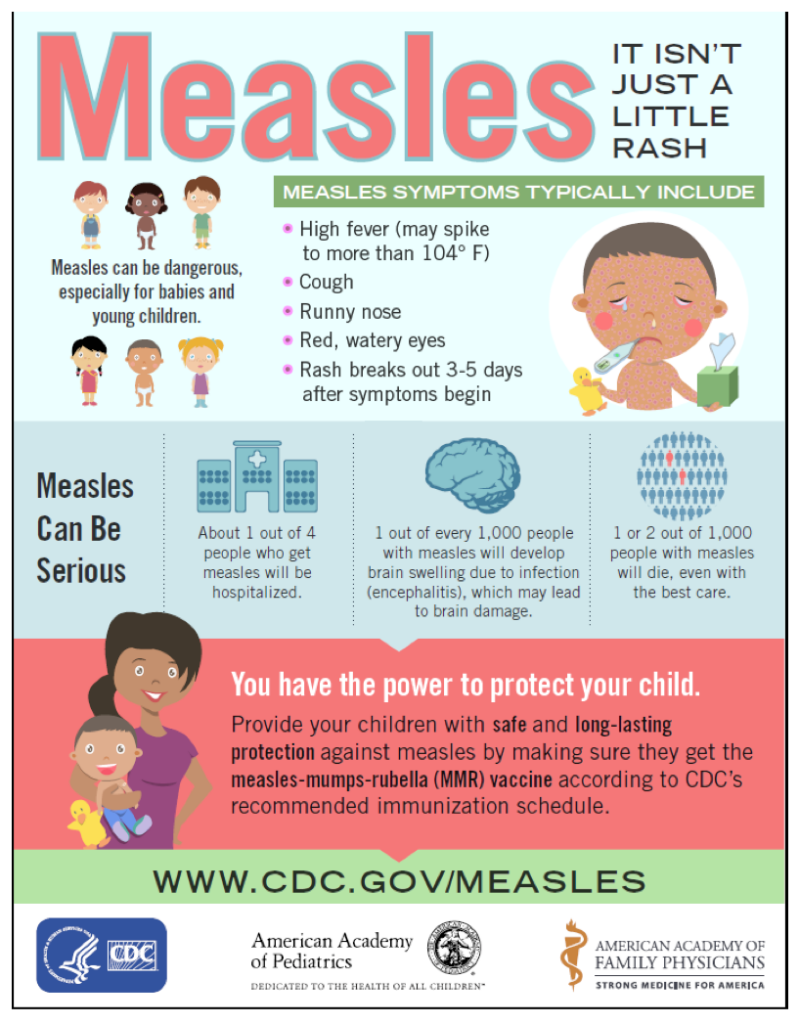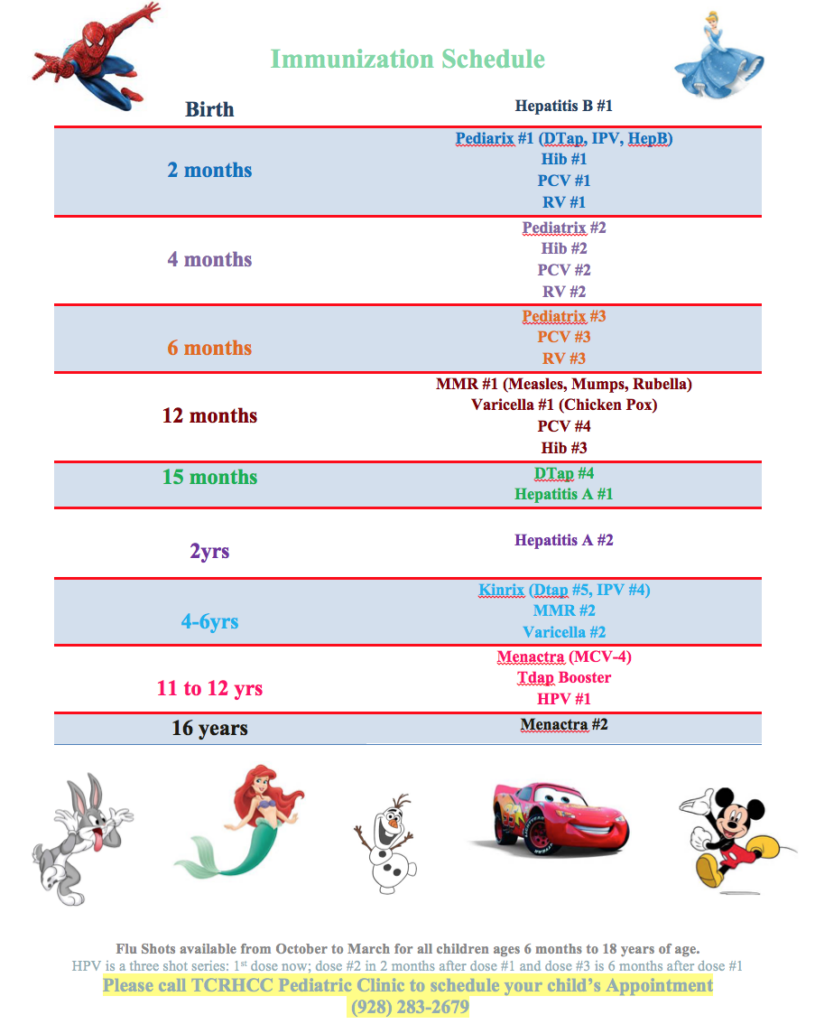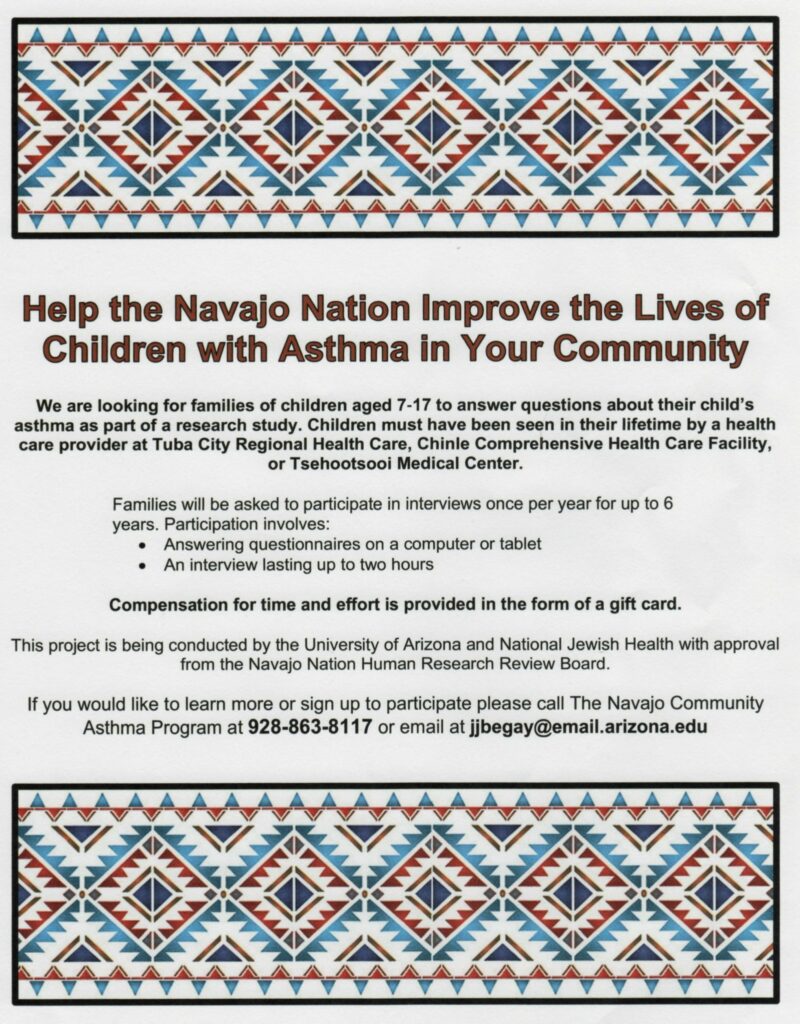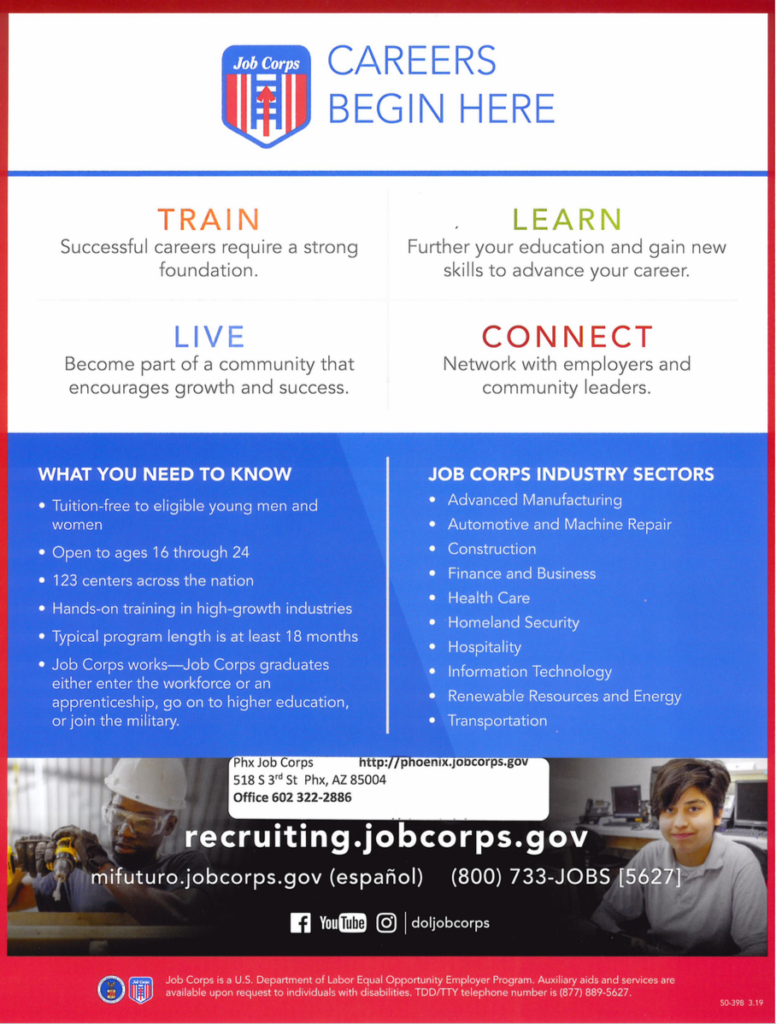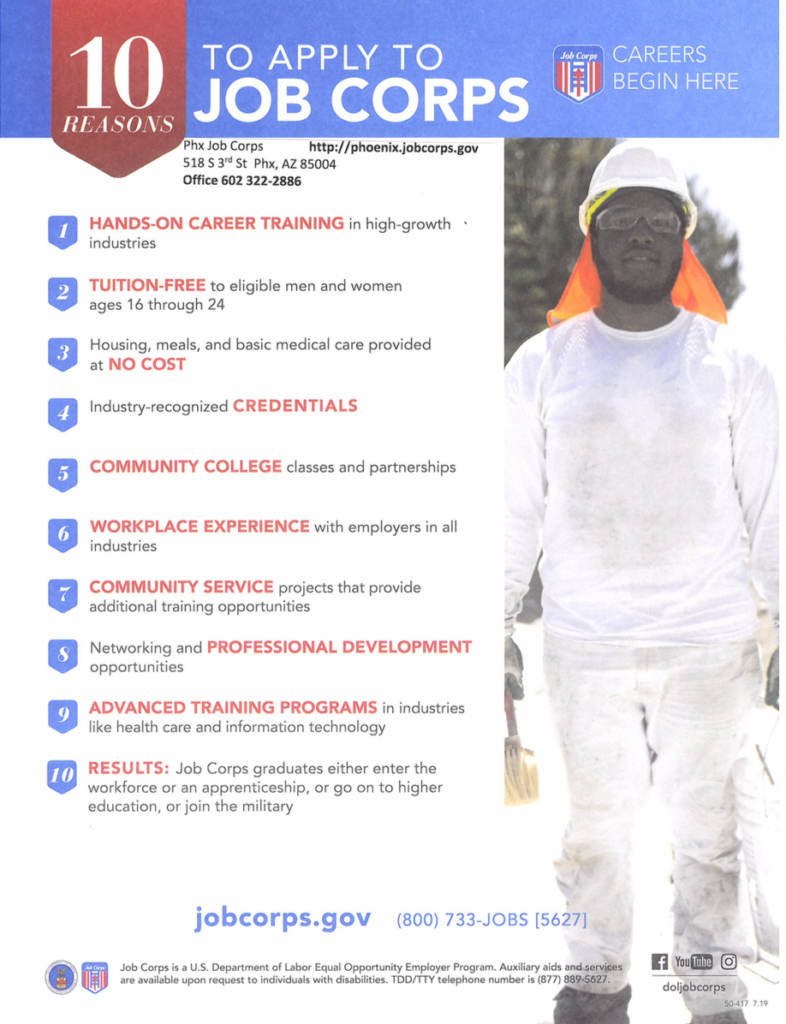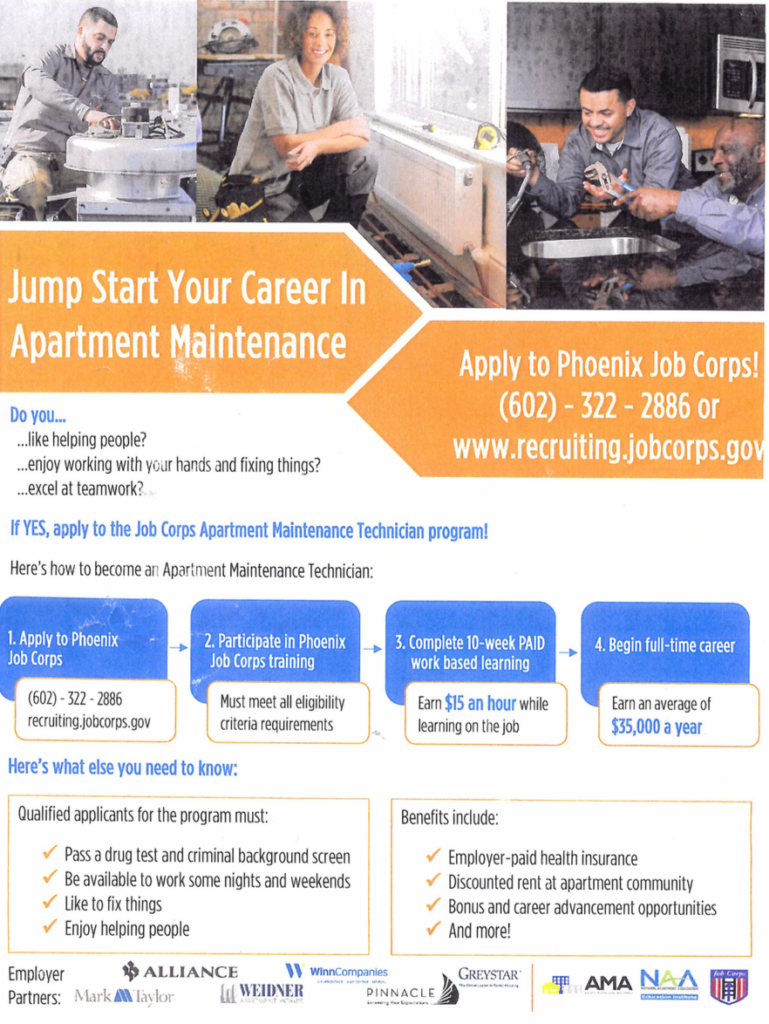 Category: Events