(EDITOR'S NOTE: PLEASE BE SURE TO CHECK WITH THE INDIVIDUAL ORGANIZATIONS REGARDING POSTPONEMENT / CANCELLATION OF EVENTS DUE TO THE ONGOING CORONAVIRUS SITUATION)
By CCC&Y
The following is a compilation of upcoming events in the Page region. To share your upcoming events, please attend the next Page Community Resource Partners Networking Meeting, held the second Thursday of the month from 9:15 to 11 a.m. Meetings are normally held at Encompass Behavioral Health Services Building, 463 S. Lake Powell Blvd, Page.
Zoom remote video chat now available on meeting days by going to https://zoom.us/j/805899403 (Meeting ID: 805 899 403). Click here for free sign up, download of Zoom prior to future meetings.
Presented in partnership with Coconino County and Encompass. Contact bbarg@coconino.az.gov to be placed on the presenters agenda or more information.
Click here for the most recent Page & Fredonia Resource Guide
Other resource guides:
Events, Announcements, Programs
Click here for Page-Lake Powell Chamber of Commerce Calendar of Events
Click here or here for upcoming events by the City of Page Recreation Department
Click here for upcoming events at the Page Public Library
Click here and here for two online learning resources courtesy of the Page Public Library.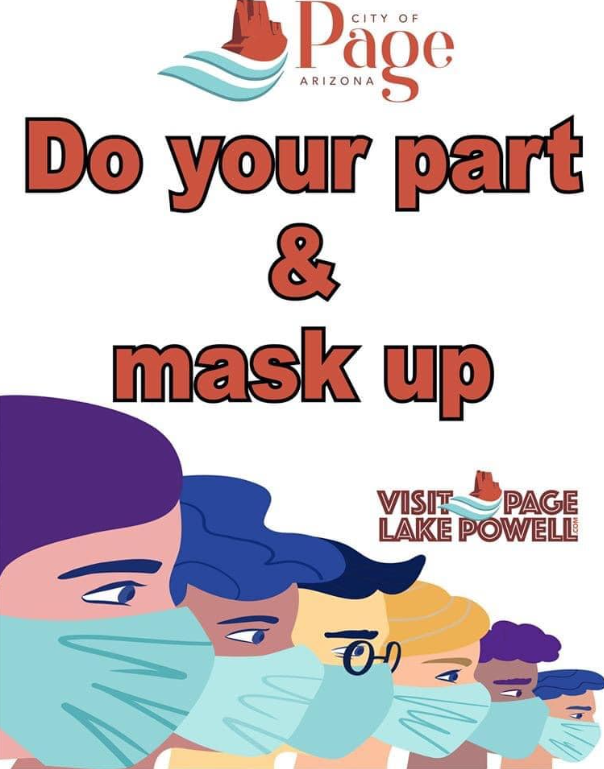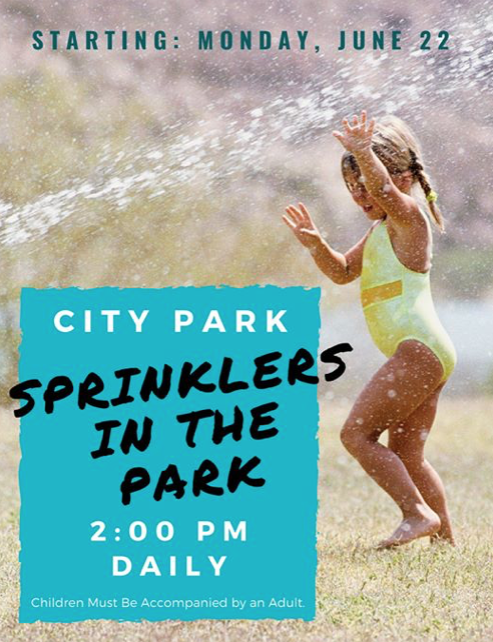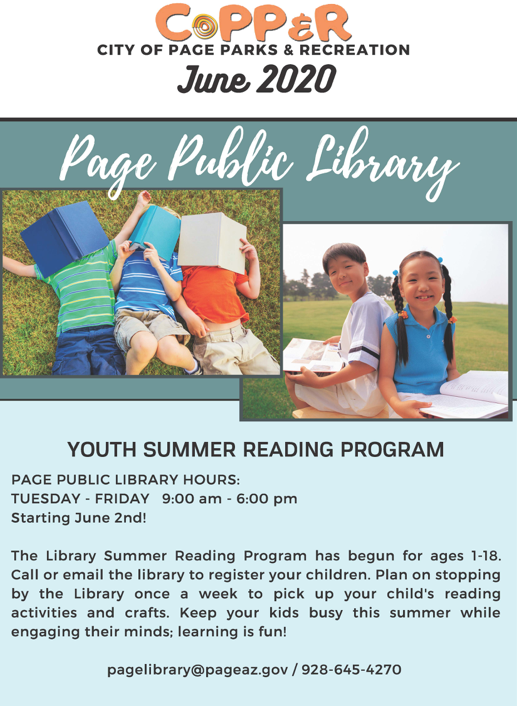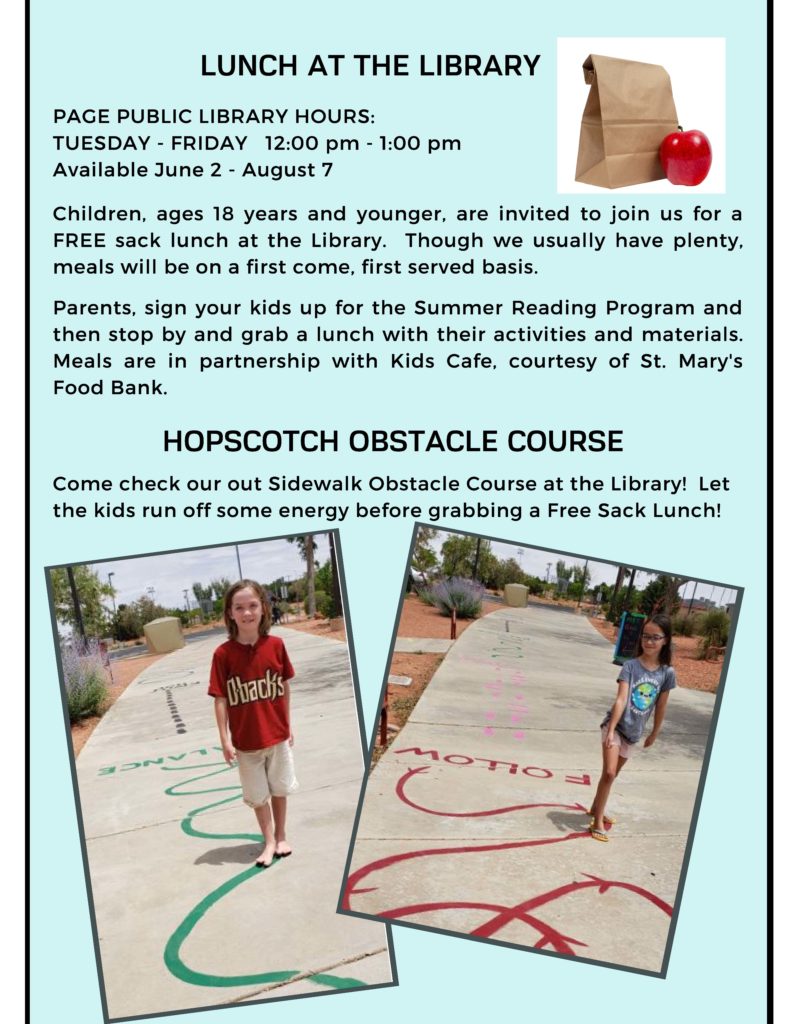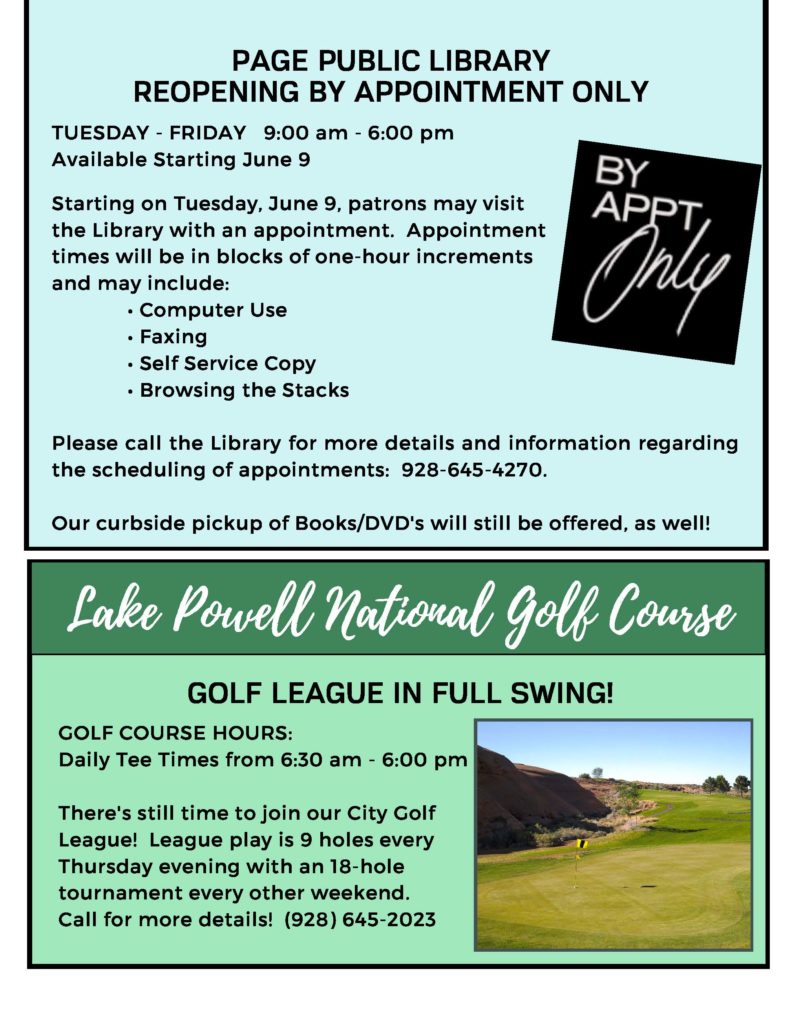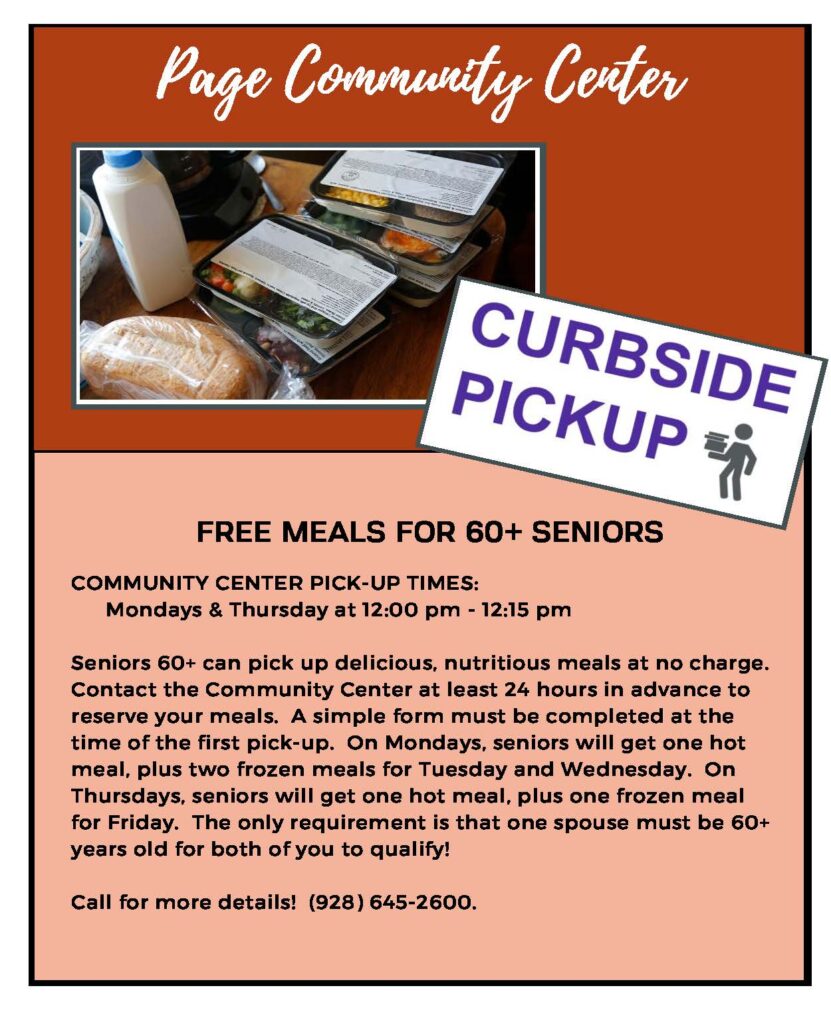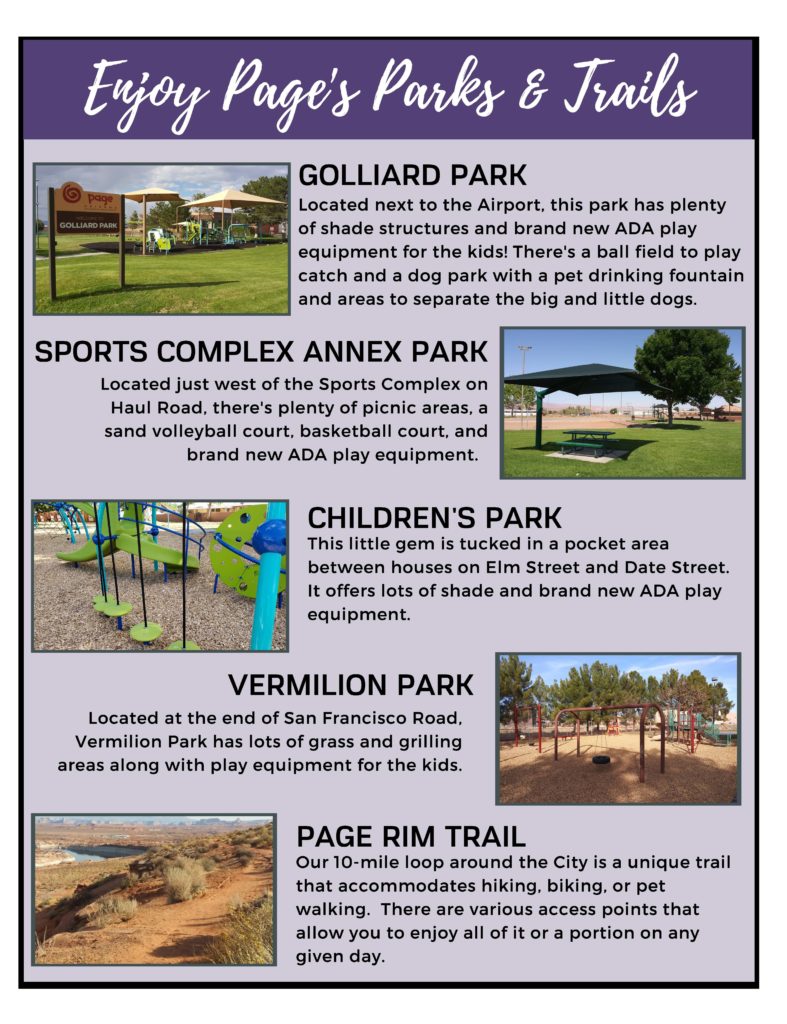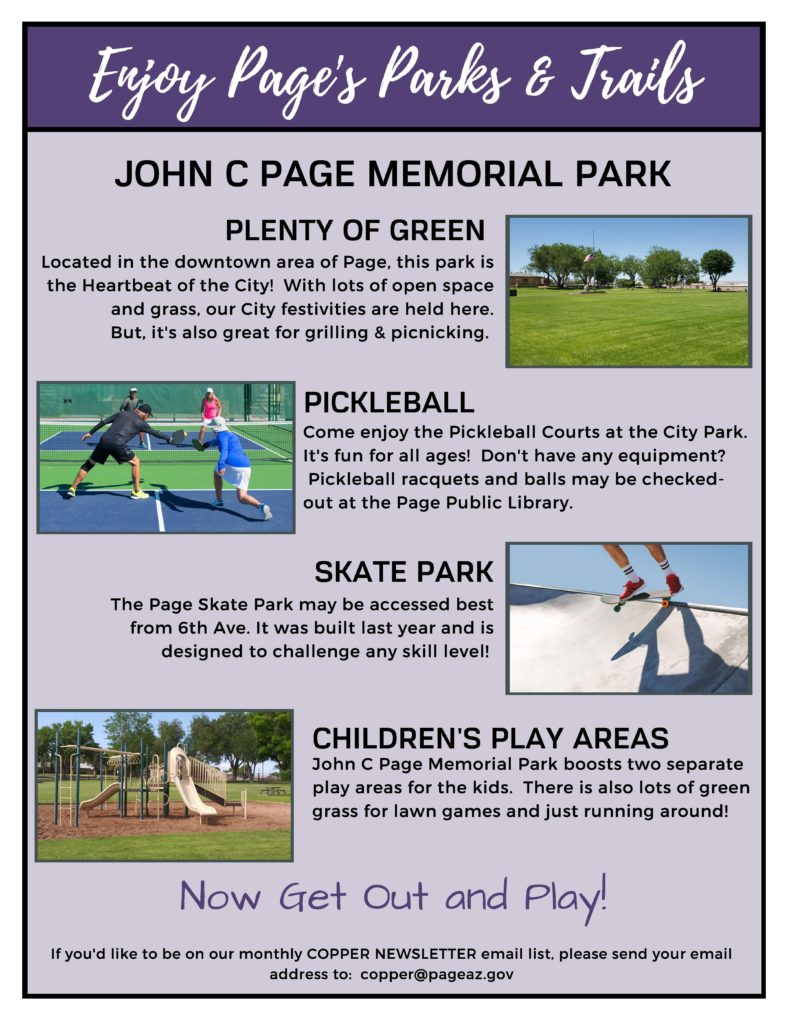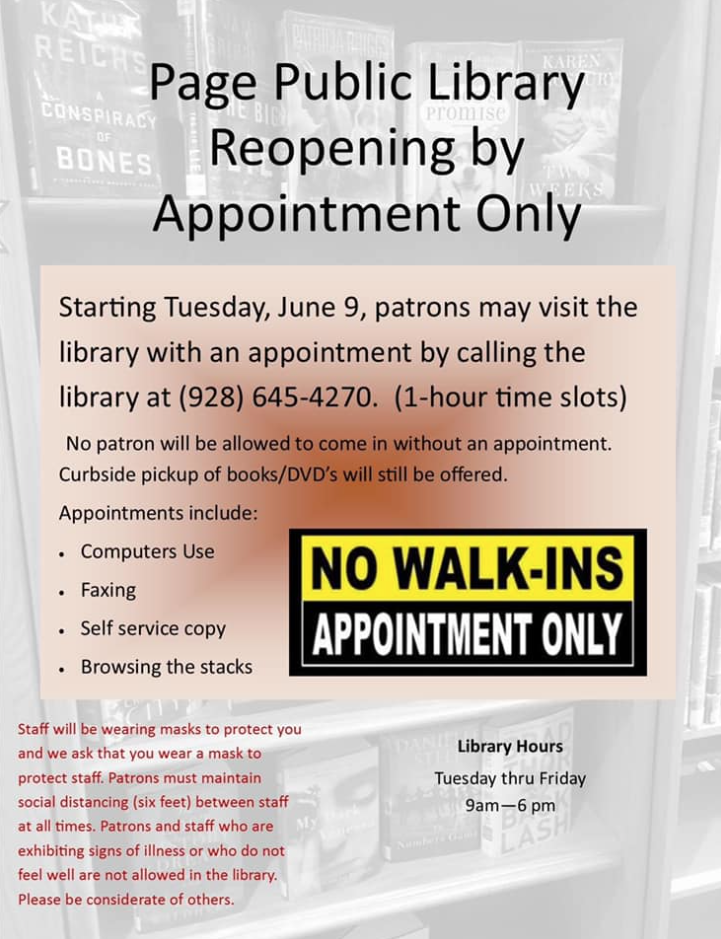 Welcome to Page Public Library's Summer Reading Program!
Summer Reading Program – Kids and teens, register and log in your reading minutes/books through READSquared. You can download the READsquared app on your devise.
https://page.azsummerreading.org
Reading program starts June 2nd. There will be a new activity packet every week which can be picked up at the library Tuesday thru Friday from 9:15 am -5:45 pm.
Free Grab and Go lunch at 12-1pm Tuesday thru Friday.
For more information call (928) 645-4270 or email the librarian at pagelibrary@pageaz.gov
Why is Summer Reading important?
Students need a high level of literacy to be successful in higher education and future employment and kids/teens who participate in summer reading programs are shown to maintain or improve theirreading skills over the summer months.
Kids/teens are encouraged to read whatever they want in a variety of formats (books, magazines, graphic novels, audio books). Allowing free choice in reading materials makes readingmore enjoyable (especially for struggling readers) and helps instill a life-long love of reading. Studies show that kids who read for fun often out-perform kids who don't in school.
Young people learn best when they are actively engaged in subjects they care about.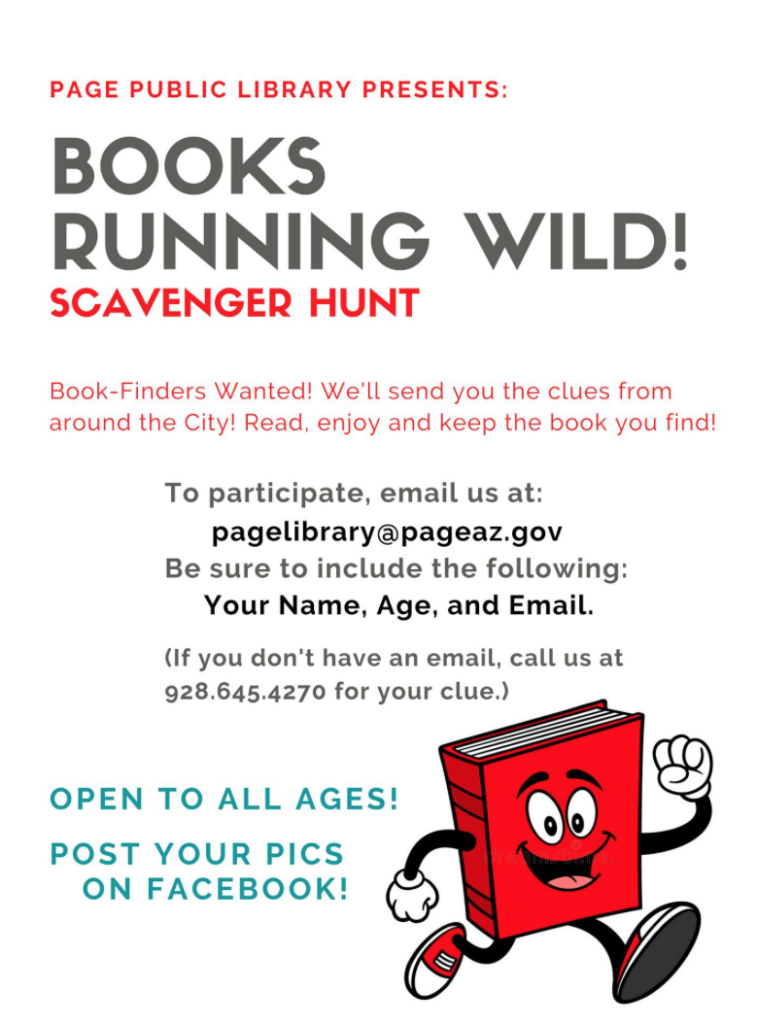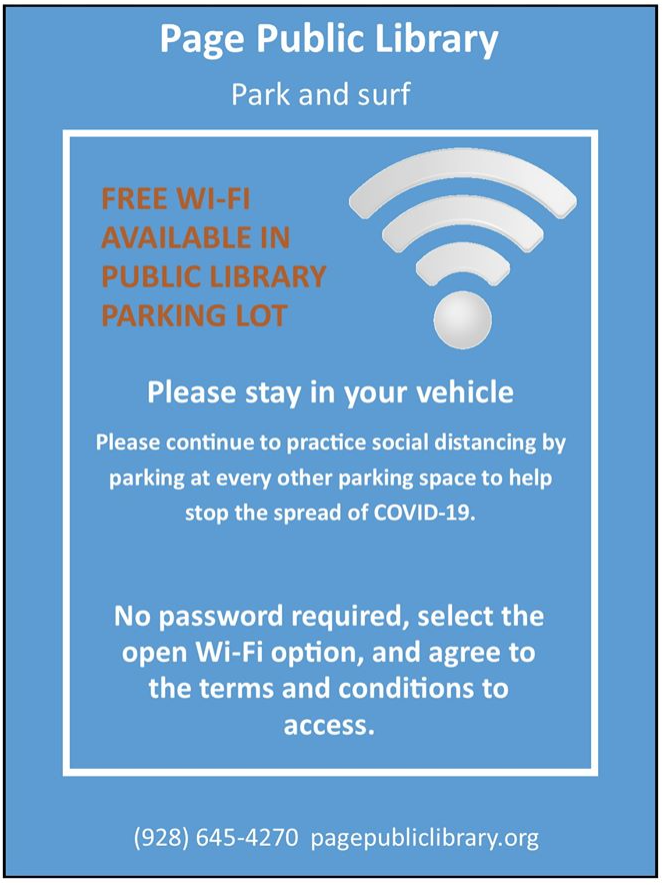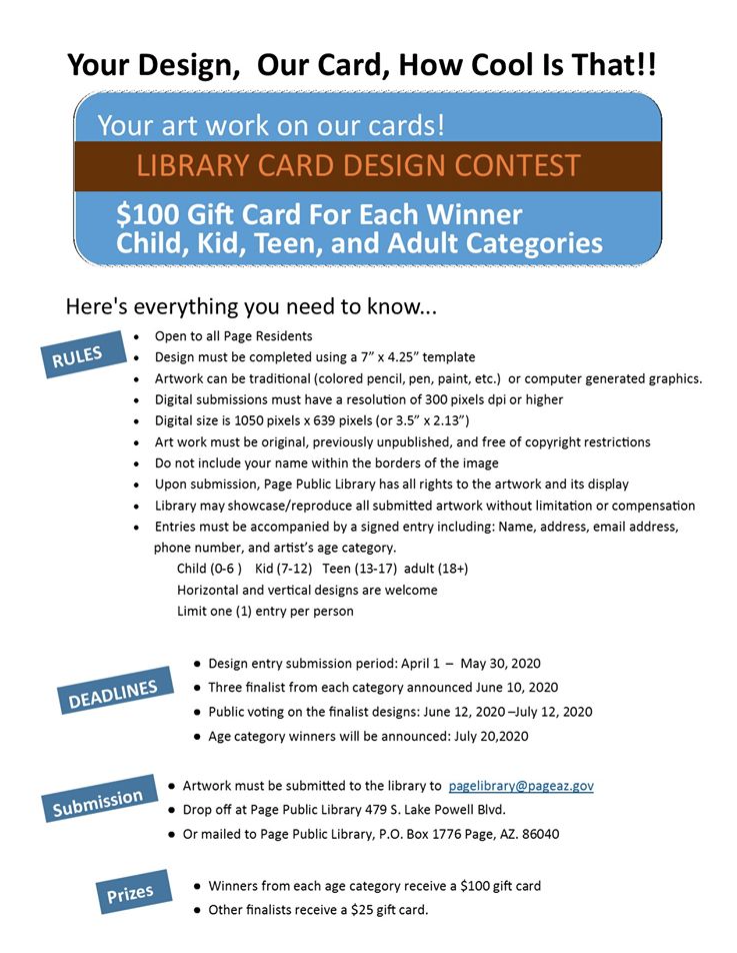 The Page Public Library will soon be issuing four new library card designs and retiring the four designs currently in use. A community contest will decide on the new designs. We invite you to submit drawings, paintings, photos, etc. that epitomize Page Library/community to them. A panel of community members will narrow the submissions down, and a final public vote via the Page Public Library website and social media will decide the winner. For more information call the library at (928) 645-4270 or email dwinlock@pageaz.gov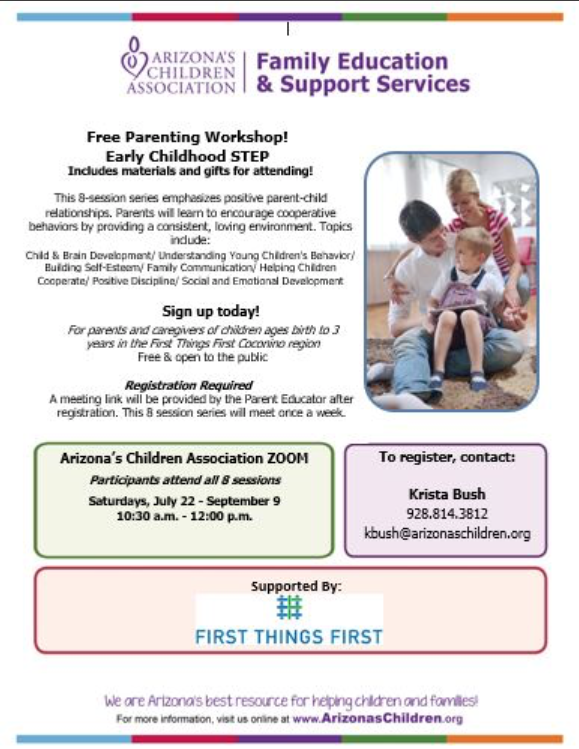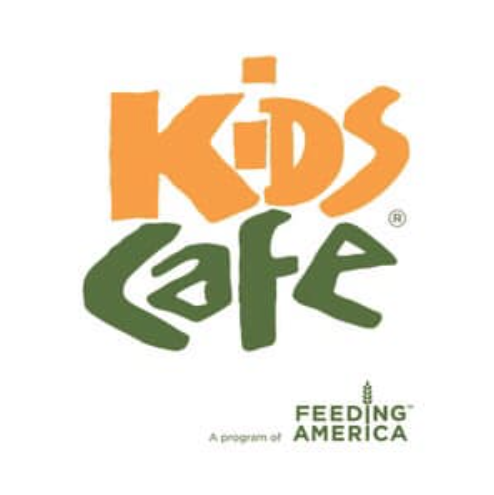 Remember, kids 18 and younger can receive free lunches at the Page Public Library today at 12:00 PM to 1:00 PM. They will also receive a lunch for tomorrow. We will do this Tuesdays through Fridays during the whole summer. Come see us today for your child's free lunch!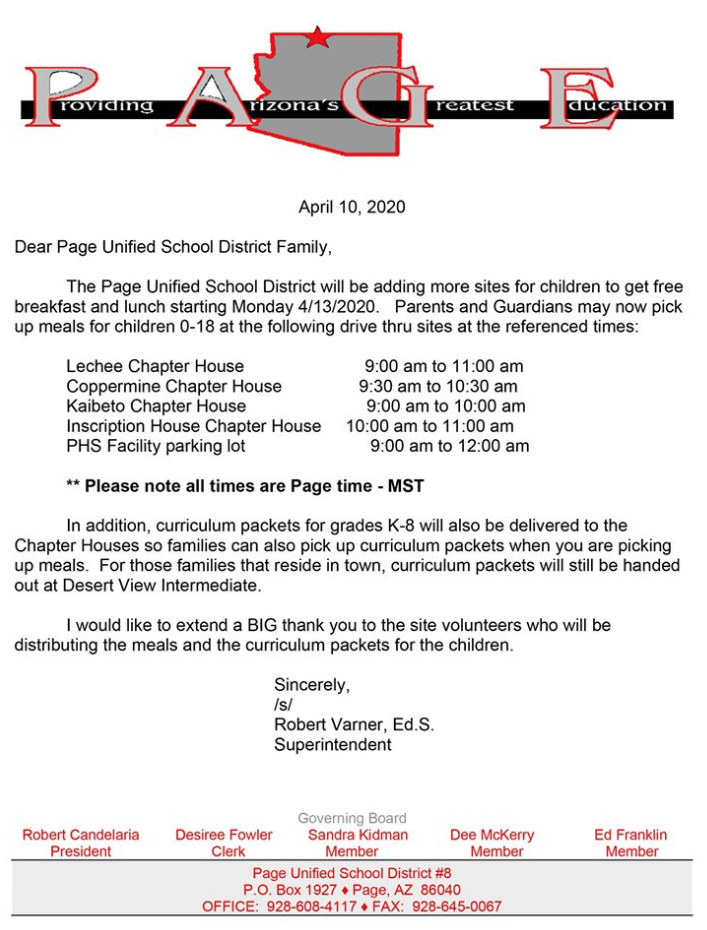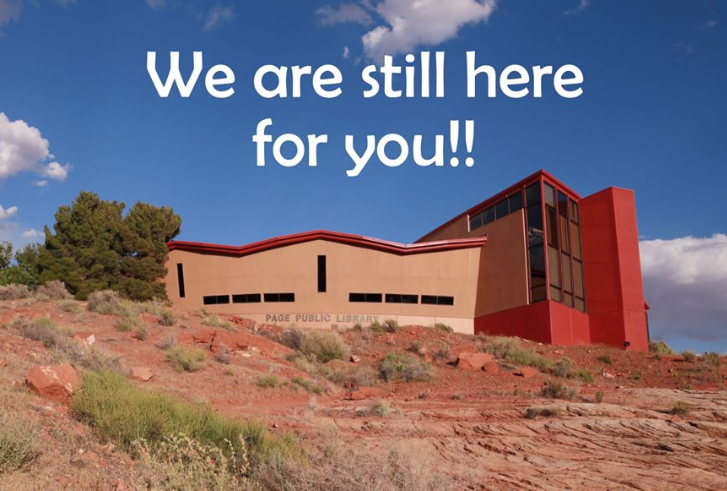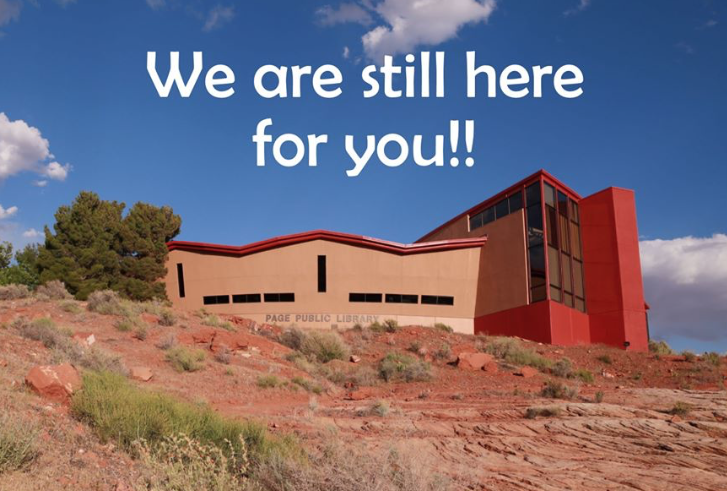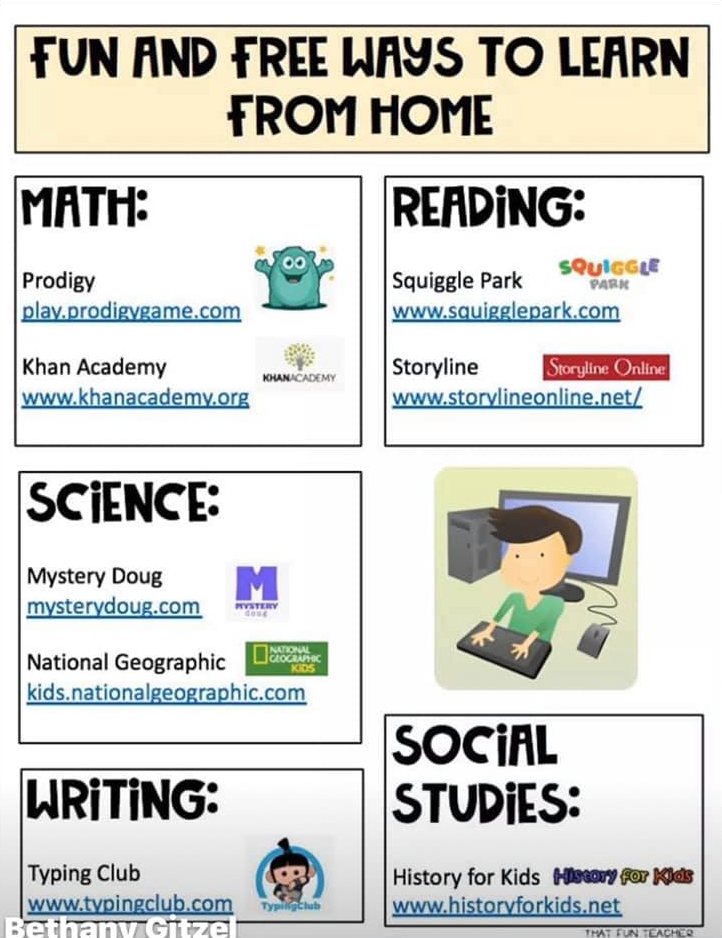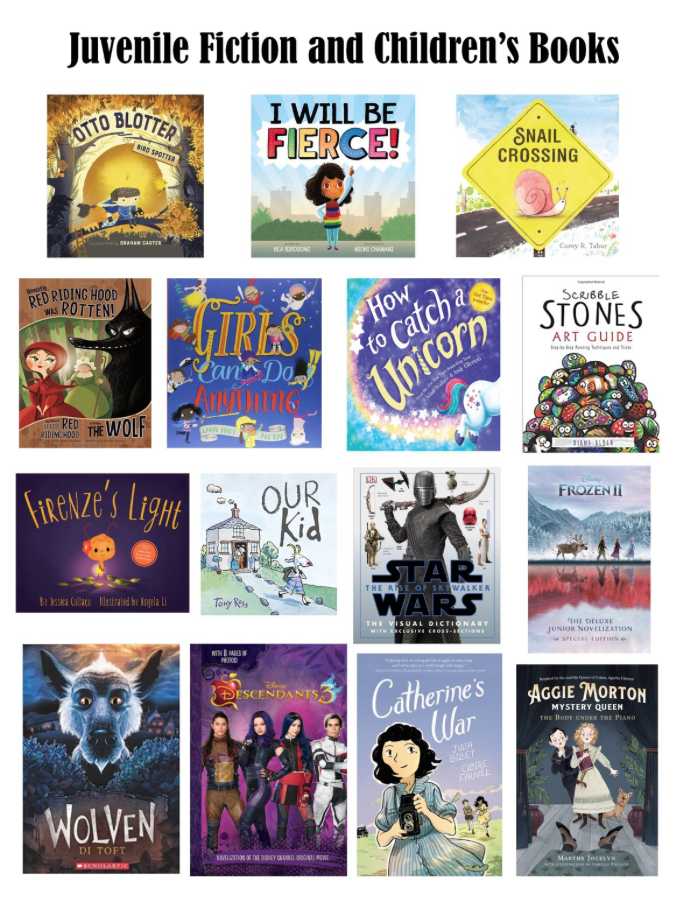 Here is our new book list for Juvenile Fiction Novels and Children's Books. Take a look and call 928-645-4270 to check out these items or any others you would like. Check out what books/movies are available on our website, https://pagepubliclibrary.org/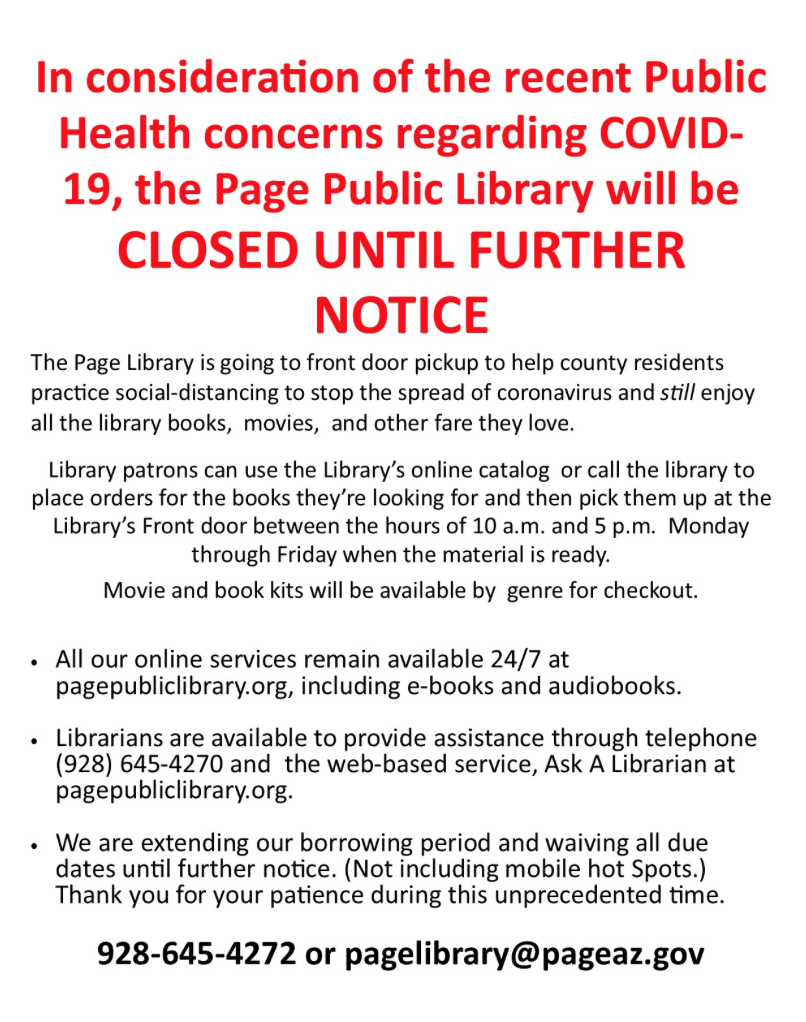 Great resource for online learning: https://www.learningexpresshub.com/producten…/LELIndex.html…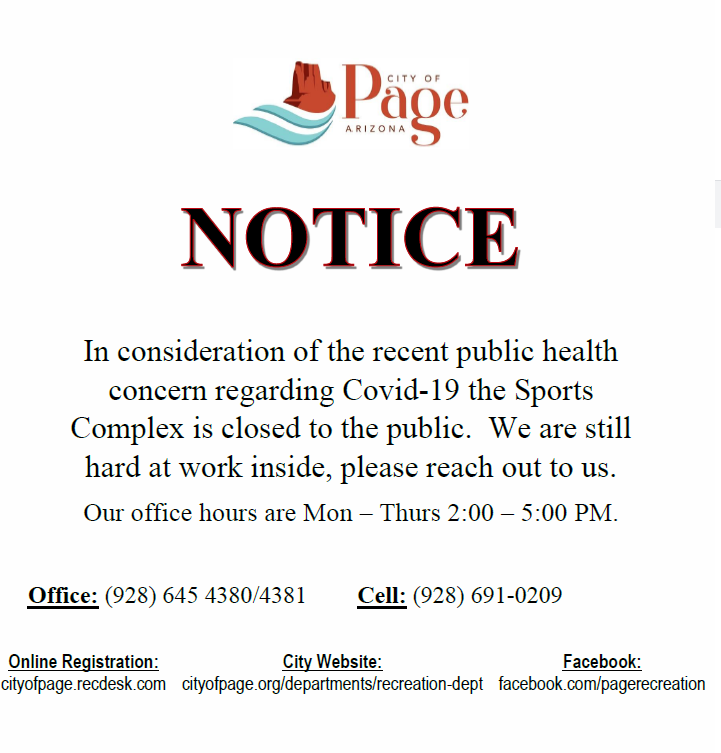 Check with City of Page Recreation Department at 928-645-4380/4381 (office) or 928-691-0209 (cell) for the latest information on the April 4 event.
Ongoing programs, events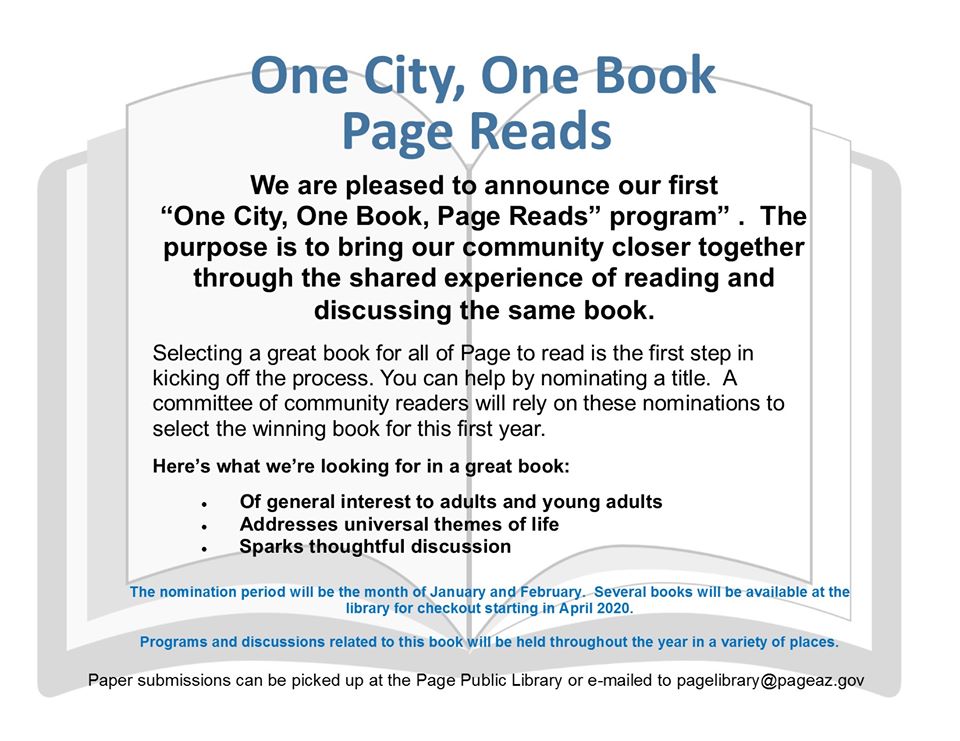 Please check with the the Flagstaff City — Coconino Public Libraries for the latest information on the Coconino County Bookmobile schedule.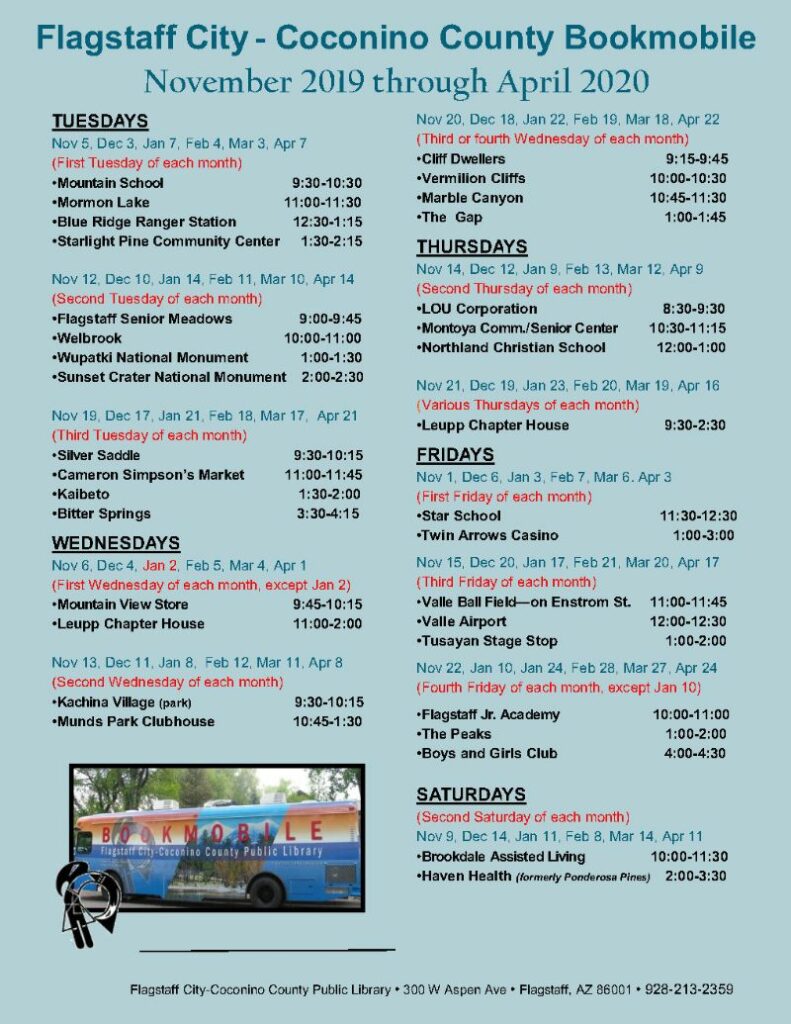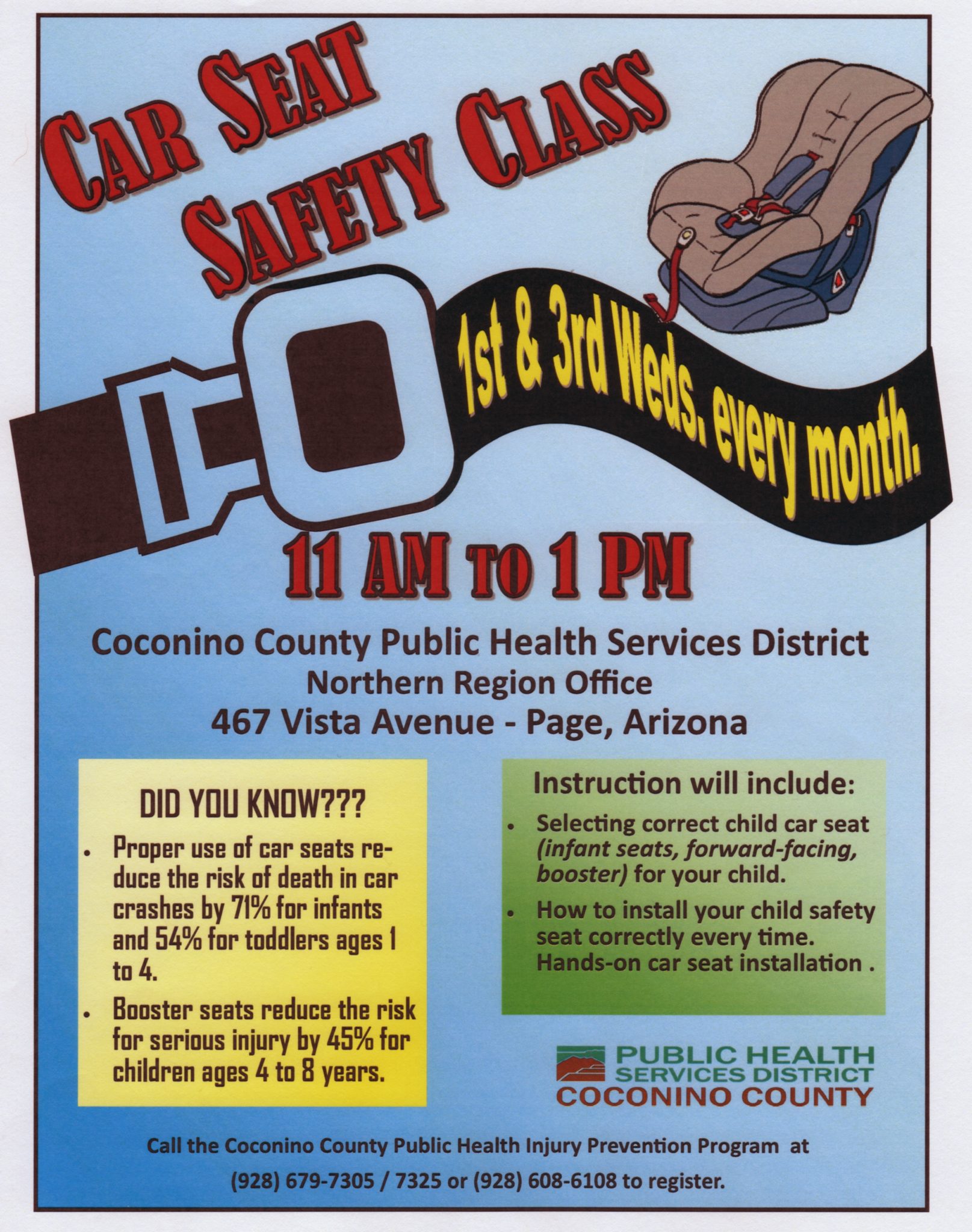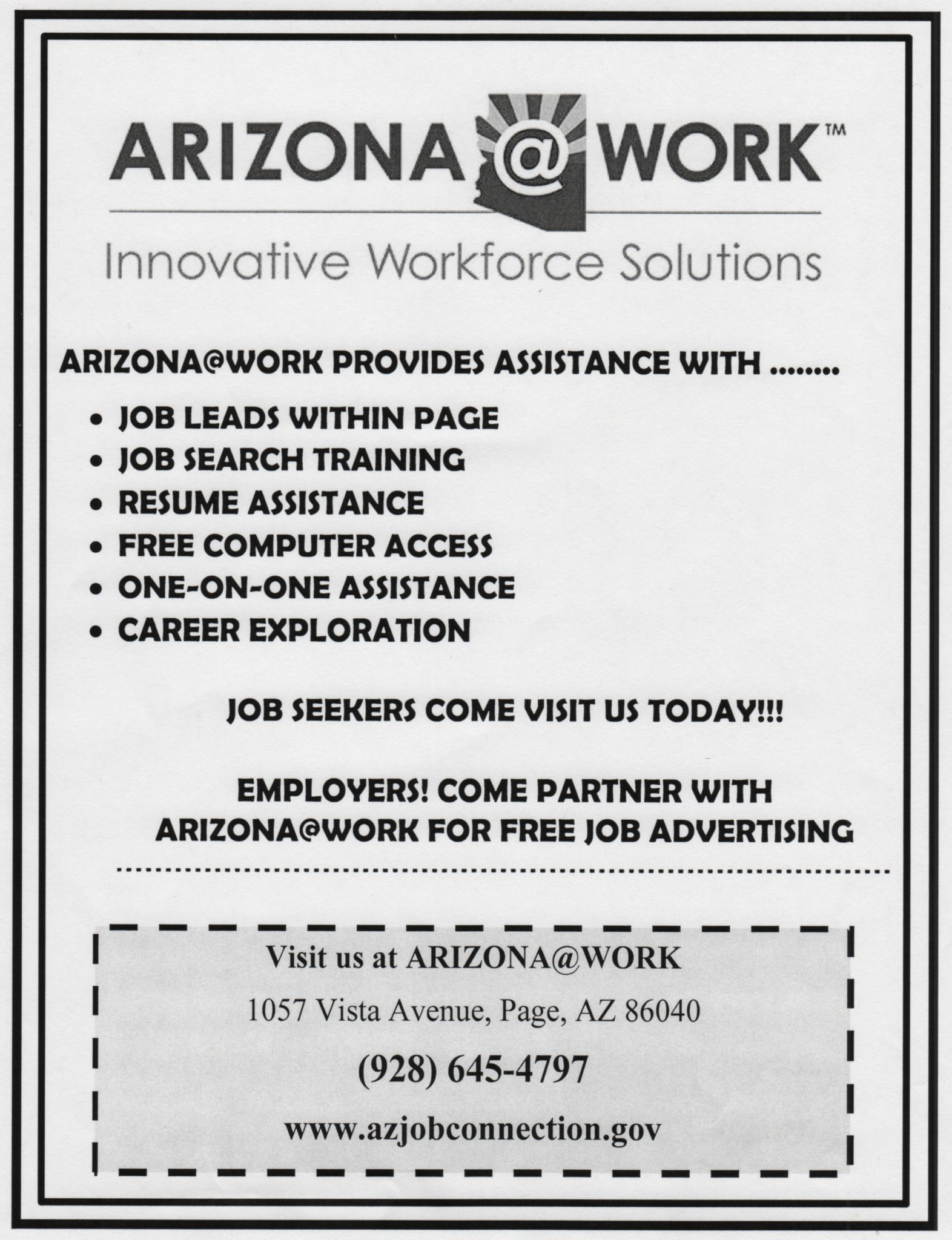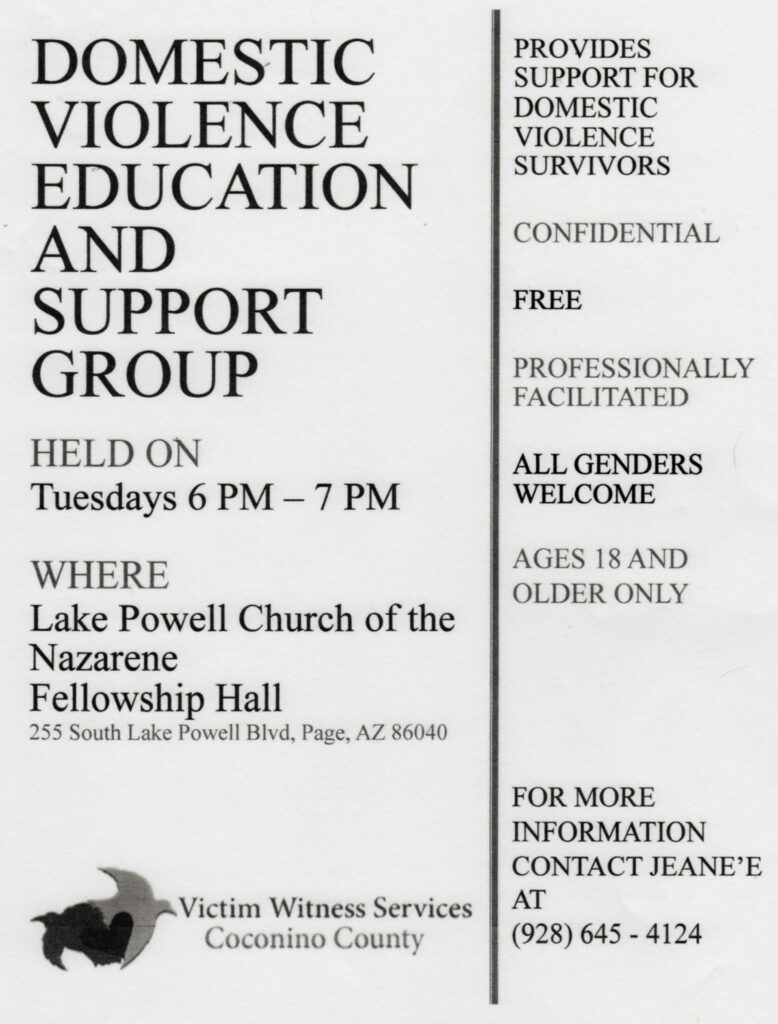 Announcements: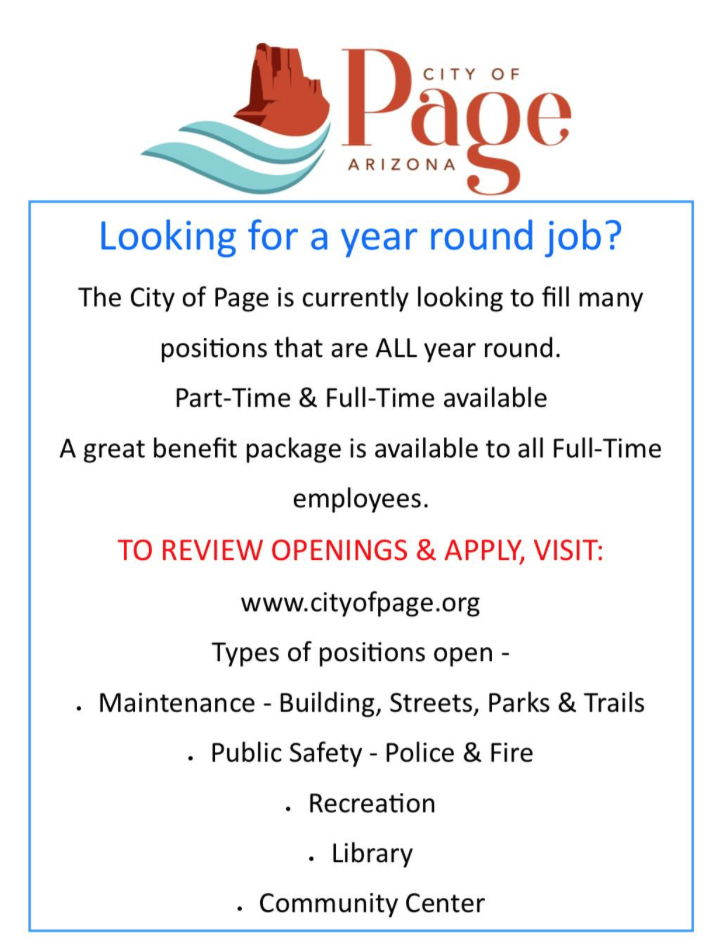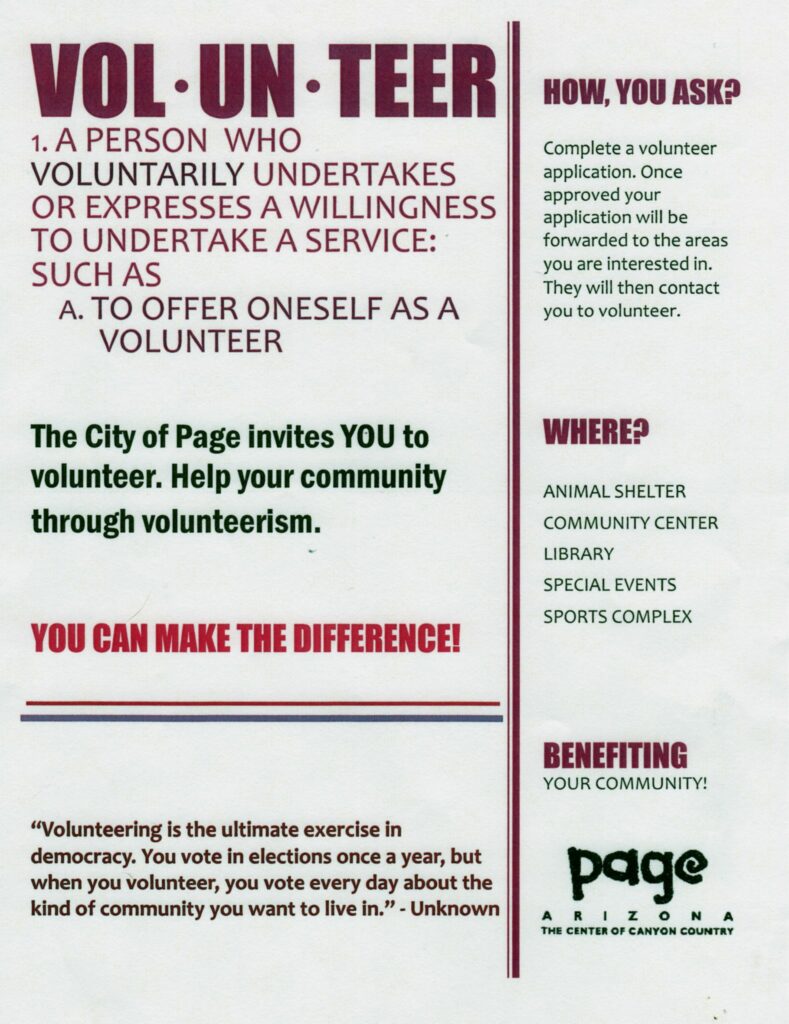 Programs: