(EDITOR'S NOTE: PLEASE BE SURE TO CHECK WITH THE INDIVIDUAL ORGANIZATIONS REGARDING POSTPONEMENT / CANCELLATION OF EVENTS DUE TO THE ONGOING CORONAVIRUS SITUATION)
By CCC&Y
The following is a compilation of upcoming events in the Fredonia region. To share your upcoming events, please attend the next Fredonia Community Resource Meeting. Future meetings are tentatively scheduled for 2 pm. Thursday, July 9. Contact Gwen.Lasslo@ENCOMPASS-AZ.ORG to be placed on the invitation list, to learn how to participate in future meetings using Zoom remote video chat and for future locations. Click here for free sign up, download of Zoom prior to future meetings.
*Location, times subject to change
Fredonia Public Library — 928-643-7137 — https://www.fredoniapubliclibraryaz.org
Events, Announcements, Programs
Grand Canyon Lodge North Rim — Forever Resorts
2021 LODGING RESERVATIONS WILL OPEN FOR THE FULL SEASON ON SEPTEMBER 1ST, 2020 AT 8AM ARIZONA MST.
The Grand Canyon Lodge North Rim anticipates opening on June 15th for the 2020 Season. The Season date has been moved to prevent potential spread of the Coronavirus. We hope to see you soon and keep checking back for more updates. Click here or above for more information.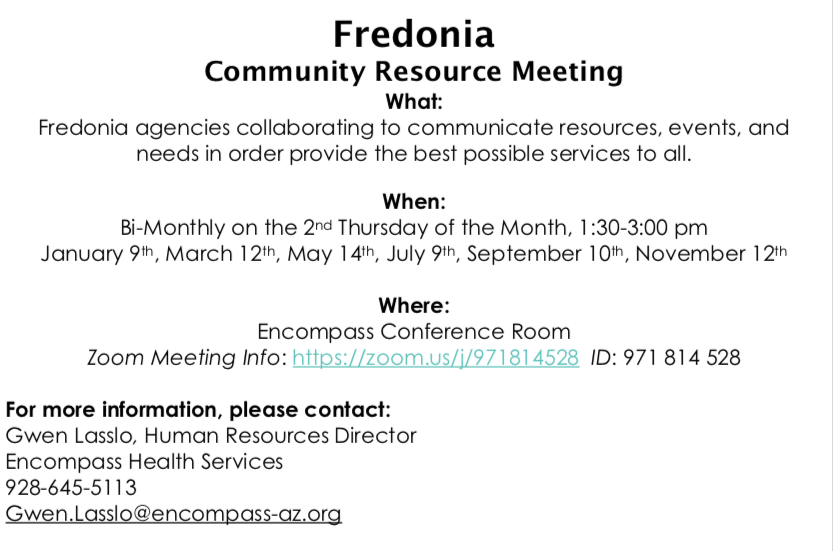 *Note: Meeting moved to 2 p.m.
To stay informed on COVID-19, please consult your County's website: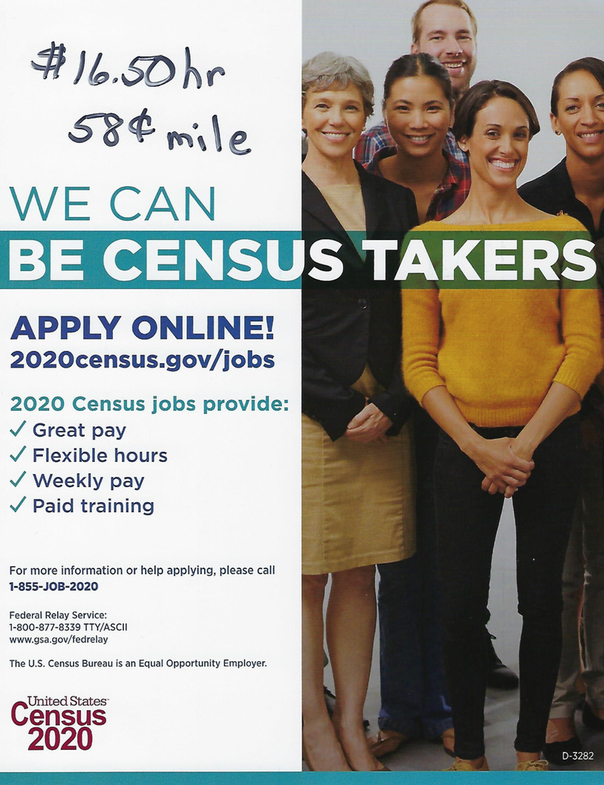 Please check with the the Flagstaff City — Coconino Public Libraries for the latest information on the Coconino County Bookmobile schedule.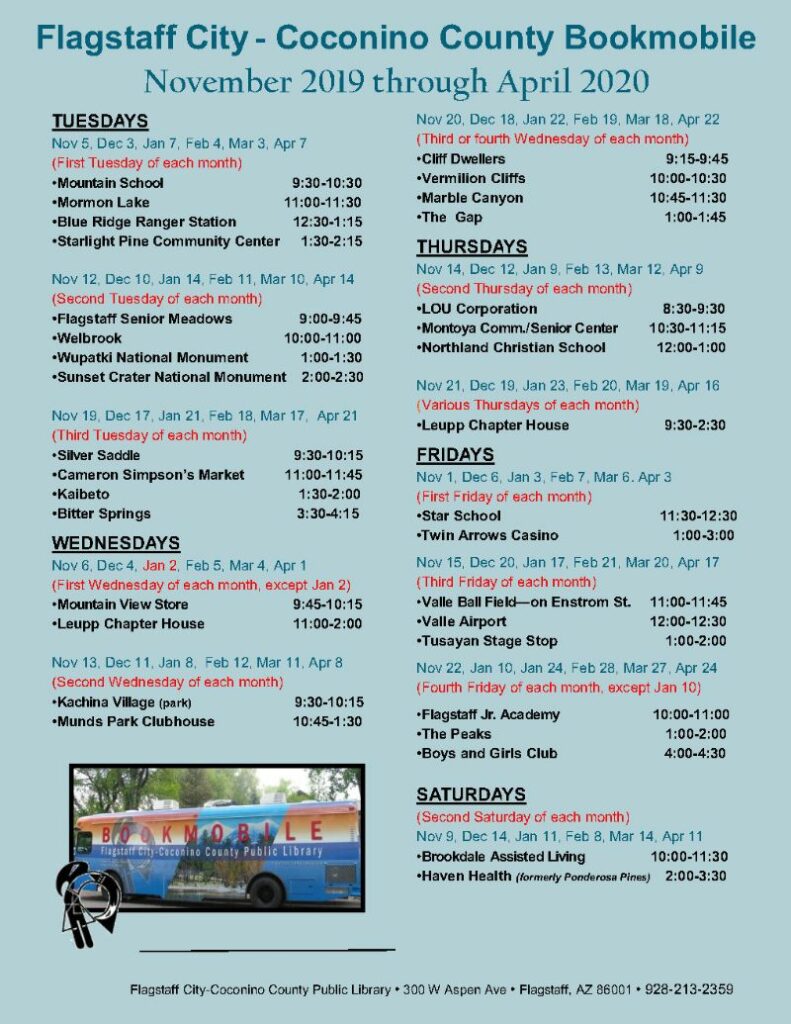 Fredonia announcements:
Click here for information on the following announcements
Civics Committee needs candy for the Community Easter Egg Hunt
Manager/Assistant Manager and Lifeguard positions
Summer Softball
Fredonia contact information:
Town of Fredonia — 928-643-7241 — http://www.fredoniaaz.net • Facebook
Fredonia town officials
(Fredonia Moccasin Unified School District #6 Board — Contact) —
Fredonia Public Library — 928-643-7137 — https://www.fredoniapubliclibraryaz.org
Category: Events