(EDITOR'S NOTE: PLEASE BE SURE TO CHECK WITH THE INDIVIDUAL ORGANIZATIONS REGARDING POSTPONEMENT / CANCELLATION OF EVENTS DUE TO THE ONGOING CORONAVIRUS SITUATION)
By CCC&Y
The following is a compilation of upcoming events in the Grand Canyon, Tusayan region. To share your upcoming events, please attend the next Tusayan-Grand Canyon Wellness Group meeting is held from 2:30 to 3:30 p.m. the first Wednesday of the month. Normally, meetings at the Big E Steakhouse and Saloon, Building 395, Arizona State Route 64, Tusayan, and from 2:30 to 3:30 p.m. the third Wednesday of the month at the Xanterra Purchasing Office, Albright Street, Grand Canyon.
Can't attend the meetings in person? Call into conference call number at 605-472-5380, use code 639046.
ANNOUNCEMENTS
Grand Canyon Food Pantry Summer Hours 2021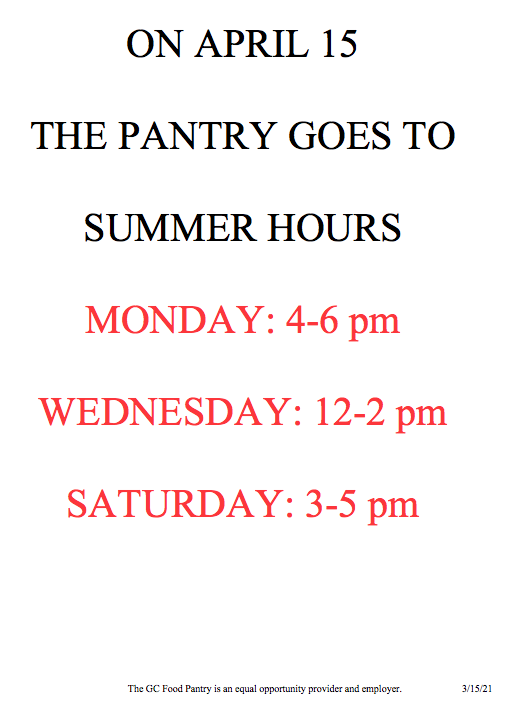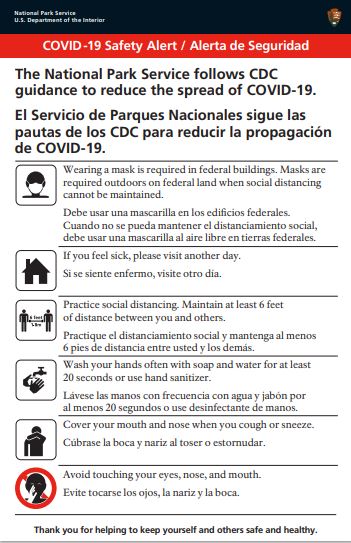 ***
Grand Canyon National Park Launches Virtual Cultural Demonstrator Video Series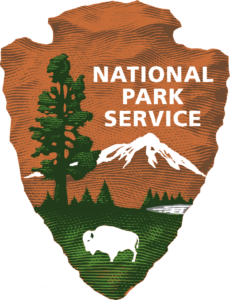 GRAND CANYON — Starting March 2, Grand Canyon National Park's Cultural Demonstrator Program at Desert View will launch the 'History Behind the Arts' video series. This series will feature cultural demonstrators from the 11 traditionally associated tribes of Grand Canyon and will highlight the history of tribal crafts and personal interviews with artisans.
"Grand Canyon has been a home and sacred space to 11 different tribal groups within the Southwest," states Superintendent Ed Keable. "Native peoples and their ancestors have lived in this area since time immemorial. Grand Canyon is not just a National Park, it is a sacred place and home to many. The Cultural Demonstration program has transformed Desert View into a place to celebrate, share, and learn about inter-tribal cultural heritage."
The 11 traditionally associated tribes of Grand Canyon include the following: Diné (Navajo Nation), Havasupai Tribe, Hualapai Tribe, Hopi Tribe, Yavapai-Apache Nation, Kaibab Band of Paiute Indians, Las Vegas Paiute Tribe, Moapa Band of Paiutes, Paiute Indian Tribes of Utah, San Juan Southern Paiute Tribe, and Pueblo of Zuni.
Grand Canyon National Park, located in northern Arizona, encompasses 277 miles (446 km) of the Colorado River and adjacent uplands. One of the most spectacular examples of erosion anywhere in the world, Grand Canyon is unmatched in the incomparable vistas it offers visitors on the rim. Grand Canyon National Park is a World Heritage Site. The National Park Service cares for the special places saved by the American people so that all may experience our heritage.
***
Grand Canyon National Park Announces Spring 2021 Shuttle Bus Schedule
Grand Canyon, AZ – Beginning March 1, 2021, visitors traveling to Grand Canyon National Park should be prepared for modified changes in shuttle bus operations compared to previous years. The spring schedule will be in place from March 1 through May 28, 2021.
To protect public health, all buses and shuttle operations are still modified to meet COVID-19 guidelines. The modified buses carry a smaller number of passengers per trip with additional safety measures in place, including:
Shuttle capacity is limited to 15 passengers;
Face masks/coverings are required in line and on the bus; passengers must have their own face masks/coverings;
Hand sanitizer will be available for use;
Passengers must follow all CDC and public health physical distancing guidelines while in line and on the bus; sidewalk decals, tape, and signage have been installed at bus stops to promote physical distancing; and
Buses will undergo daily cleaning according to CDC and public health guidance.
Key shuttle updates:
The Hermits Rest Route (Red Route) and the Kaibab Rim Route Eastbound (Orange Route) will operate with the following schedules.
Both routes will start at 4:30 a.m. and run until one hour after sunset.
During peak hours, headways on the Hermits Rest Route will be every 5-10 minutes and headways on the Kaibab Rim Route Eastbound will be every 8-10 minutes.
Headways will be every 30 minutes before sunrise and following sunset.
The Hikers' Express Bus will run directly from the Backcountry Office to the South Kaibab Trailhead. No other stops will be made along the Hikers' Express Route. The schedule for the express bus is as follows:
March and April – 6, 7 and 8 a.m.
May – 5, 6 and 7 a.m.
Hikers can also park at the Grand Canyon Visitor Center and access the South Kaibab Trailhead via the Kaibab Rim Route (Orange Route), which will operate from 4:30 a.m. until one hour after sunset.
The Village Route (Blue Route), the Kaibab Rim Route Westbound, and the Tusayan Route (Purple Route) will not operate this spring.
Visitors stand in line for the shuttle bus at the Grand Canyon Visitor Center, fall 2020 (NPS Photo/M. Quinn)
-NPS-
EVENTS
2021 Grand Canyon South Rim Chamber of Commerce Community events
2021 Grand Canyon South Rim Chamber of Commerce Community news
2021 — Sign up HERE to receive the Grand Canyon's Weekly Wrap Up Newsletter
2021 Grand Canyon National Park Updates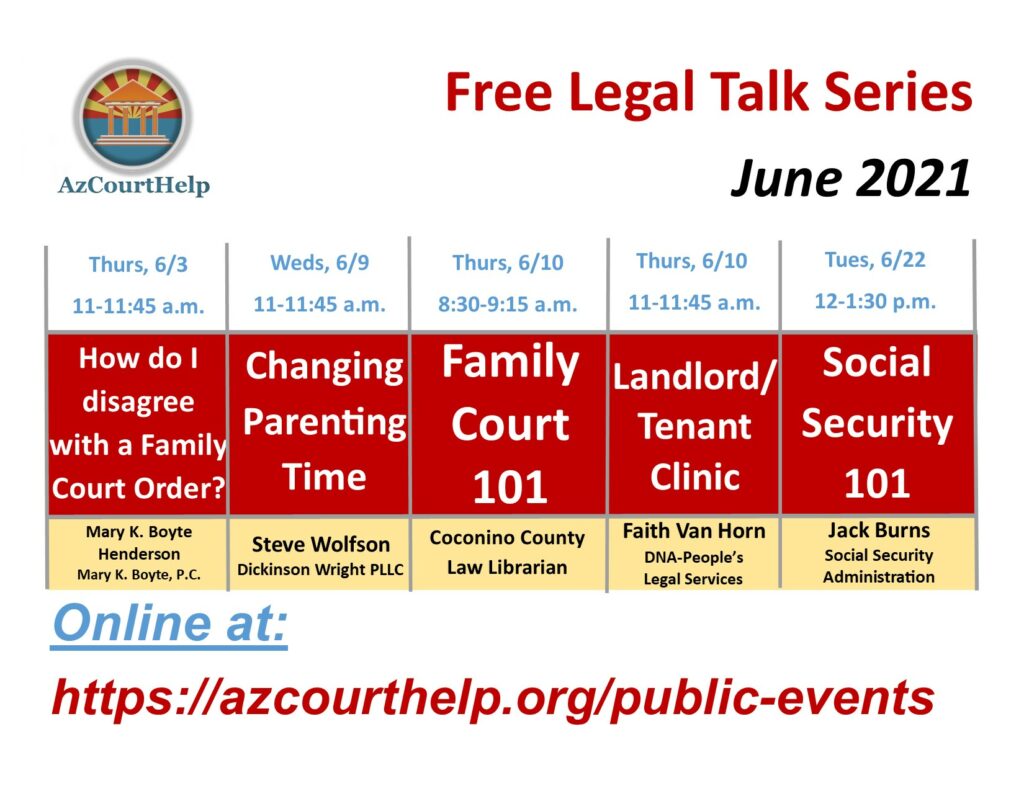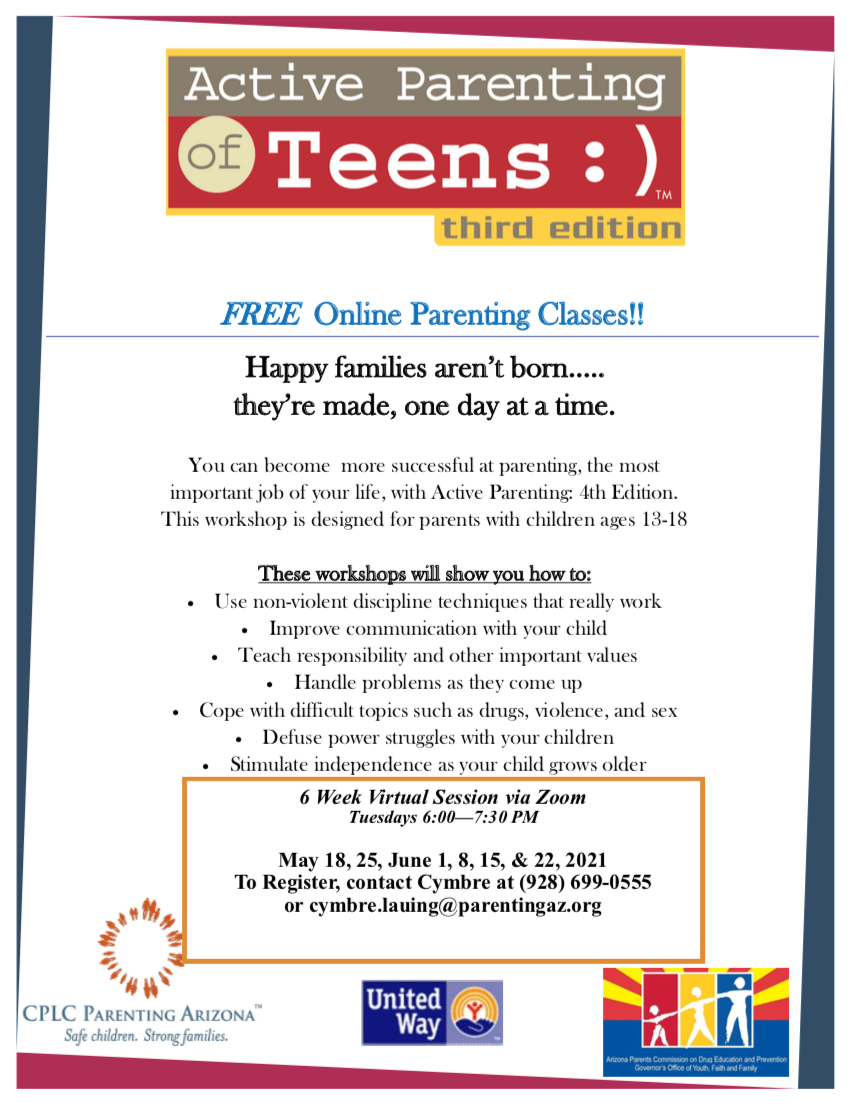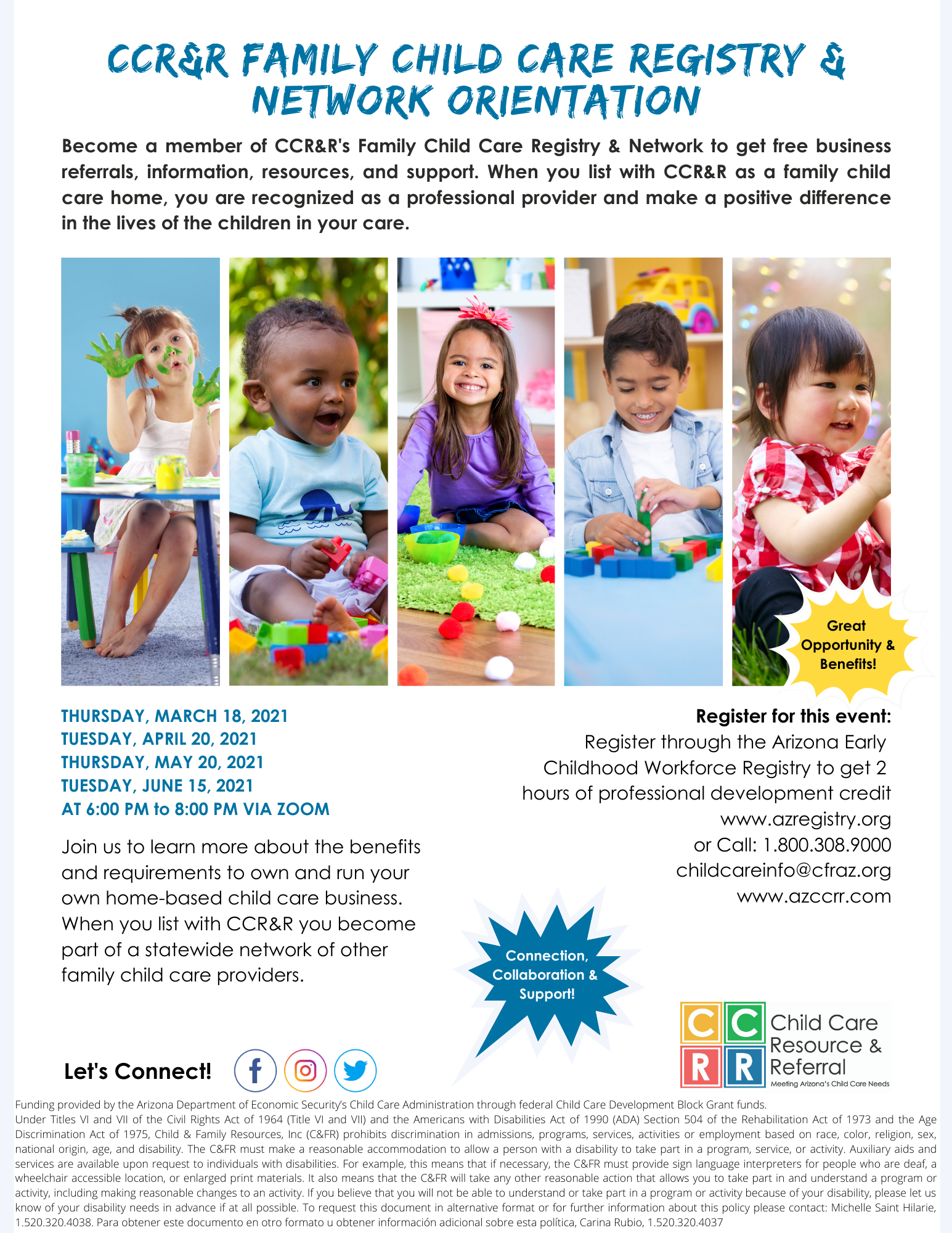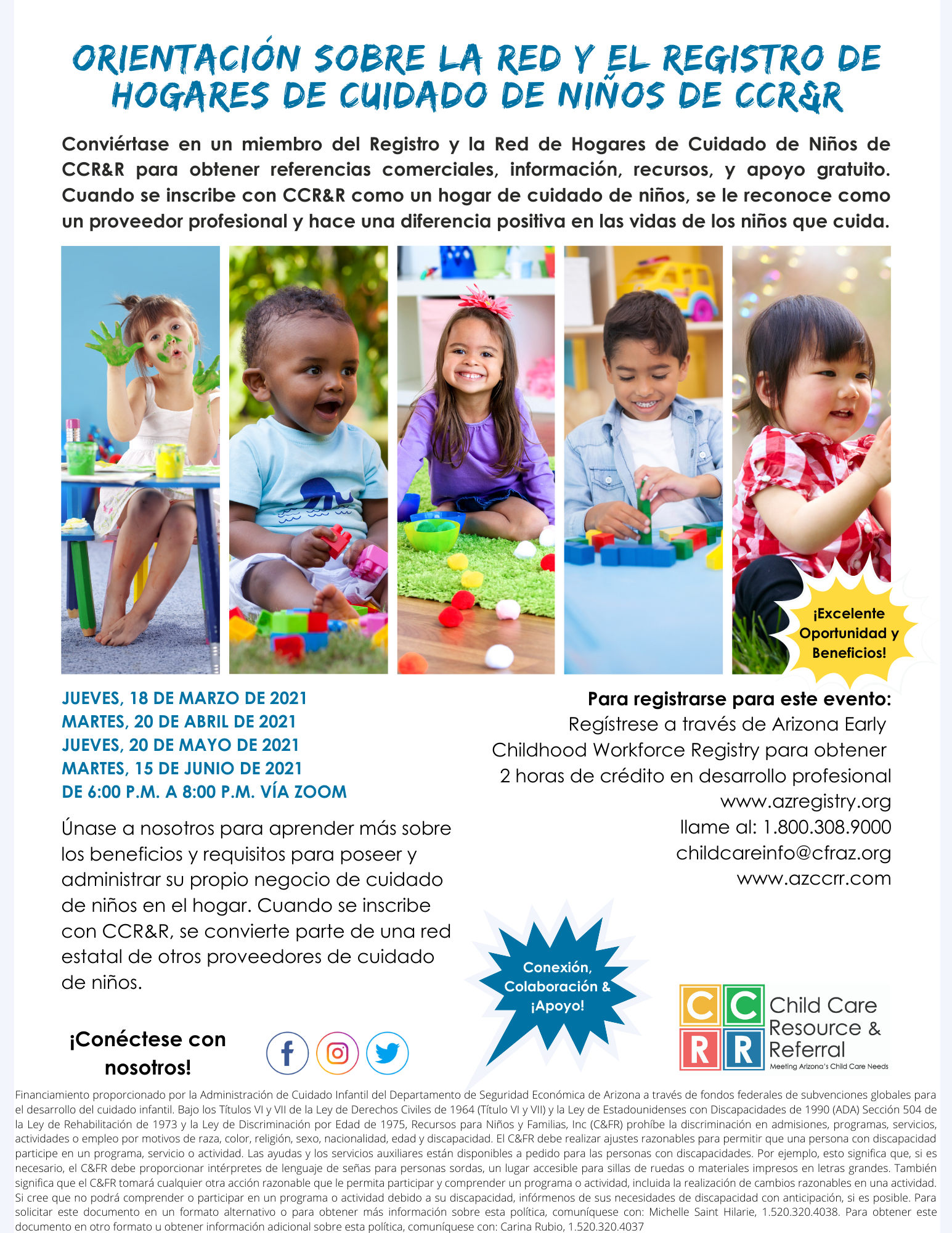 ANNOUNCEMENTS — PROGRAMS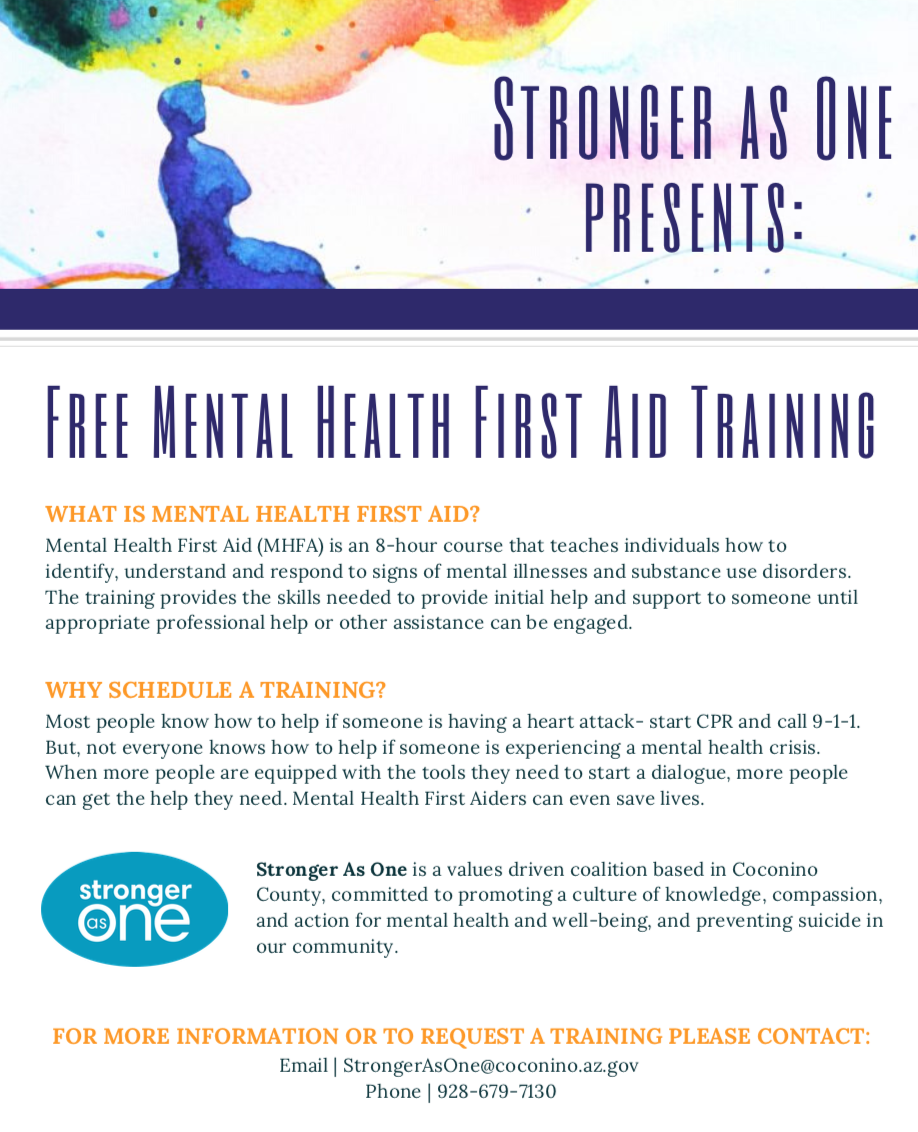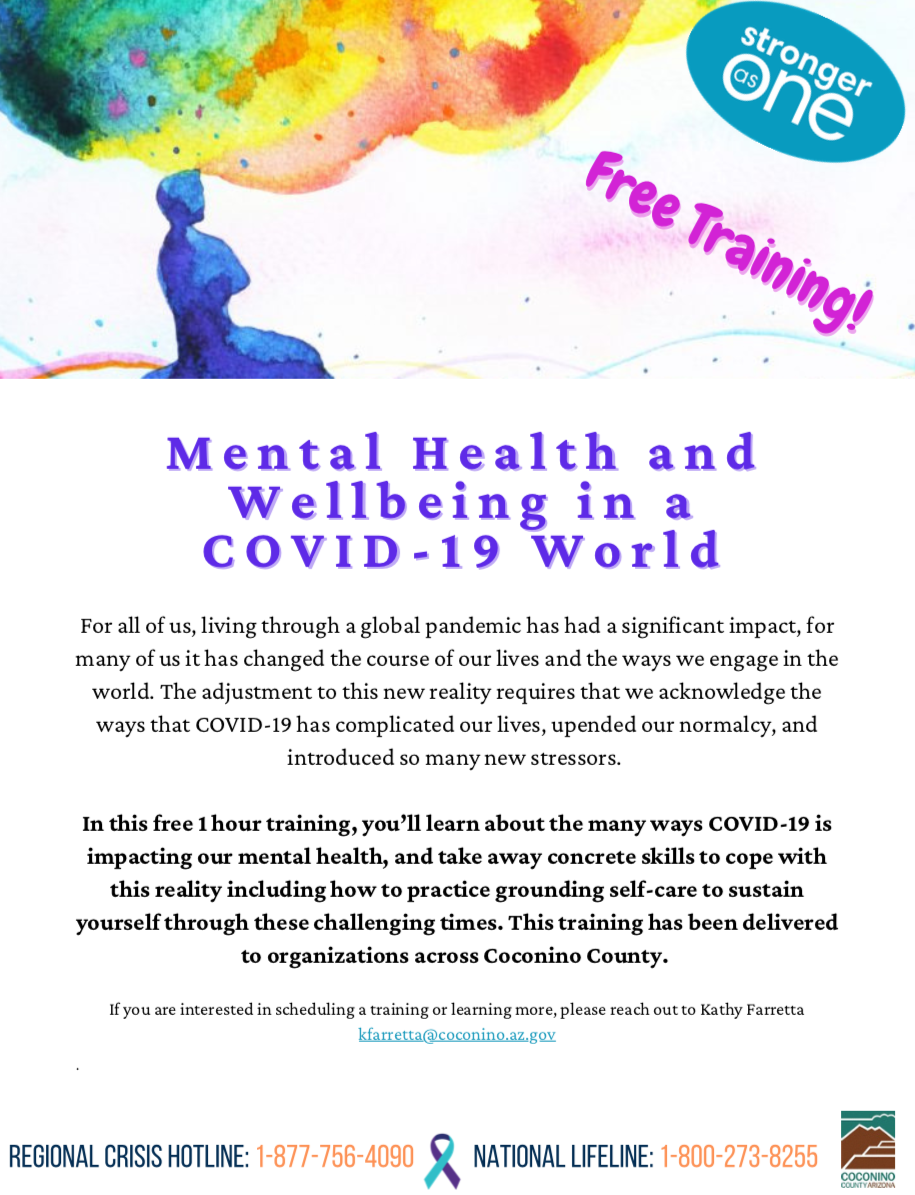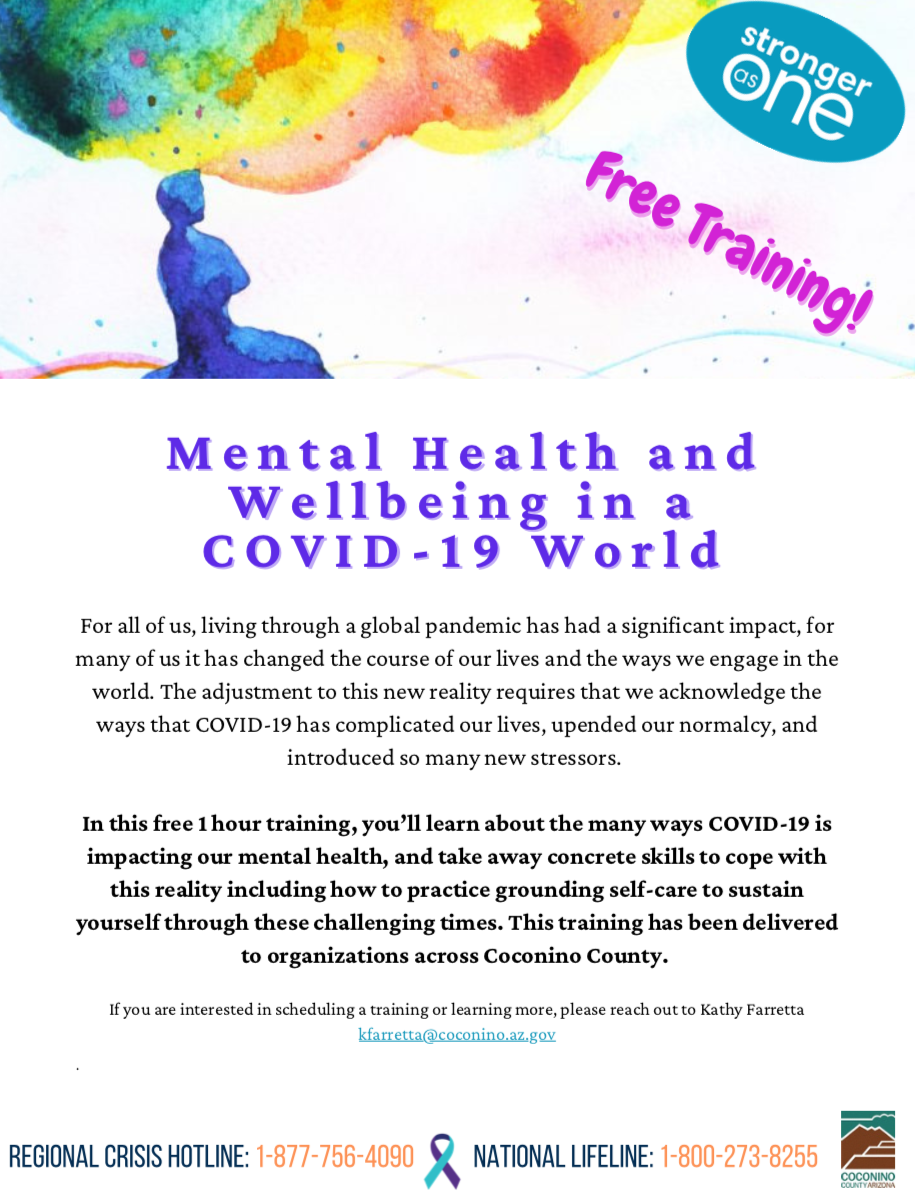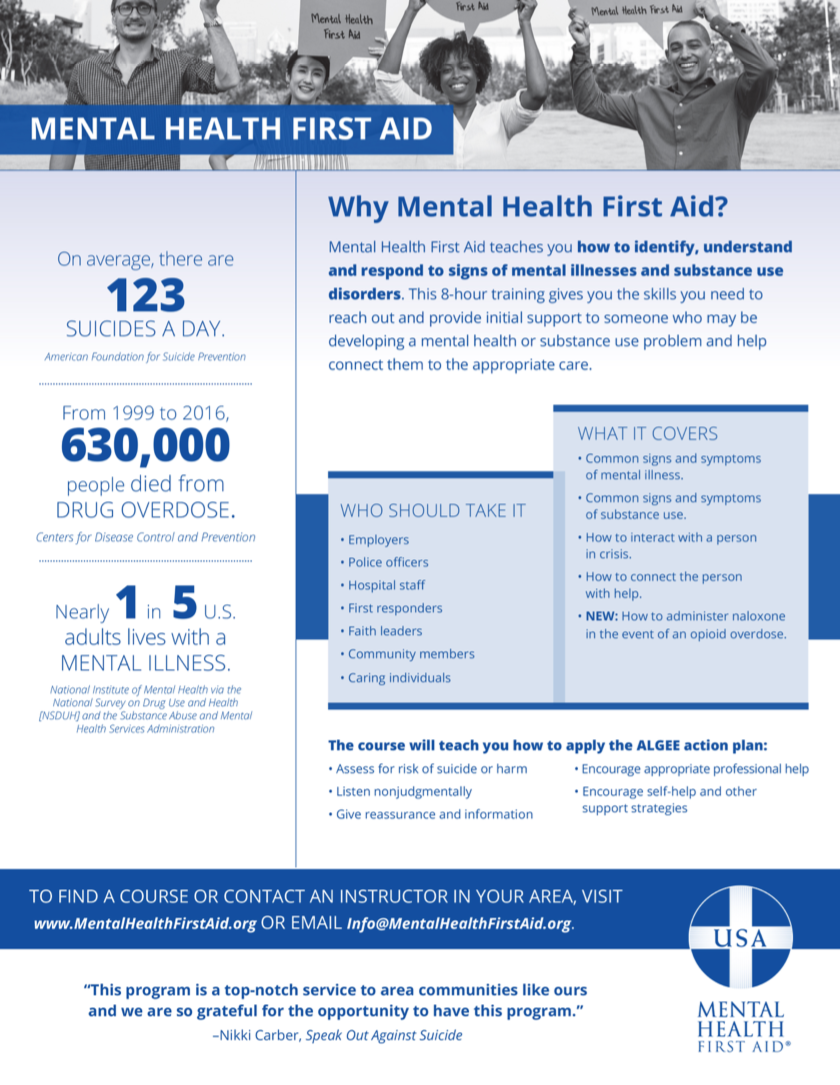 The 2020 Grand Canyon Trail Half Marathon was a SMASHING Success!
Despite being a blustery and chilly day, the Grand Canyon Trail Half Marathon was a success! Check out what one runner had to say:
"Thank you all for a wonderful event. We very much appreciated the immense precautions and preparedness you took to allow for a live running event on such a great day in an iconic place. Us runners got to enjoy a seamless event and it was so evident how much work had gone in to make it so! The race swag was great, the course outlines so well marked, and the people all so friendly. The finish area was exciting and a great end to a nice run. Kudos to you all for what you bring to running in Arizona." – Sarah J.
Thank you so much to the following for making this event so spectacular:
Run Tucson
The Town of Tusayan
The Kaibab National Forest
The Grand Canyon Chocolate Factory
Buck Wild Hummer Tours
Pink Jeep Tours
Grand Canyon Jeep Tour and Safari
Bearizona
The Tusayan Fire Dept
Grand Canyon Bikes
Bright Angel Bikes
Papillon Helicopters
Maverick Helicopters
Wendy's
McDonalds
We Cook Pizza
Plaza Bonita
Canyon Plaza Hotel
7 Mile Lodge
Red Feather Lodge
Chamber of Commerce Elections Are Coming Up!
The Grand Canyon Chamber of Commerce and Visitors Bureau is seeking nominations for its annual Board of Director member election in December. There are 3 open seats.
To be eligible, the nominee must represent a Grand Canyon-Tusayan business and be a current full Chamber member in good standing. No more than one representative is allowed from any one full Chamber Member. Nominations must include a short bio (65-90 words max) of the potential candidate and a signed statement confirming eligibility and willingness to serve.
Elections will be held in December by mail ballot. The board has a total of seven members with a portion of the group elected each year. Board meetings are held monthly on the first Tuesday at 10:00 am.
For more information contact the Chamber Office at 928-638-2901. Mail nominations by November 24th to PO Box 3007, Grand Canyon AZ 86023 or email to grandcanyonchamber@gmail.com.
As always, the Chamber is at your service.
Feel free to stop by or call anytime!
928-638-2901 – 469 Hyw 64, Grand Canyon, AZ 86023
***
COVID-19 Fund Update:
Grand Canyon Food Pantry
Shortly after it became clear this spring that coronavirus was going to change life as we know it, the United Way of Northern Arizona created the COVID-19 Fund to help nonprofits as they addressed the pandemic.
Thanks to your generosity, UWNA has distributed more than $379,866 to local groups addressing the economic fallout from COVID-19. Typically these grants are for large, round numbers that help these groups as they deal with increased demand for basic needs.
But today we wanted to talk about a smaller, and very specific, grant that is changing lives in the Grand Canyon area: a check for $4,717.29 to the Grand Canyon Food Pantry.
Housed in what used to be the tiny jail in Grand Canyon Village, the food pantry is the brainchild of Michael Scott (pictured left).
A couple of years ago, when he learned that about half of the children in the local school system were on free or reduced lunch, Mike worried about what they did when school was out and organized local churches to make and distribute sandwiches a couple of days a week during the summer.
That led to more partnerships with local government, businesses and St. Mary's Food Bank to create a Summer Cafe for children. Last year, these partners formed a nonprofit to create the food pantry and a year-round effort to address food insecurity.
When it started last spring, the food pantry used a grant to purchase a walk-in refrigerator, but also received a donation of a second walk-in unit. Checking with contractors, it was discovered that for $4717.29, that second unit could be converted into a freezer.
"Having 18,000 cubic feet of freezer would allow us to safely store rescued and donated proteins as well as bakery items, such as bread, to distribute to our clients," Mike wrote in his grant application.
This is how your donations are making a difference to many families in the Grand Canyon area. In March and April alone, it is estimated that the pantry assisted between 15% to 18% of the population there.
It's common now to talk about "coronavirus fatigue" as the pandemic stretches from weeks to months, but the need being felt by our fellow residents in northern Arizona is real and continuing.
With our partners and fueled by your generosity, UWNA is continuing the work of quickly transforming donations into solutions as we collectively deal with this crisis and the economic recovery to come.
If you can, please consider a donation to the
COVID-19 Fund
today.
UNITED WAY OF NORTHERN ARIZONA
1515 E. Cedar Ave. Suite D-1 Flagstaff, AZ 86004
***
Grand Canyon Community News Update
As the affects of COVID – 19 evolve we want to keep you informed of changes and updates. We will be making changes to the site regularly so please visit often. We want to caution you about scams surrounding the pandemic and to exercise caution with web searches and email phishing scams. One of the reasons for keeping up this site is to direct you to authoritative resources. If you have anything you would like to add please email Laura Chastain.
There are many groups that are working to address community concerns – click here to learn more.
Follow CDC Guidelines on social distancing – maintain 6 feet between you and others. Getting out for walks/runs is ok if you follow the social distancing guidelines.
Do you or does someone you know need a little or a lot of assistance. Check out all of these resources.
Precautions are being taken due to coronavirus (COVID-19)
Confirmed cases in Grand Canyon/Tusayan: 5 (confirmed on 6/05)
The South Rim's South Entrance is now open 24 hours/day. Some visitor services and overnight accomodations are available.
Entrances fees should be paid at automated fee machines or by purchasing a pass in advance from nearby third-party vendors, or online, through Recreation.gov. Click here or above for more information
News Release Date: May 27, 2020
Contact: Office of Communications, 928-638-7779
Grand Canyon, AZ – Grand Canyon National Park implemented Stage 2 fire restrictions for the South Rim May 25, which will be effective until further notice.
Due to increased fire danger, all wood burning and charcoal fires, including campfires, warming fires, and charcoal barbeques, will be prohibited on the South Rim of the park. This includes all campgrounds and residential areas. Pressurized liquid or gas stoves, lanterns, and heaters are allowed. Click here or above for more information.
COVID-19 Grand Canyon Community Resources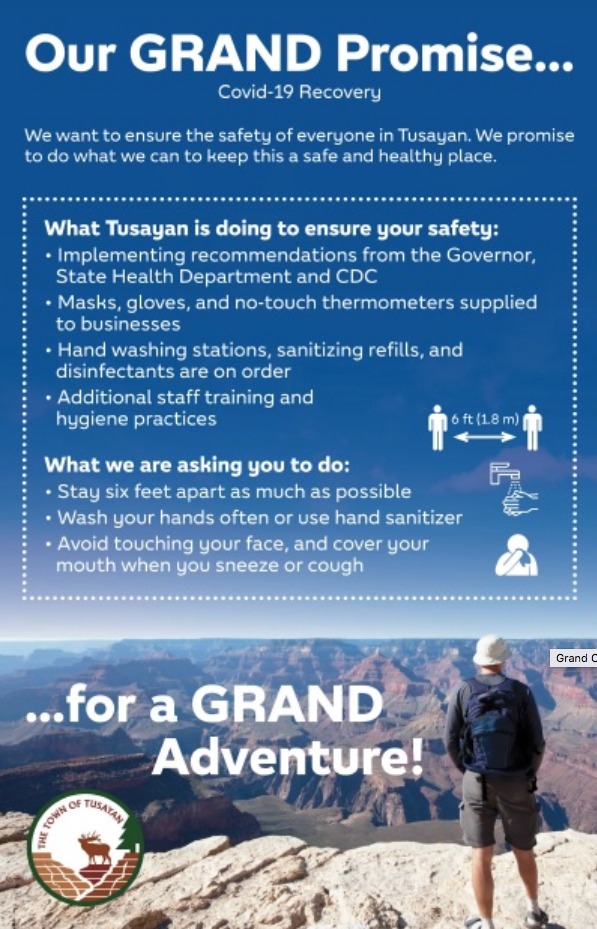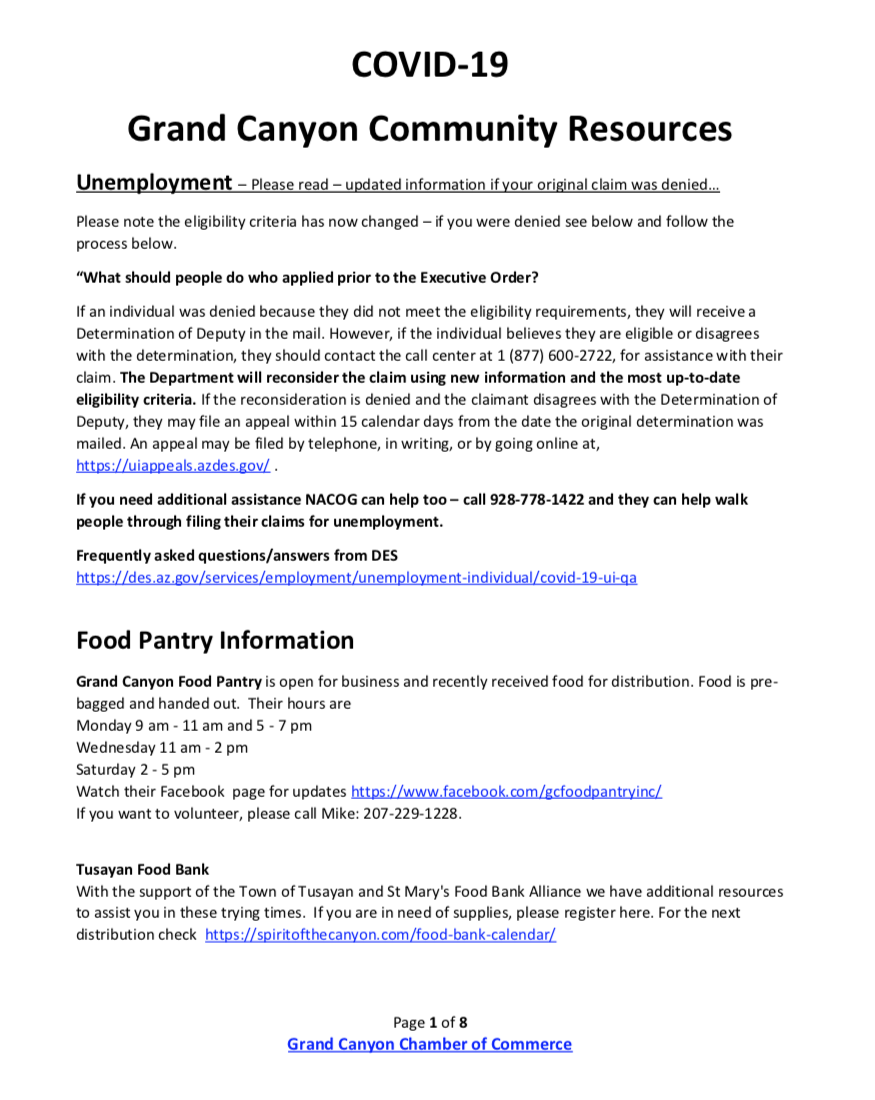 Click on image above for full PDF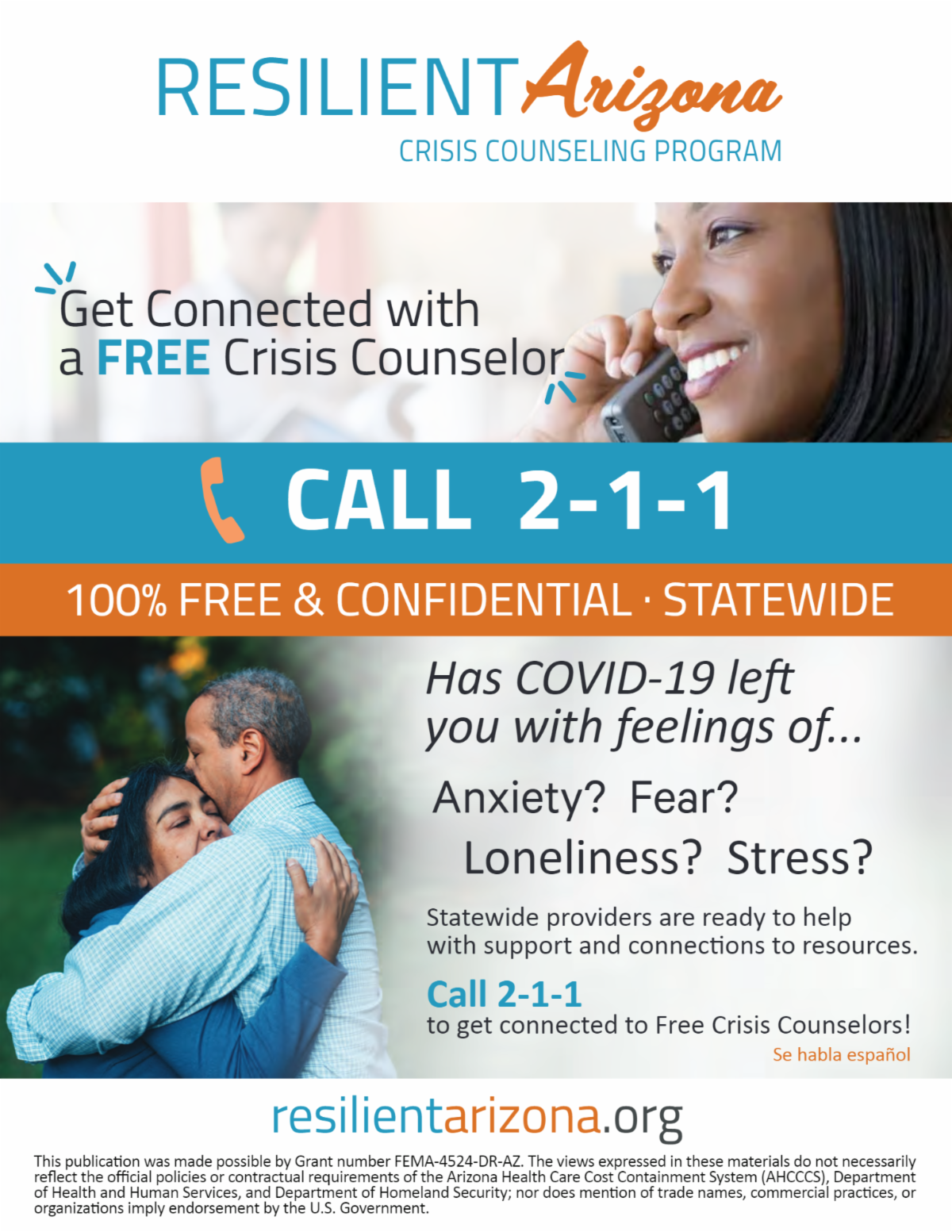 Resilient Arizona Crisis Counseling Program to Provide Free and Confidential Support and Connections to Resources for Arizona Residents Impacted by COVID-19
New Bilingual Statewide Program Accessible via 2-1-1 Arizona
FOR IMMEDIATE RELEASE
Tempe, Arizona, [June 24, 2020] – In partnership with the Arizona Department of Health Services (ADHS) and the Arizona Health Care Cost Containment System (AHCCCS) and made possible by Federal Emergency Management Agency Grant funding, Crisis Response Network (CRN) announces that the new Resilient Arizona Crisis Counseling Program launched on July 22, 2020, to provide 100% free and confidential support and connections to resources for Arizona residents impacted by the COVID-19 Pandemic.
Accessible via CRN's existing 2-1-1 statewide information and referral phone number, the Resilient Arizona Crisis Counseling Program is a bilingual (English and Spanish), federally-funded program that will connect callers to crisis counseling providers in their area throughout the state of Arizona.
The mission of Resilient Arizona CCP is to assist individuals and communities in recovering from the psychological effects of the Coronavirus pandemic through crisis counseling services which include community-based outreach, emotional support and educational services.
Crisis counseling seeks to prevent the onset of diagnosable disorders by helping individuals understand they are experiencing common reactions to extraordinary occurrences. All services are provided at no cost and are available to anyone who has been impacted by the pandemic. These services are provided in safe, accessible telephonic and virtual locations. Services can be provided in a group setting or one-on-one and include supportive crisis counseling, education, development of coping skills, and connection to appropriate resources.
Crisis counselors help enhance social and emotional connections to others in the community, and promote effective coping strategies and resilience. The counselors also work closely with community organizations to familiarize themselves with available resources to then refer and connect individuals and families to other necessary services.
Crisis counseling services for the Resilient Arizona Crisis Counseling Program will be provided by the following organizations:
Crisis Preparation and Recovery (CPR)
Empact – Suicide Prevention Center
Family Involvement Center (FIC)
La Frontera Center
The Guidance Center (TGC)
RI International
While counseling provider hours will vary, bilingual live-answer service on 2-1-1 is available from 8 a.m. to 8 p.m. seven days per week. On July 1, 2020, new funding from the Arizona Department of Economic Security will allow 24/7 operation of bilingual live-answer service on the statewide line.
Further information on the Resilient Arizona Crisis Counseling Program can be accessed through its website, www.resilientarizona.org.
"On behalf of CRN, I want to express our sincere gratitude to the Arizona Department of Health Services and the Arizona Health Care Cost Containment System for the opportunity to provide access to these potentially life-saving crisis counseling services to Arizona residents affected by the COVID-19 pandemic through 2-1-1," said Justin Chase, President/CEO of Crisis Response Network. "We are also very grateful to the crisis counseling providers with whom we are working in this important program."
This publication was made possible by Grant number FEMA-4524-DR-AZ. The views expressed in these materials do not necessarily reflect the official policies or contractual requirements of the Arizona Health Care Cost Containment System (AHCCCS), Department of Health and Human Services, and Department of Homeland Security; nor does mention of trade names, commercial practices, or organizations imply endorsement by the U.S. Government.
Grand Canyon Community Support — Assessing services and needs during COVID-19
NPS has created a Community Task Force which meets daily. We are trying to gather information to better understand what needs you may have and to see if we can assist. Please take a moment to answer the following questions – not all questions are required but please make sure you submit at the bottom of the form so any answers you provide are included.
Click here from Community News compiled by the Grand South Rim Chamber of Commerce
Click here for Community resources compiled by the Grand South Rim Chamber of Commerce
Do you or does someone you know need a little or a lot of assistance. Check out all of these resources.
Information below Courtesy Bonn Baudelaire — First Things First
As promised, here are our digital resources to share via Facebook and other social media platforms. Please feel free to forward this email (bbaudelaire@firstthingsfirst.org), copying and pasting into a new email should work as well!
First Things First Resources Specific to Coronavirus:
First Things First Articles, Videos and Resources on In-Home Learning Activities:
State Resources Specific to Coronavirus:
Town of Tusayan Mayor Sanderson proclamation for Tusayan 03-19-20 regarding COVID-19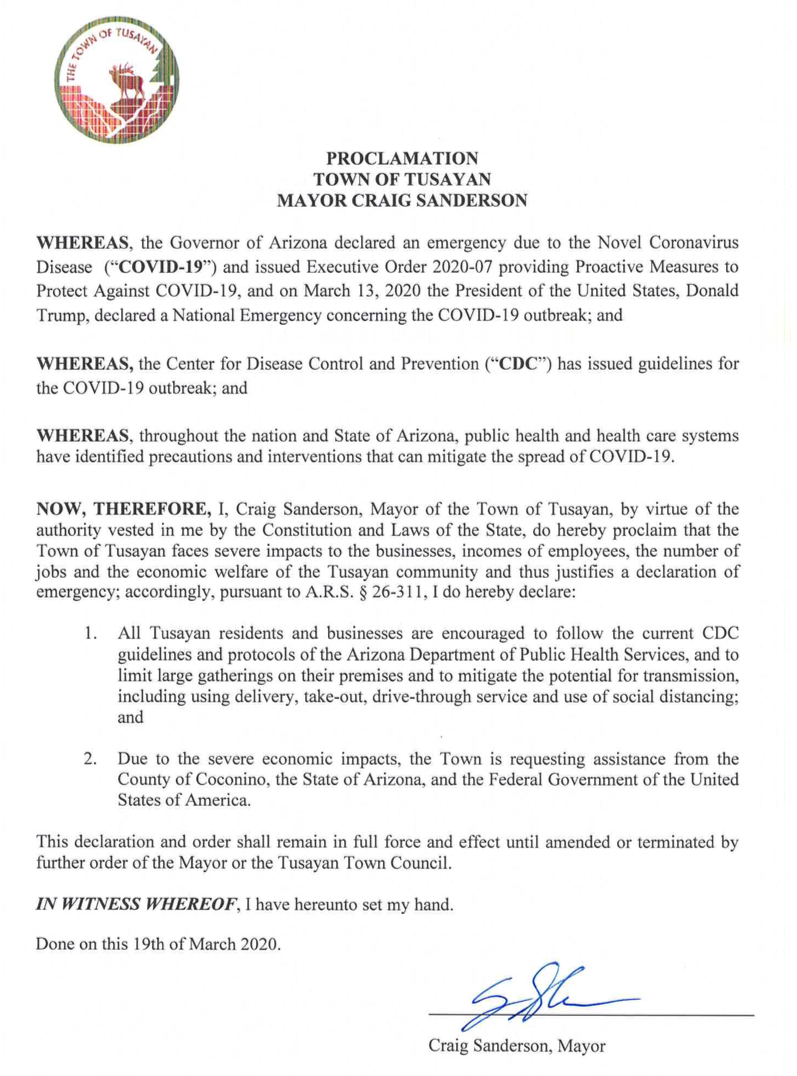 Grand Canyon Community Food Pantry is in need of volunteers. Please call Mike Scott 207 229 1228 to sign up
Through Nov. 14, 2020