(EDITOR'S NOTE: PLEASE BE SURE TO CHECK WITH THE INDIVIDUAL ORGANIZATIONS REGARDING POSTPONEMENT / CANCELLATION OF EVENTS DUE TO THE ONGOING CORONAVIRUS SITUATION)
By CCC&Y
The following is a compilation of upcoming events in the Grand Canyon, Tusayan region. To share your upcoming events, please attend the next Tusayan-Grand Canyon Wellness Group meeting is held from 2:30 to 3:30 p.m. the first Wednesday of the month. Normally, meetings at the Big E Steakhouse and Saloon, Building 395, Arizona State Route 64, Tusayan, and from 2:30 to 3:30 p.m. the third Wednesday of the month at the Xanterra Purchasing Office, Albright Street, Grand Canyon.
Can't attend the meetings in person? Call into conference call number at 605-472-5380, use code 639046. Contact laura.chastain@grandcanyoncvb.org for more information.
April 2020 Grand Canyon South Rim Chamber of Commerce Community events
For a full list of closures, CLICK HERE
See below for Announcements, Programs
As the affects of COVID – 19 evolve we want to keep you informed of changes and updates. We will be making changes to the site regularly so please visit often. We want to caution you about scams surrounding the pandemic and to exercise caution with web searches and email phishing scams. One of the reasons for keeping up this site is to direct you to authoritative resources. If you have anything you would like to add please email Laura Chastain.
There are many groups that are working to address community concerns – click here to learn more.
Follow CDC Guidelines on social distancing – maintain 6 feet between you and others. Getting out for walks/runs is ok if you follow the social distancing guidelines.
Do you or does someone you know need a little or a lot of assistance. Check out all of these resources.
Town of Tusayan Mayor Sanderson proclamation for Tusayan 03-19-20 regarding COVID-19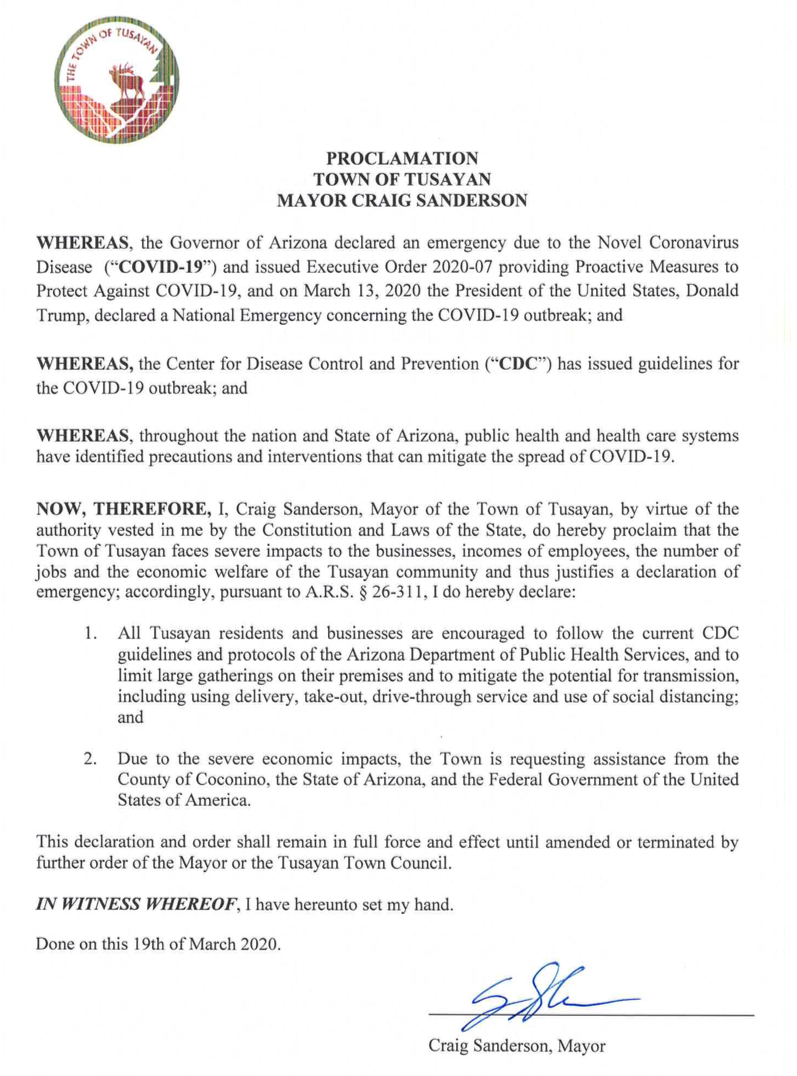 Grand Canyon Community Food Pantry is in need of volunteers. Please call Mike Scott 207 229 1228 to sign up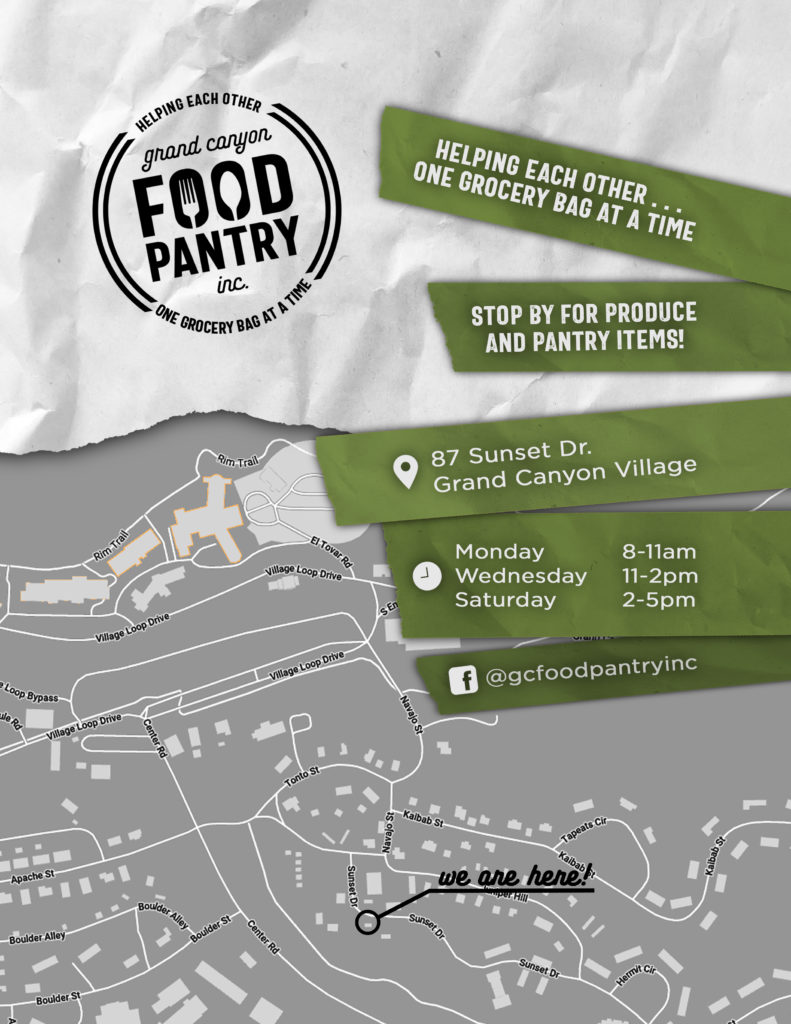 April 7 — Title IV Training (Alcohol training for basic and managers)
*Check with organization on status of the meeting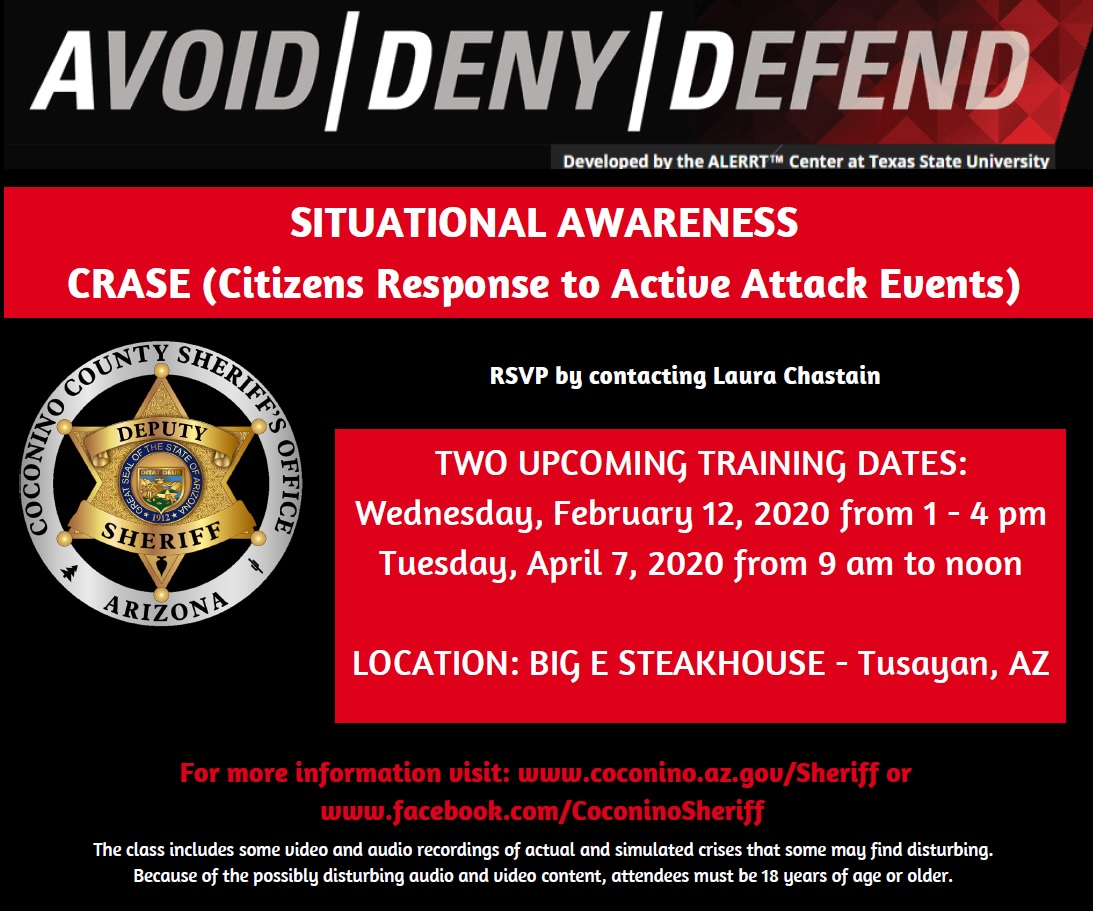 Valle-Tusayan Bookmobile stops
Please check with the the Flagstaff City — Coconino Public Libraries for the latest information on the Coconino County Bookmobile schedule.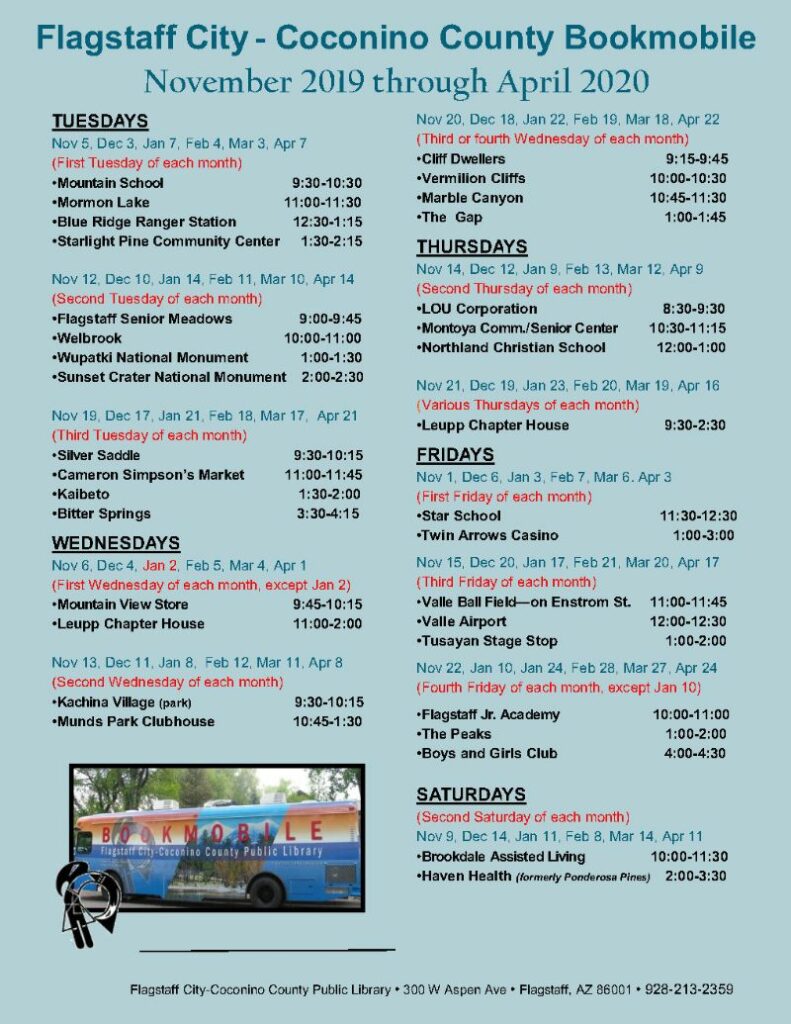 Announcements:
County Health prepares for COVID-19
Programs:
Category: Events