Your Turn: A tax on the rich and an initiative to stop voucher expansion are the next steps toward getting Arizona schools the resources they need.
By Ralph Quintana and Randi Weingarten, opinion contributors • The Republic / azcentral.com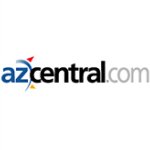 Zoe Hyde has had quite an awakening in her first year as a fifth-grade teacher in the Washington Elementary School District in Phoenix.
In college, she imagined what her classroom and school experience would be like. … The reality has been very different, and it's the reason she and tens of thousands of teachers and their supporters protested day after day at the state Capitol.
…Read the full article HERE
See related stories here:
Category: Education