Presented by Northern Arizona Book Festival at Flagstaff Public Library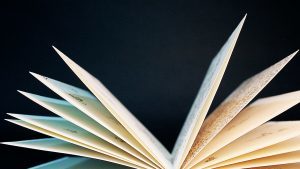 The Northern Arizona Book Festival is pleased to announce the arrival of the Young Readers' Fest, this year a breakout satellite event to celebrate literature for children and teenagers. The day will include children's and middle-grade novel authors from 1-4 p.m. at the Flagstaff-Coconino County Public Library, 300 W. Aspen, and a Young Adult Author Night at Bright Side Bookstore, 18 N. San Francisco, from 6-8 p.m.
Presenting authors include the award-winning and bestselling young adult authors Amy Fellner Dominy (Die for You, A Matter of Heart) and Erin Jade Lange (Dead Ends, Butter, Rebel Bully Geek Pariah). Nancy Bo Flood (Solider Sister, Fly Home and Warriors in the Crossfire) also will join the day's events, along with other regional and local authors. It's free and open to the public. Refreshments at the evening event.
ADMISSION INFO
Free
INDIVIDUAL DATES & TIMES
Nov 4, 2017 at 01:00 pm (Sat)
Additional time info:
1-4 p.m. : Children's and Middle Grade Fiction Readings at the Library
6-8 p.m. : Young Adult Author Night at Bright Side Bookshop
Category: Events