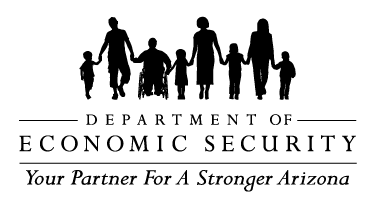 By the Department of Economic Security
Please join us for our first DES – SNAP Collaboration Conference! We will be providing program information on various SNAP areas to community partners that may be looking for expansion or additional resources on different SNAP programs. If you are interested, please join us with any of the connection choices provided below. We look forward to seeing you all there!
Dates: March 9, 2021
9:00 a.m. – 12:00 p.m.
Virtual Presentation
Or iPhone one-tap: US: +16692545252,,1605051546# or +16468287666,,1605051546#
Or Telephone: US: +1 669 254 5252 or +1 646 828 7666
Webinar ID: 160 505 1546
Agenda
9:00 a.m. – 9:05 a.m.
Mayra Gomez, Hunger Program Coordinator
SNAP Collaboration Intro: A brief overview of the SNAP Collaboration structure and outcome.
9:05 a.m. – 9:35 a.m. Dawn Jones, DES/DBME Community Engagement Liaison
SNAP Eligibility: A brief overview of SNAP benefits purpose, who may qualify, eligibility requirements, and impact in the community.
9:40 a.m. – 10:10 a.m.
Mayra Gomez, DAAS Program Coordinator
SNAP Outreach: An opportunity for non-profit organizations (faith based, food banks, health centers, schools etc.), government agencies and possibly for profit working in the community on SNAP outreach and/or application assistance to join a network of community partners committed to using holistic approaches to address hunger and receive up to 40% reimbursement on SNAP allowable activities.
10:10 a.m. – 10:20 a.m.
Poll Questions
10:20 a.m. – 10:30 a.m.
Physical Activity
10:30 a.m. – 11:00 a.m.
Krystal Dillon, DERS
SNAP CAN: The Arizona Supplemental Nutrition Assistance Program Career Advancement Network (SNAP CAN) is an employment and training partnership that reimburses community providers for delivering workforce readiness services to eligible SNAP recipients. Becoming a SNAP CAN partner can help spread awareness of the services you provide in your community, connect you to a network of partners across Arizona, and provide access to federal reimbursement dollars for services you are already providing.
11:00 a.m. – 11:10 a.m.
Poll Question
11:10 a.m. – 11:40 a.m.
Cristina Guterman, ADHS, AZ Health Zone Administrator
SNAPEd: SNAP-Ed also known as the AZ Health Zone is an evidence-based health engagement program that supports communities to lead healthier lives. SNAP-Ed works by contracting local public and non-profit organizations to implement community-level interventions in a collaborative way to build resilient healthy communities. Local Implementing Agencies (LIAs) work to implement behavior change, and shift the dialogue around nutrition and physical activity through policy, system, environmental changes, marketing approaches, all with complementary educational outreach.
Anyone that requires a reasonable accommodation based on language or disability should contact ADES's Office of Equal Opportunity at
oeoada504coordinator@azdes.gov
. Requests should be made no later than March 4, 2021 to ensure there is an opportunity to address the accommodation.
Kind regards,
Director's Office of Community Engagement