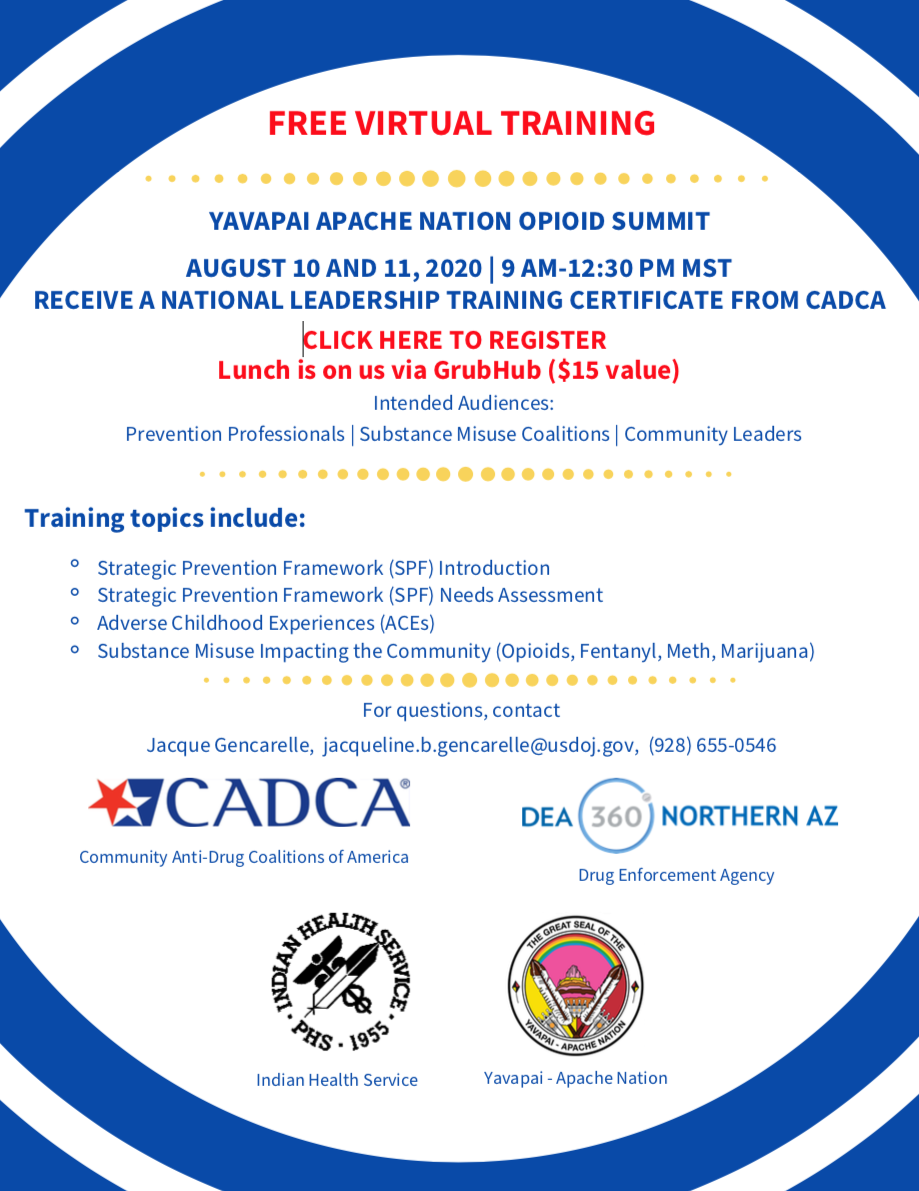 The "Yavapai Apache Nation Opioid Summit" Free Virtual Training to be held from 9 a.m. 12:30 p.m. Aug. 10, 11.
Training topics include:
Strategic Prevention Framework (SPF) Introduction
Strategic Prevention Framework (SPF) Needs Assessment
Adverse Childhood Experiences (ACEs)
Substance Misuse Impacting the Community (Opioids, Fentanyl, Meth, Marijuana)
Intended Audiences:
Prevention Professionals | Substance Misuse Coalitions | Community Leaders
RECEIVE A NATIONAL LEADERSHIP TRAINING CERTIFICATE FROM CADCA
Lunch is on us via GrubHub ($15 value).
Click here to register.
Category: Educational Opportunities, Events, Health, Programs, Resources