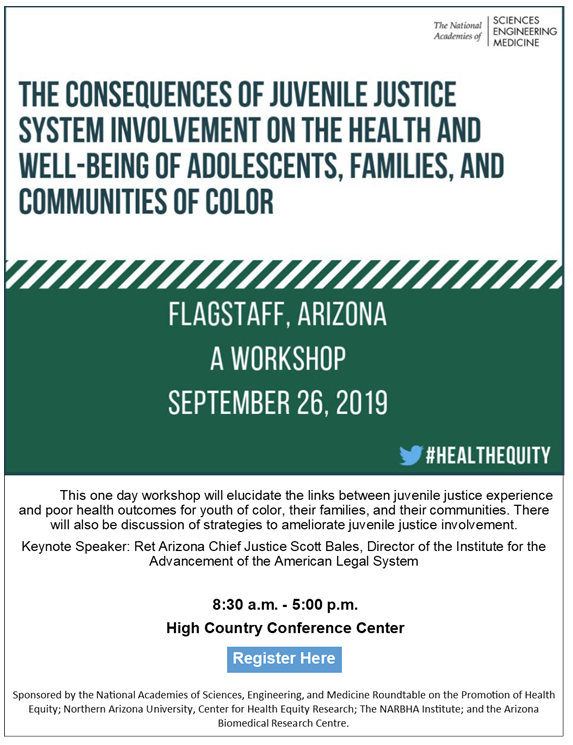 FLAGSTAFF — A workshop on "The Consequences of Juvenile Justice System Involvement on the Health and Well-Being of Adolescents, Families and Communities of Color" will be held from 8:30 a.m. to 5 p.m. Thursday, Sept. 26 at the High Country Conference Center, 201 W. Butler Ave., Flagstaff.
This one day workshop is a professional development opportunity for graduate students, faculty, researchers and professionals in the fields of health equity and/or juvenile justice. It will be hosted by the Center for Health Equity Research in collaboration with the National Academies for Science, Engineering, and Medicine, and the NARBHA.
The workshop will elucidate the links between juvenile justice experience and poor health outcomes for youth of color, their families, and their communities. There will also be discussion of strategies to ameliorate juvenile justice involvement in the juvenile justice system.
Contact:
Amy Gelatt
928-523-9104
amy.gelatt@nau.ed
Category: Child Welfare, Education, Educational Opportunities, Events, Resources