The Flagstaff Birth and Women's Center will host The First Annual Women's Film Festival at The Orpheum Theater on October 6th, 2016 at 6:00pm.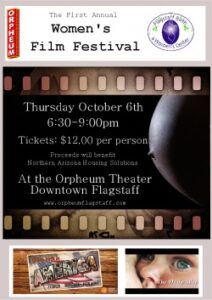 This first year will highlight women's issues related to birthing in America and a documentary on the cultural and political roadblocks to women breastfeeding.
Tickets are $12.00 per person and can be purchased at www.orpheumflagstaff.com, Rainbows End and Animas Trading Company downtown Flagstaff.