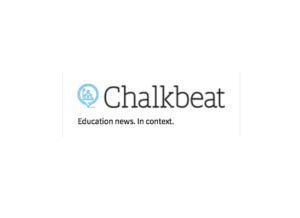 By Chalkbeat Staff
Graham Kwiatkowski, a social studies teacher at Curie High School on Chicago's Southwest Side, stayed up past midnight to watch coverage of the U.S. Capitol takeover and its aftermath. Then, he woke up at 4 a.m. to prepare for his virtual first-period psychology class.
After asking students how they were feeling, Kwiatkowski showed six news photos without captions: three from unchecked rioting on Capitol Hill Wednesday and three of tense standoffs between Black Lives Matter protesters and police officers last summer.
Students knew right away what Kwiatkowski was getting at — and readily launched into a discussion about the difference in law enforcement response.
"Students are so in tune with what's going on in their city and around the country," he said. "They knew if this had been a group of 5,000 or 10,000 people of color at the Capitol, the response would not have been the same."
Read the full article HERE
Please see related stories:
See more National education news here:
See more courtesy of the Arizona Education News Service (AZEDNEWS):
Category: Education