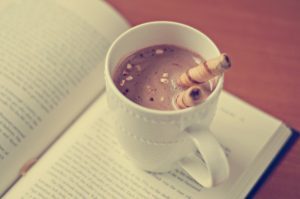 Presented by Northern Arizona College Resource Center at Bookman's Entertainment Exchange, Flagstaff AZ
Come grab some hot cocoa and learn what you can do to get prepared for college and career over winter break!
Attention High School Students! With Christmas break coming up, you've got a lot of time to get prepared for the upcoming year! Pick up FASFA tips, Winter Scholarship opportunities, and learn about some community service organizations that will strengthen that resume ! After all, 'Tis The Season for giving! Come grab a nice hot cup of cocoa and get learning!
ADMISSION INFO
Free Admission
When: Friday, Dec 14, 2018
4:00 pm – 5:00 pm
Where: Bookman's Entertainment Exchange
1520 S Riordan Ranch Road
Flagstaff, AZ 86001