Presented by Flagstaff Figure Skating Club at Jay Lively Ice Rink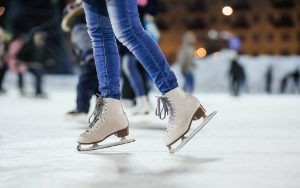 Carnival games, Ice skating, and Hockey in celebration of National Skating Month!
Flagstaff Figure Skating Club, Flagstaff Youth Hockey Association, and Jay Lively Activity Center will be hosting a carnival on ice on Saturday January 6, 2018 from 1-2 pm, with open public skate from 2-4:30 pm. This event is free to the public (skate rental not included). We will have on ice skating activities including carnival games, hockey drills, and public skating. Free hot chocolate and cookies will be provided by Jay Lively Ice Rink.