[slideshow_deploy id='18853']
[caption id="attachment_18831″ align="alignright" width="350″]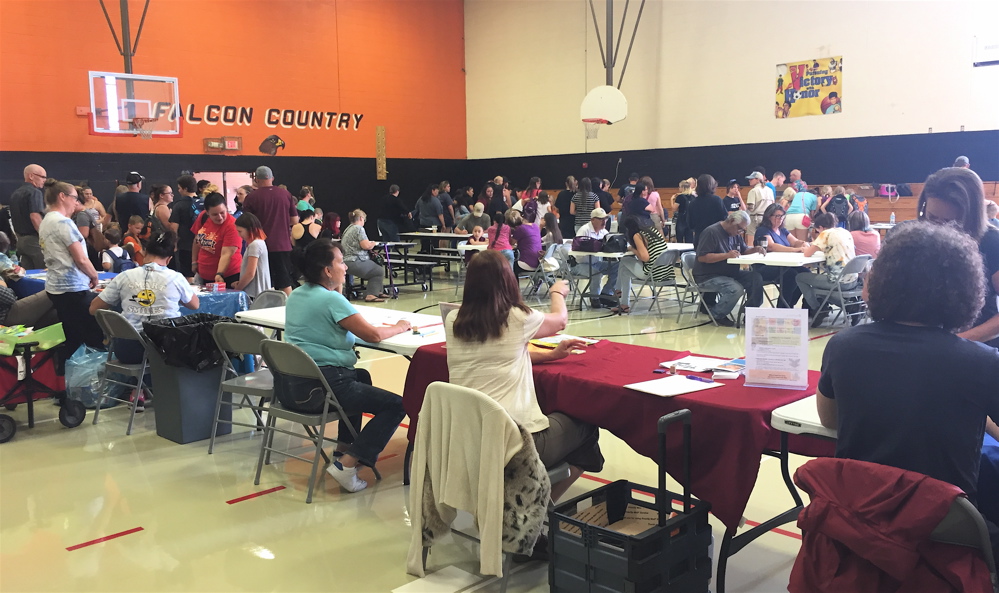 Photos by CCC&Y[/caption]
By CCC&Y
WILLIAMS — Parents and students gathered in the Williams Elementary-Middle School Gymnasium to register during the Williams Unified School District Back-to-School Registration Fair on July 23-24. By the end of the first day, most of the backpacks had been handed out, as families received a variety of school supplies provided by Coconino County agencies and area non profits.
More back-to-school school fairs are scheduled in Flagstaff, Fredonia and elsewhere in Coconino County.
***
FLAGSTAFF — Coconino County is introducing "Super Service Saturday" Aug. 11, Sept. 8 to provide the public with a one-stop location for a variety of their needs.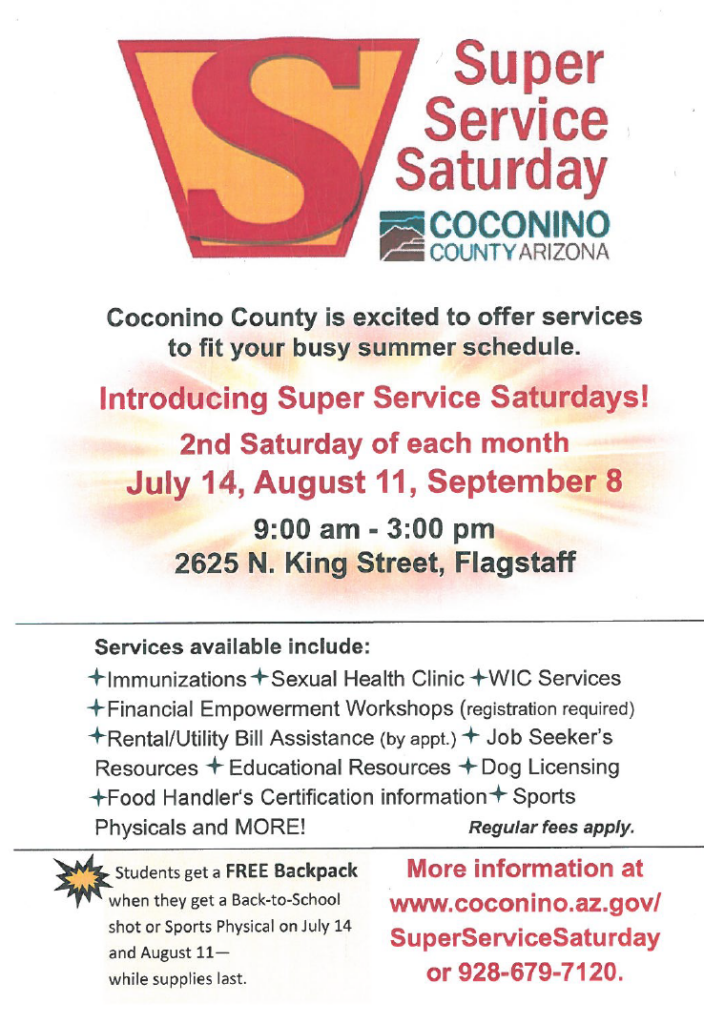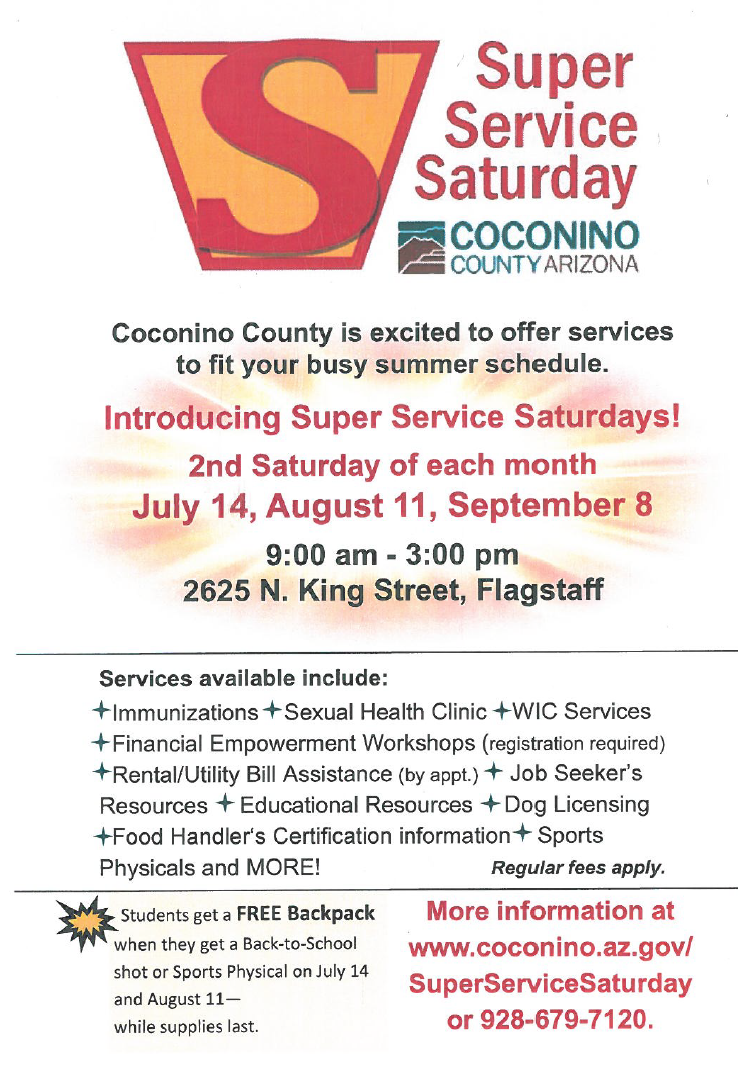 Students get a FREE backpack when they get a Back-to-School shot or Sports Physical on Aug. 11 and Sept. 8 while supplies last.
Services will include:
Immunization
Sexual Health Clinic
WIC Services
Financial Empowerment Workshops (registration required)
Rental/Utility Bill Assistance (by appointment)
Job Seeker's Resources
Educational Resources
Dog Licensing
Food Handler's Cerfication
More
*Regular Fees will Apply
The event will be held from 9 a.m. to 3 p.m. at 2625 N. King St., Flagstaff.
Click here for more information.
***
FLAGSTAFF — The Flagstaff Unified School District will hold a number of open houses this coming school year. Some of those events include:
Knoles Open House, 4 to 6 p.m. Wednesday, Aug. 8
Killip Open House, 5 to 7 p.m. Wednesday, Aug. 15
Leupp Open House, 5:30 to 7 p.m. Thursday, Aug. 16
Summit High School Open House, 5:30 to 6:30 p.m. Thursday, Aug. 16
Keep checking https://www.fusd1.org for the latest information.
***
FREDONIA — The Fredonia-Moccasin Unified School District will hold its Back-to-School Night on Tuesday, Aug. 14 at 221 E. Hortt St., Fredonia.
Contact Alicia McCormick at amccormick@fredonia.org for more information.
Category: General