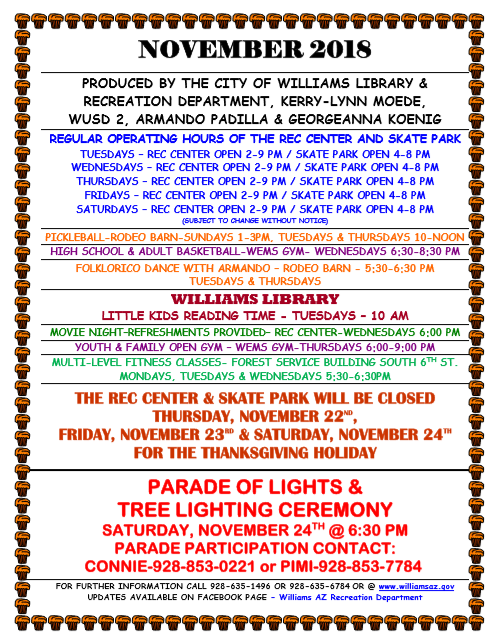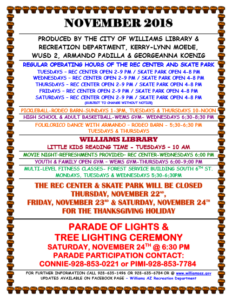 The city of Williams Library and Recreation Department have released their list of programs for the month of November! Don't miss out on fun activities such as:
Pickleball
Little Kids Reading Time
Movie Night
Multi-Level Fitness Classes
Parade of Lights & Tree Lighting Ceremony
…and more!
Click on the picture to the right, or follow the link here to find out when these events are happening and what other fun things kids and families can participate in!