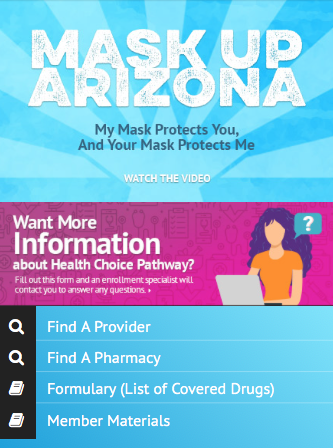 We understand that with the current COVID-19 pandemic you may be assisting individuals in learning more as well as understand their Medicare and AHCCS benefits. This is why we are sharing this important plan information with you.
You might recall at the beginning of this year, Health Choice Arizona and Health Choice Generations were both acquired by Blue Cross Blue Shield of Arizona. Today, together with Blue Cross Blue Shield of Arizona, we now serve more than 1. 8 million members in our communities. Our commitment is still the same of continuing to make a difference in the lives of our members and it gives us much joy to announce that starting January 1, 2021 Health Choice Generations will now be known as Health Choice Pathway, a subsidiary of Blue Cross Blue Shield of Arizona.
Health Choice Pathway members are eligible to receive EXTRA BENEFITS at NO COST to them that includes dental, hearing, vision, over-the-counter (OTC) items, and more. Members are also able to get up to 100 day's supply of their prescribed medications delivered to them at no cost to them.
If you are interested in learning more about Health Choice Pathway or know someone that has Medicare and AHCCCS and could benefit from this plan, please visit our website https://www.healthchoicepathway.com/