By Yvonne Wingett Sanchez • The Republic / azcentral.com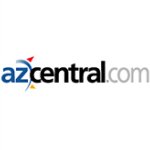 The Arizona Supreme Court ruled Wednesday that voters get to have a say on Proposition 305, a ballot initiative that asks if they want to keep or do away with an expansion of the state's school voucher-style program.
The Empowerment Scholarship Account program currently allows only certain students to apply for the program, including special-needs students and those from poor-performing schools. The program gives parents public money and allows them to spend it on private school tuition, educational materials and therapies.
…Read the full article HERE
See related stories here:
Category: Education