By the Flagstaff Unified School District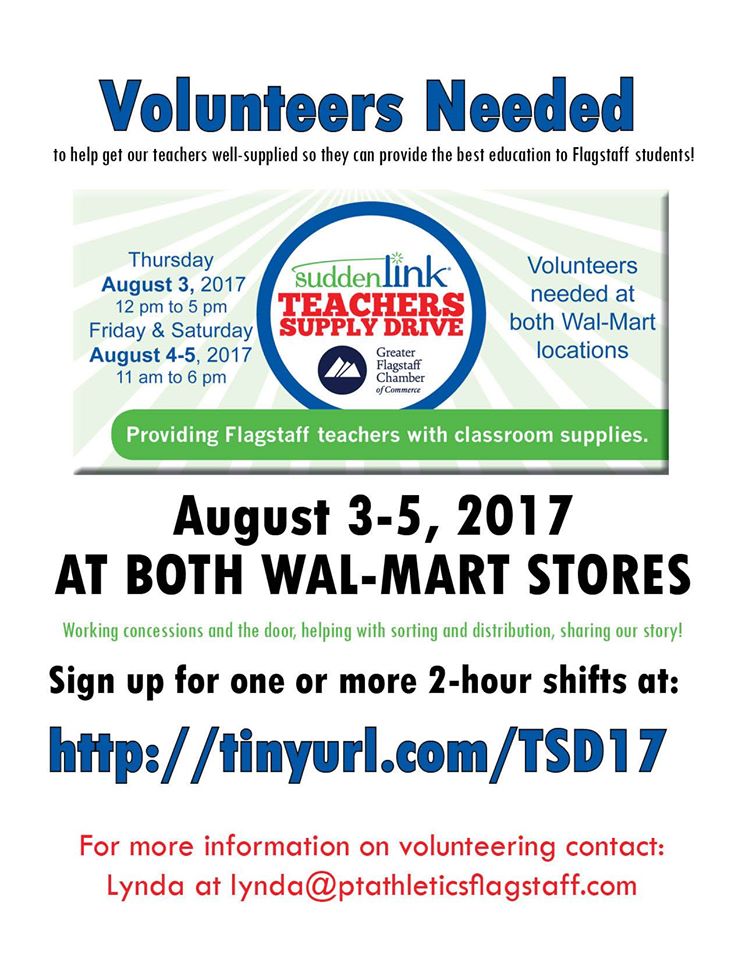 The 6th Annual Suddenlink Greater Flagstaff Chamber of Commerce TEACHERS' SUPPLY DRIVE will be held August 3-5 at the two Walmart stores in Flagstaff. For the last five years, Suddenlink and the Greater Flagstaff Chamber of Commerce have teamed up to host a community-wide drive to provide much-needed classroom supplies to Flagstaff area schools.
As in previous years, the tremendous success of the drive is attributed to the support of over 100 volunteers who helped in many ways during the drive and distribution.
Be a part of this community-wide drive by volunteering for one or more 2-hr shifts August 3-5 at either of the two Flagstaff Walmart stores and sorting/distribution at Sinagua Middle School (date TBA).
Additional support comes from Hallmark Channel, Wal-Mart, Swire Coca-Cola, Prime Time Athletics, Great Circle Media and U-Haul.
…Read the full article HERE
Category: Education