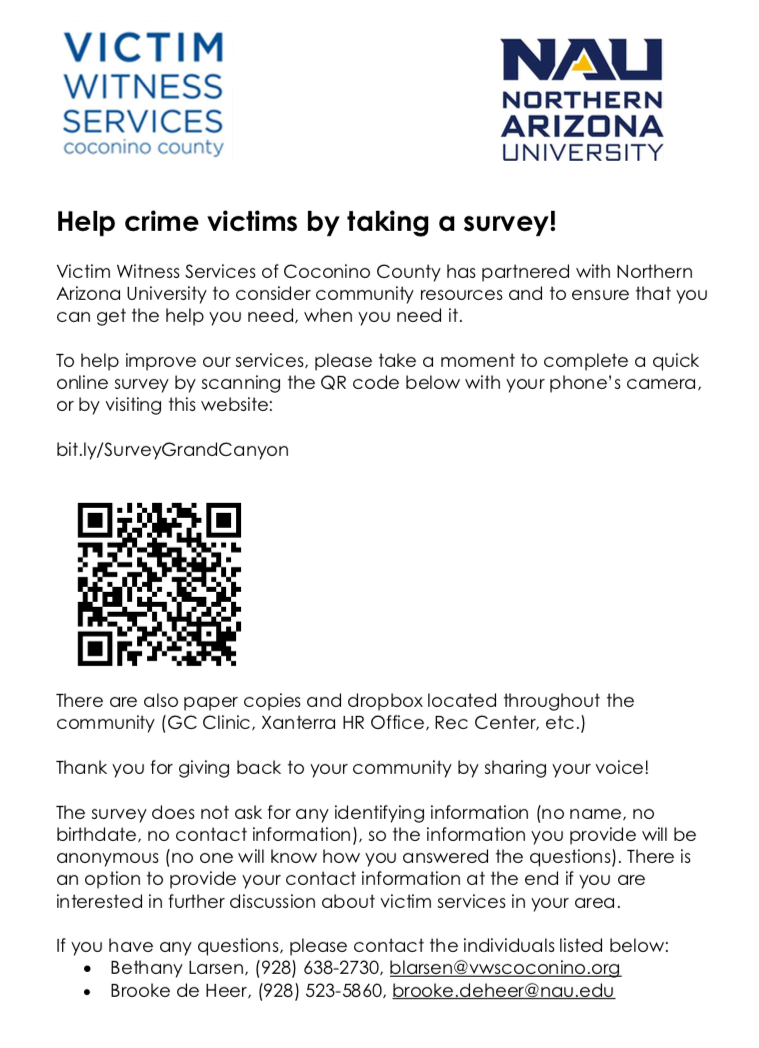 By Victim Witness Services Coconino County
Victim Witness Services of Coconino County has partnered with Northern Arizona University to consider community resources and to ensure that you can get the help you need, when you need it.
To help improve our services, please take a moment to complete a quick online survey by scanning the QR code below with your phone's camera, or by visiting this website:
There are also paper copies and dropbox located throughout the community (GC Clinic, Xanterra HR Office, Rec Center, etc.)
Thank you for giving back to your community by sharing your voice!
The survey does not ask for any identifying information (no name, no birthdate, no contact information), so the information you provide will be anonymous (no one will know how you answered the questions). There is an option to provide your contact information at the end if you are interested in further discussion about victim services in your area.
If you have any questions, please contact the individuals listed below: