Do you need assistance paying your electric, gas, or propane bill?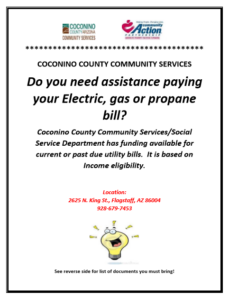 Coconino County Community Services/Social Service Department has funding available for current or past due utility bills. It is based on income eligibility.
Location: 2625 N. King St
Flagstaff, AZ 86004
If you have any questions, please call: (928) 679-7453
Please follow the link here or click on the picture for a list of documents required.