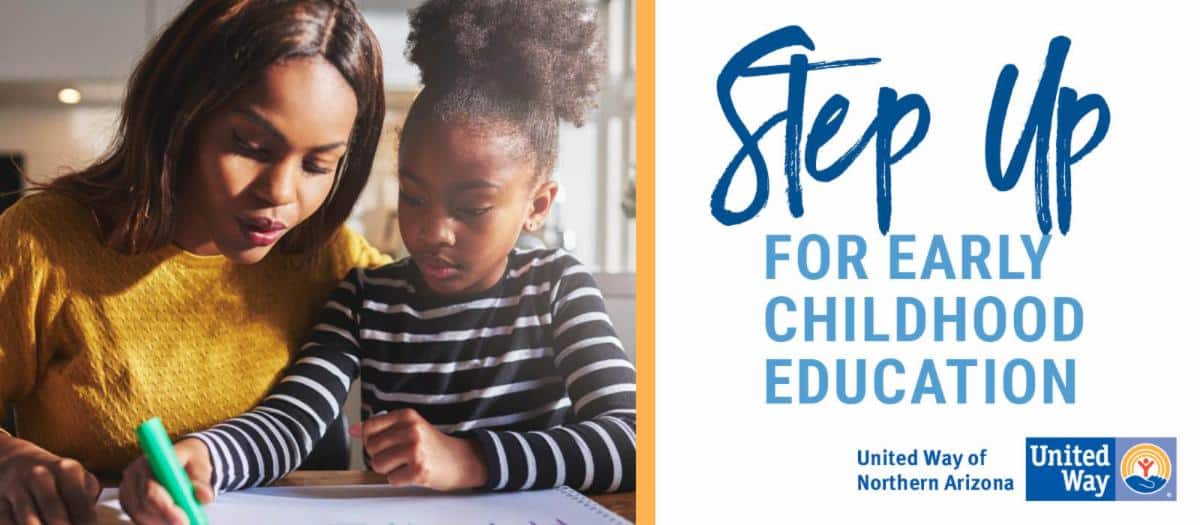 When we look at the outcomes, the past year was a powerful reminder of all that we can do when we work together.
Because you Stepped Up for Our Community either as a donor, an advocate or a volunteer, we collectively did more than ever before to advance:
Early childhood education
Positive youth development
Basic services that strengthened our social safety net.
But that leaves us with a very important question:
How can we make 2022 even better?
With our partners and your continued support, we plan on building on 2021's successes. We'll be augmenting our support of early education efforts like KinderCamp™ – thanks in large part to the Phoenix Suns (see picture below).
We'll also be doing strategic planning for the communities we serve in Navajo and Apache counties. A few years ago, we convened with our partners and leaders in Coconino County to identify the most pressing need in our region. Together we determined it was supporting our youth.
In 2022 we will be doing that same process for the northeast part of the state so we can focus our efforts on what people in places like Winslow, Show Low, Pinetop-Lakeside, Holbrook and Springerville need to create lasting, positive change in their cities and towns.
We hope you will join us on this journey and we look forward to sharing our process with you throughout 2022.
Phoenix Suns Charities Gives
$10,000 to KinderCamp™ Program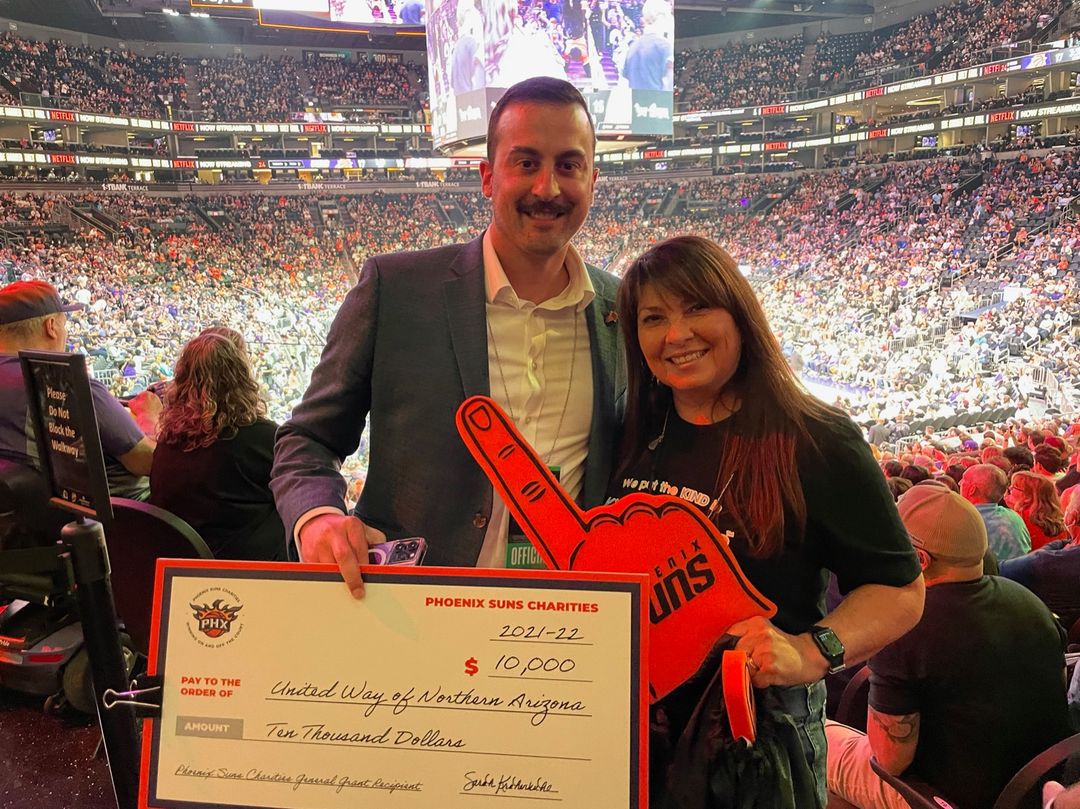 They shoot, we score. Many thanks to Phoenix Suns Charities for their gift of $10,000 earmarked for the KinderCamp™ program. Our summer initiative ensures that pre-school students are prepared – academically and socially – for their kindergarten year.
The charitable foundation, started in 1988, benefits organizations that assist the needs of children and families in Arizona. Since its inception, it has donated more than $33 million to Arizona organizations.
"Phoenix Suns Charities is proud to support education, especially kindergarten preparedness," said Sarah Krahenbuhl, the Executive Director of the foundation and Vice President, Social Responsibility for the Phoenix Suns. "It's our honor to support the great work of KinderCamp."
This year, the foundation joins a winning team of partners that make KinderCamp a reality for more than a hundred children each year at no cost to families.
The program, which began almost 20 years ago, has enjoyed the support of many partners over the years. The largest of these grants, from Arizona Community Foundation of Flagstaff, has enabled UWNA to leverage funds an obtain additional support from other entities and individuals, including: APS, Coconino County, the Geile Charitable Foundation, the Molly and Joseph Herman Foundation, the Phillip K. Lyons Foundation, Supervisor Matt Ryan, Wells Fargo and the Williams Rotary.
The balance of funding comes from donations to the UWNA's Annual Campaign from individuals who are passionate about early childhood education.
UNITED WAY OF NORTHERN ARIZONA
1515 E. Cedar Ave. Suite D-1 Flagstaff, AZ 86004
Category: Advocacy, Education, Educational Opportunities, Health, Programs, Resources