Hello,
It is with mixed emotions that I send you this message, because change – even when it's welcome – often isn't easy.
Earlier this week, I let the Board of Directors of United Way of Northern Arizona and the amazing staff of this organization know that I plan to retire by the end of this year.
The exact timing isn't set – I plan to offer what assistance I can as the Board searches for my replacement, and will continue for however long is needed to ensure a smooth transition for my successor.
Even though it's still several months off and even though I'm truly looking forward to the next chapter, I have to admit it's hard to imagine my life after UWNA. I've been a proud member of this organization for 24 years. (I met my husband through a workplace campaign, for goodness sake.) It has been a profound pleasure to work alongside you as together we have improved community conditions, responded to emergencies, and made the future a brighter place for so many in Coconino, Navajo and Apache counties.
In fact, the overwhelming emotion I feel reflecting on the past 24 years is gratitude.
To the donors, whose gifts have made our work possible. To the legion of volunteers who have been on our board, served on our Community Investment Teams, cleaned up debris after a fire or filled sandbags before monsoon season. To our partners, who step up for our youth and our community every single day.
You are all amazing and I thank you from the bottom of my heart.
The key to the success of the United Way is right there in the name; we are only as successful in bringing about bold and positive changes if we Live United. If there's one thing I'm particularly proud of, it's that I did all I could to strengthen the partnerships we have – with government entities, with fellow nonprofits, with businesses, and with individuals.
I hope to meet with many of you in these last months of my tenure so that I can express my appreciation personally. And I am sure that you will show the next President/CEO of UWNA the same support and encouragement you've always given me.
I believe that for all of us, the best is yet to come.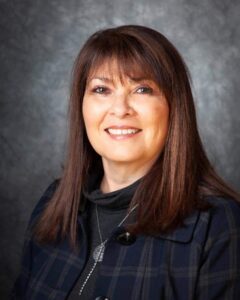 Sincerely,
Carol Dykes
President & CEO
United Way of Northern Arizona
Category: Advocacy, Child Welfare, Education, Educational Opportunities, Health, Programs, Resources