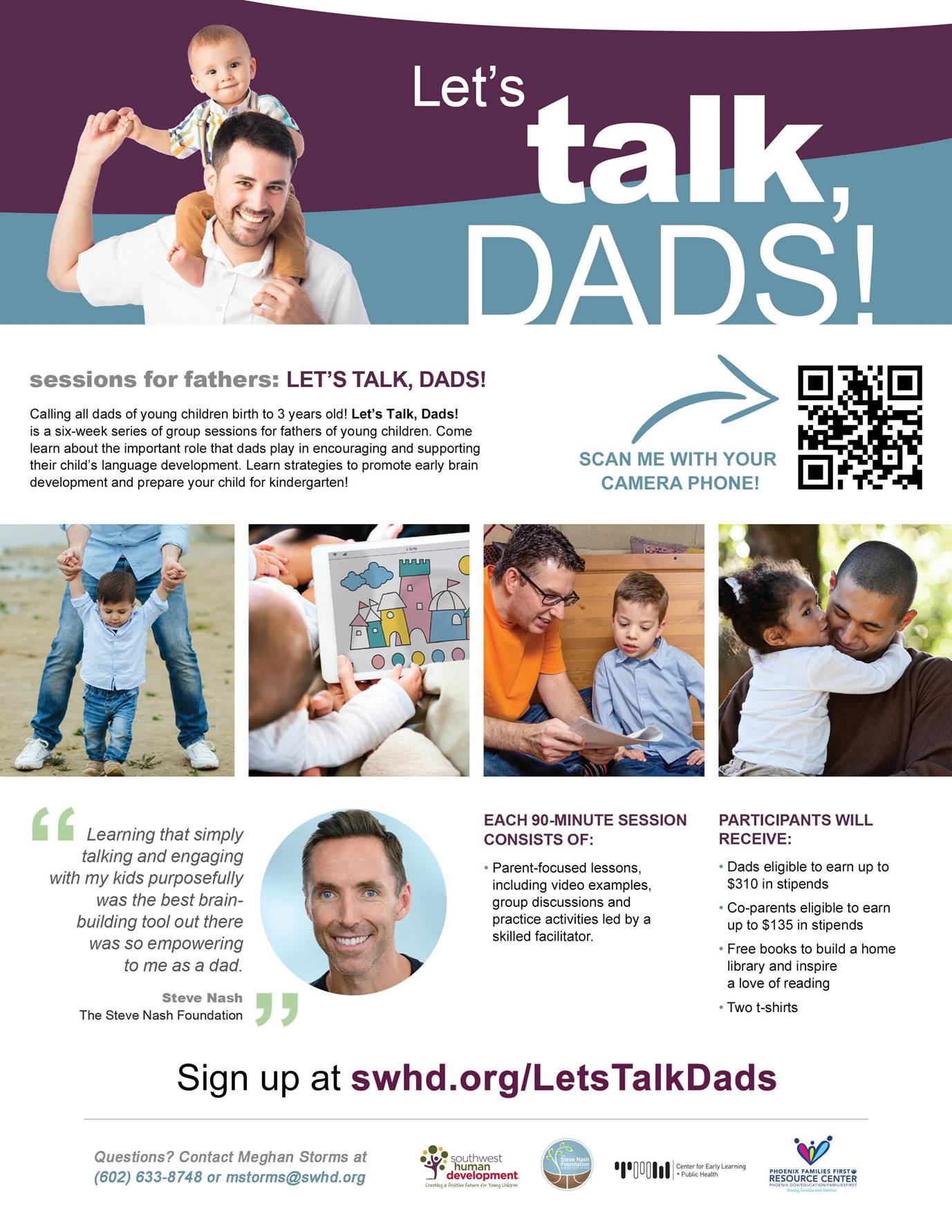 By Southwest Human Development
Southwest Human Development, in collaboration with the Thirty Million Words Center at the University of Chicago, will launch a 6-week Parenting Education series around the importance of talk, and the special role that fathers play in shaping their child's brain development. Additionally, participating Dad's can receive up to $310 in stipends, and co-parents can receive $135.
The program is funded by the Steve Nash Foundation.
These facilitated series will run for 6 weeks, meeting once a week via Zoom.
Our upcoming start dates will be:
April 6th (5:00-6:30pm)
April 7th (5:00-6:30pm)
We welcome all Arizona Dads of children ages 0-3 to join us! (Please note, currently the series are limited to facilitation in English while Spanish modules are in development)
Each week contains dad specific research, video vignettes and offers a space for dads to engage together, sharing their questions, learning goals and insights. Click on the image for more information.
To register, go to www.swhd.org/letstalkdads or send an email to Meghan Storms at mstorms@swhd.org for more information.