CPLC Parenting Arizona of Flagstaff and the Tuba City Child Abuse Prevention Council are happy to announce a series of contests in anticipation of our upcoming Virtual Fun Run taking place from November 1st-7th! The first 50 registrants for the Fun Run will receive a free t-shirt, and will be offering great prizes to both professionals and children who submit their entries before November 8th!!
Please click on the attached flyers for details about the contests, and feel free to disburse to families and professionals in and around the Tuba City area.
We look forward to seeing the great responses, and we appreciate all of your support of our efforts to spread awareness about child abuse prevention! If you have any questions or concerns, please reach out. Have a wonderful day!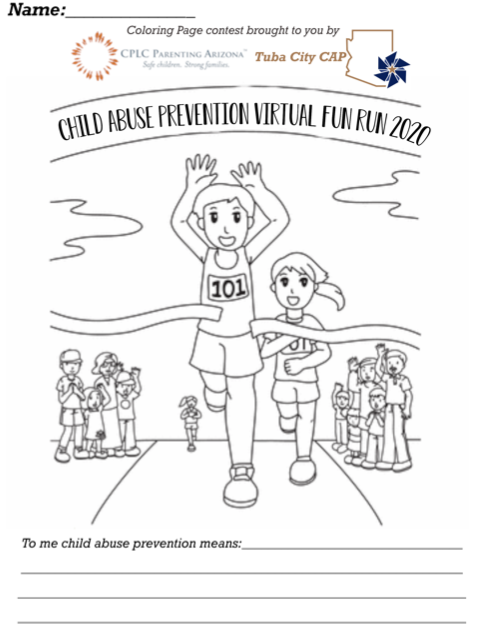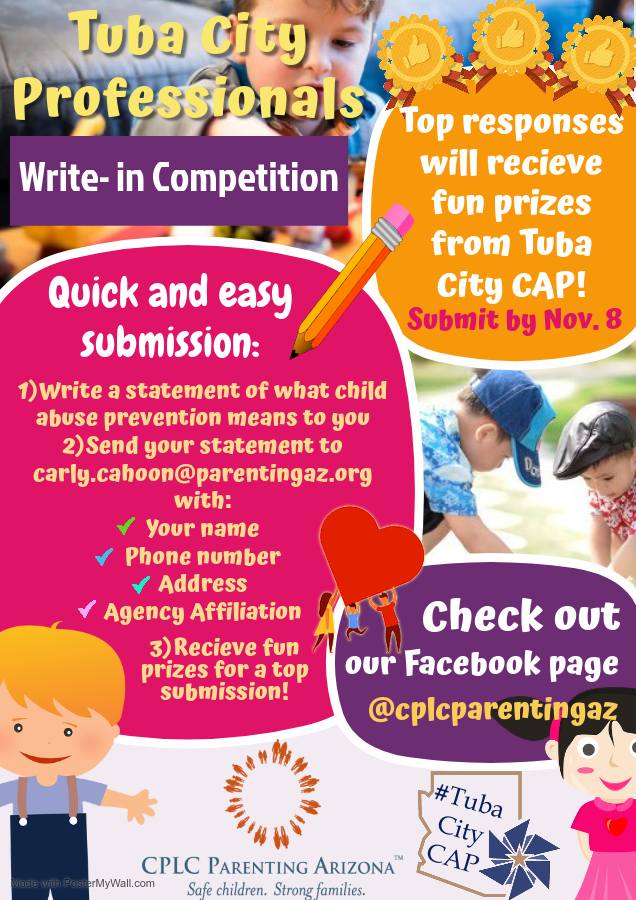 Category: Education, Educational Opportunities, Events, Programs, Resources