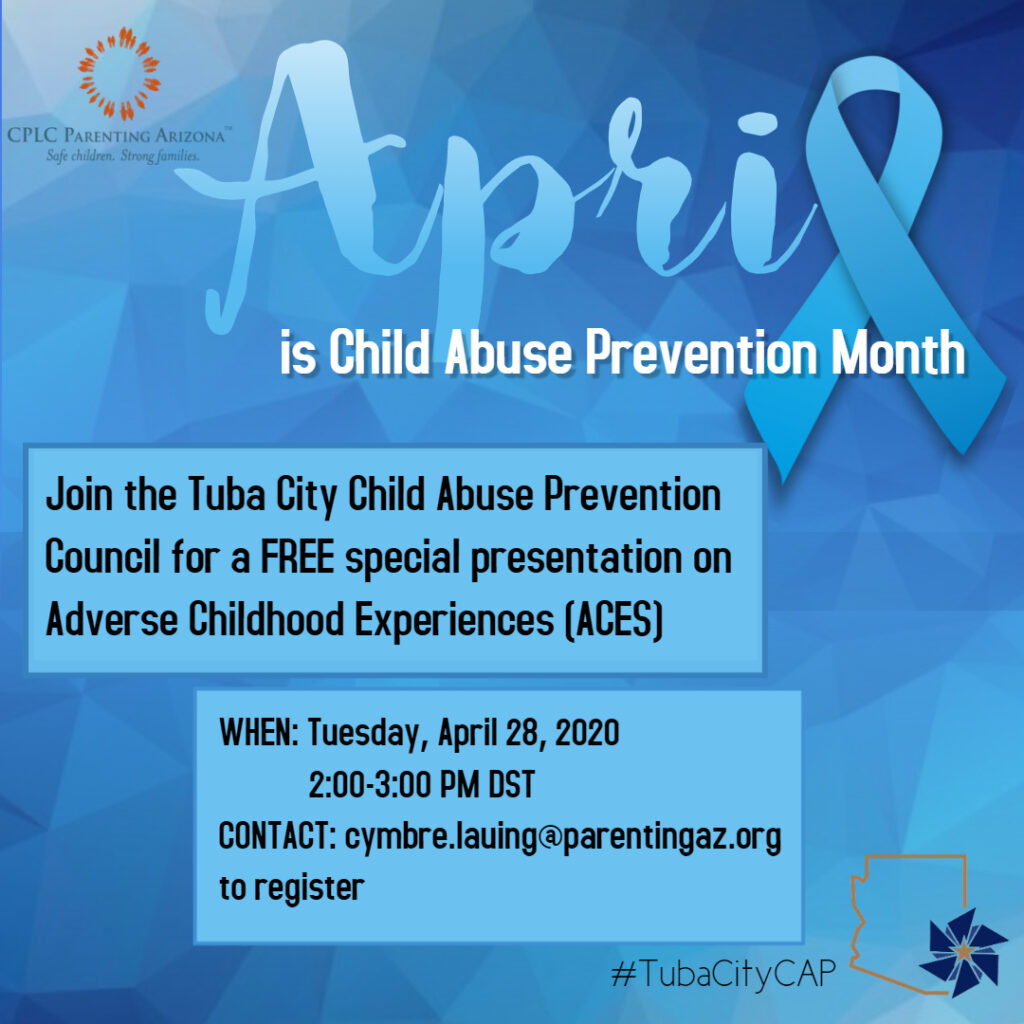 TUBA CITY — The Tuba City Child Abuse Prevention Council will hold a FREE presentation on Adverse Childhood Experiences (ACES) from 2 to 3 p.m. Tuesday, April 28.
The presentation will be online and will feature topics on the effects of adverse childhood experiences on development, as well as the protective factors that can contribute to one's resiliency in life. These lessons and reminders are especially prevalent in current times of uncertainty and stress.
We will be sending out the Microsoft Teams meeting link when we have a list of registered individuals, so please spread the word.
Please visit the Facebook page for Chicanos Por La Causa to see updates from the Tuba City CAP Council with #TubaCityCAP, and like our posts!
Contact cymbre.lauing@parentingaz.org to register.
Category: Advocacy, Child Welfare, Education, Educational Opportunities, Health