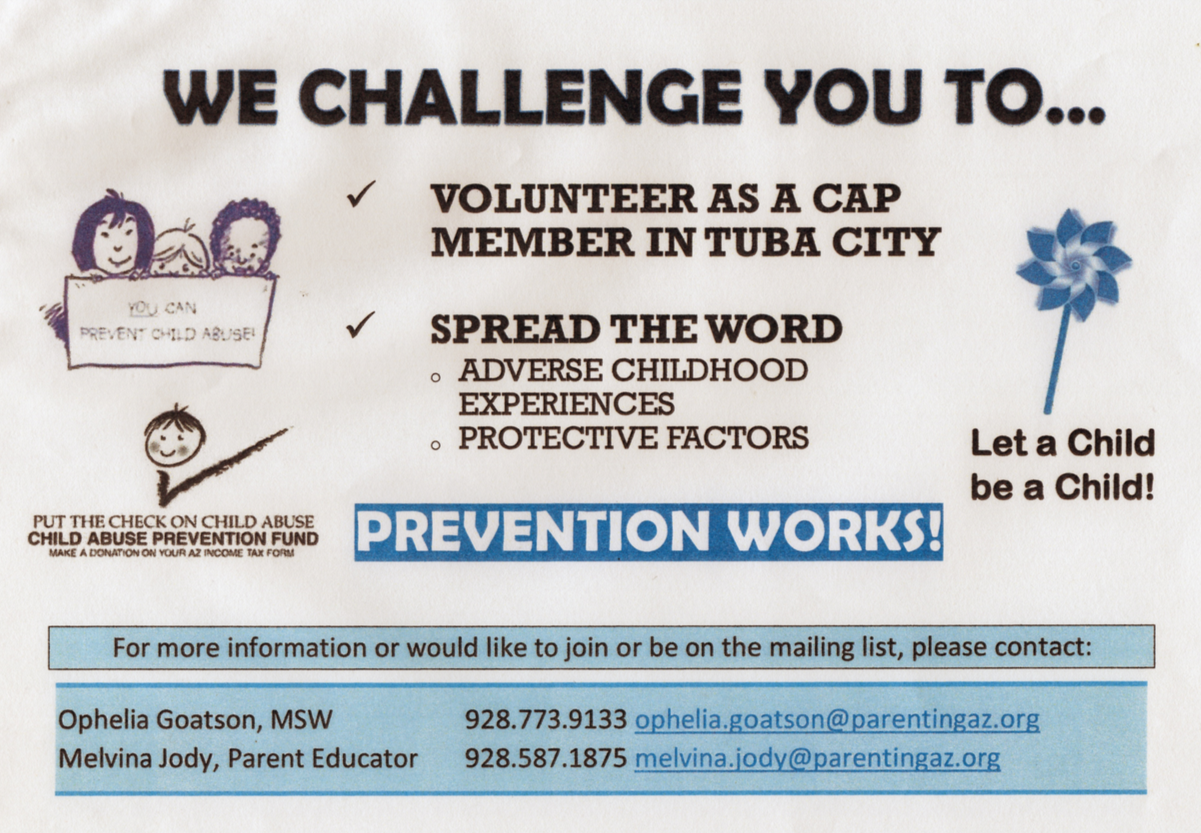 TUBA CITY — Due to the health and safety precautions being put in place, the Tuba City CAP Council will have to suspend all meetings and public activities until further notice. This includes the CAP Council meeting we had scheduled for next Wednesday the 25th.
We very much appreciate your partnership and support, and we understand the need to hold our own and the public's health in the top priority. We will be in frequent communication of any updates or changes, and please don't hesitate to reach out if you have any questions or concerns. We hope everyone stays safe and happy and healthy, and continues to spread messages of wellness and positivity when they can. Thank you again for your valuable time and consideration.
Send an email to Cymbre Lauing at Cymbre.Lauing@parentingaz.org for more information.
Category: Advocacy, Child Welfare, Events, Programs