By the Transformative Learning Center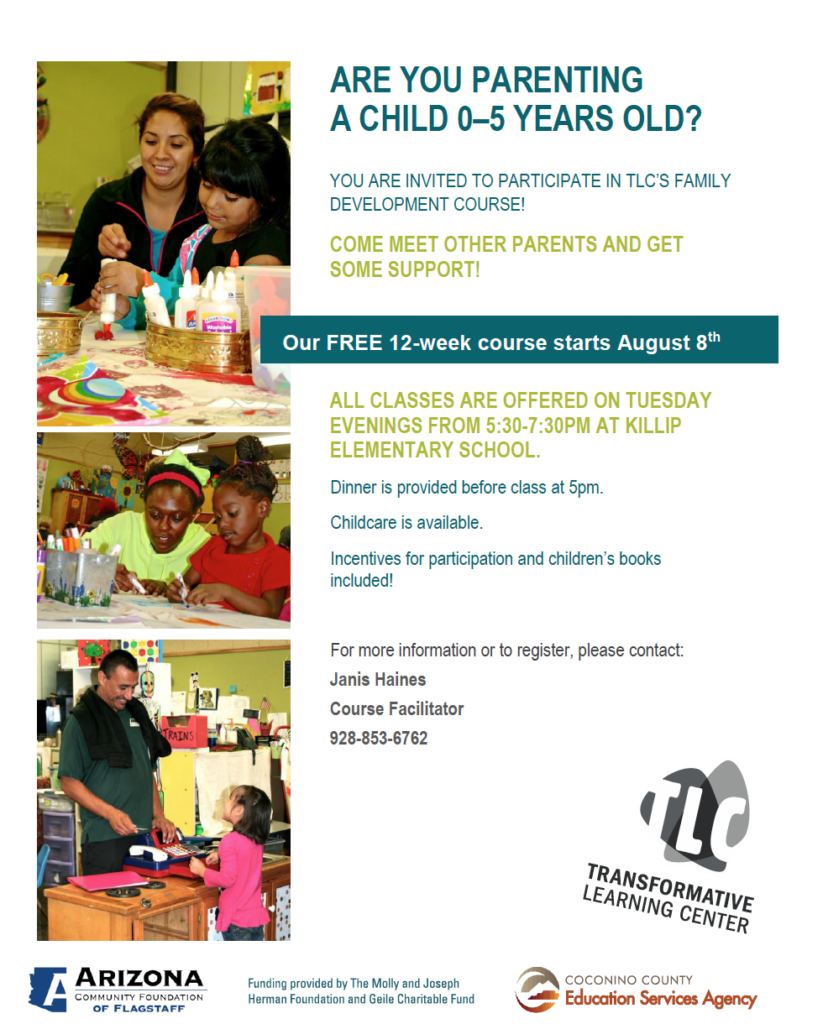 Are you parenting a child 0-5 years old?
Come meet other parents and get some support!
Our FREE 12-week course starts August 8th
All classes are offered on Tuesday evenings from 5:30 to 7:30 p.m. at Killip Elementary School.
Dinner is provided before the class at 5 p.m.
Childcare is available.
Incentives for preparation and children's books included!
For more information or to register, please contact:
Janis Haines
Course Facilitator
928-853-6762.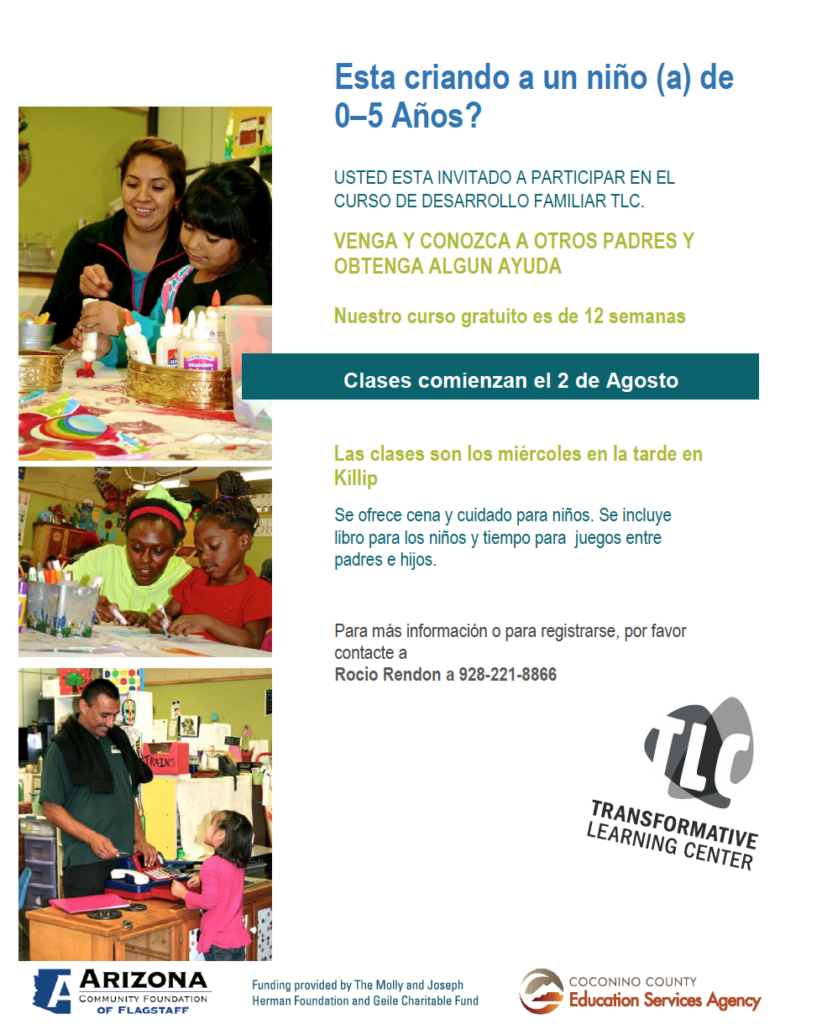 Category: Education