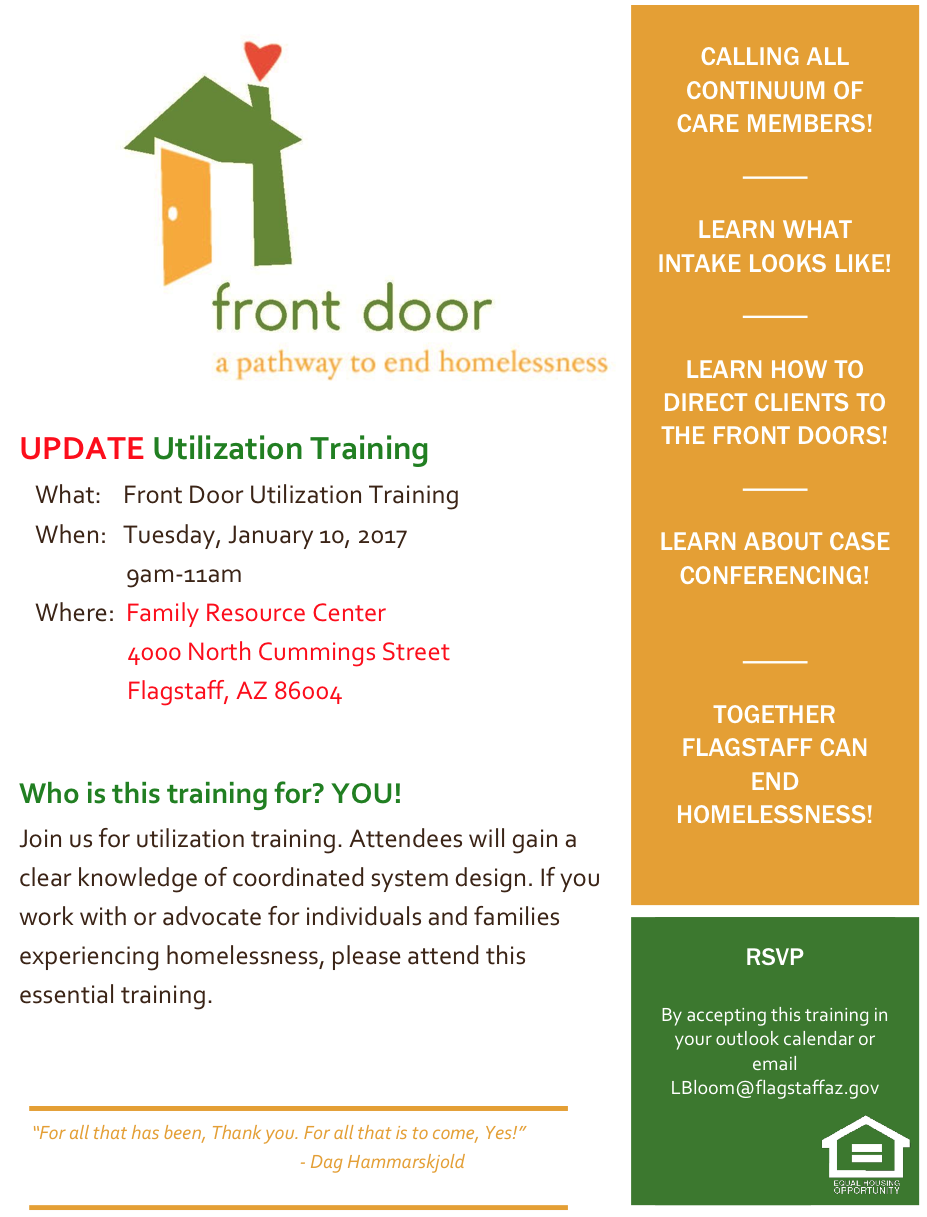 FLAGSTAFF — Utilization Training for "Front Door — a pathway to end homelessness" will be held from 9 to 11 a.m. Tuesday, Jan. 10 at (new location) the Family Resource Center, 4000 N. Cummings St., Flagstaff.
If you work with or advocate for individuals and families experiencing homelessness, this training is essential.
Attendees will gain a clear knowledge of this new coordinated system designed to help you to direct clients to the Front Doors.
RSVP by sending an email to LBloom@flagstaffaz.gov
Category: Child Welfare, Events, Programs, Resources