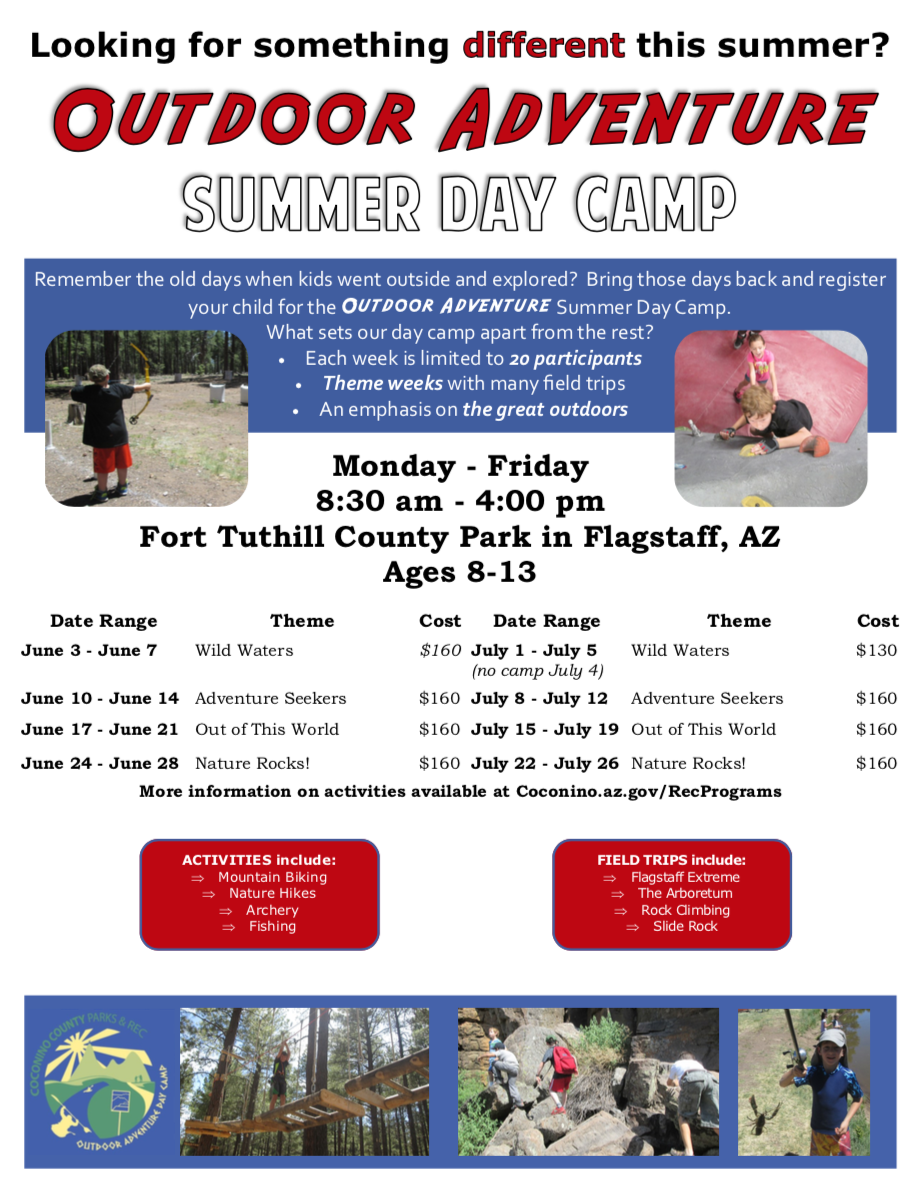 By CCC&Y
With the end of the school year and summer rapidly approaching, time is running short for parents to search for information on summer camps and other educational programs for their children.
The following is our latest listing of summer camps in the region.
If your summer camp is missing from our list, please send information to frank@coconinokids.org so we can update our listing.
2019 Summer Camps in Coconino County
Summertime Meals for Youth in Coconino County
Category: Child Welfare, Events, Programs, Resources