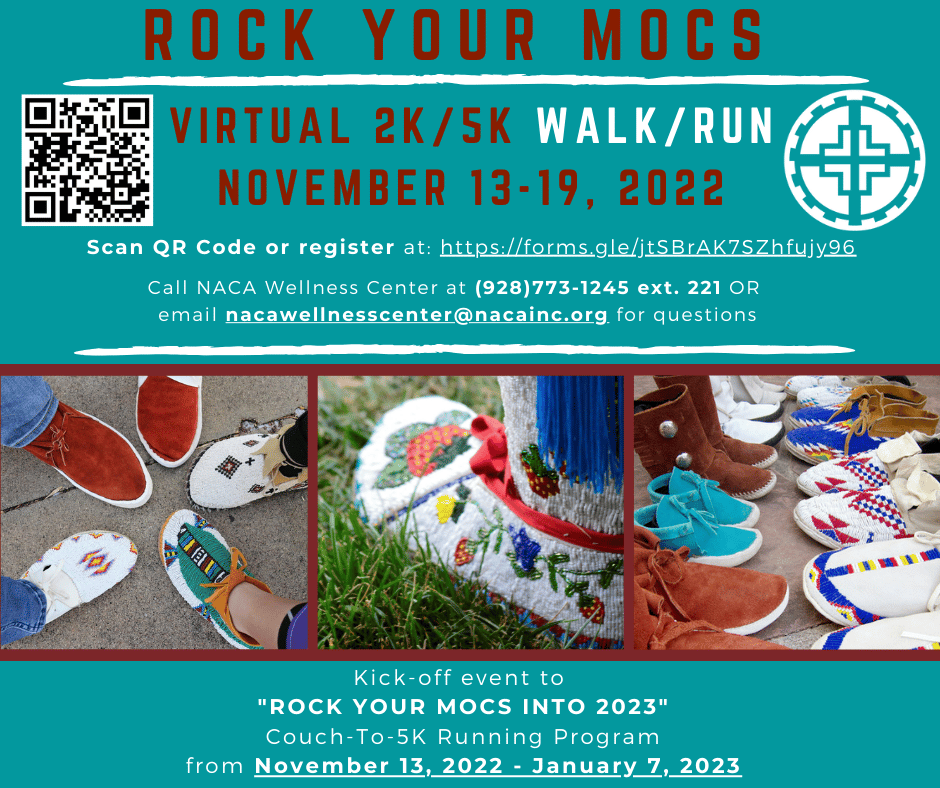 By Native Americans for Community Action (NACA)
Native American for Community Action's Wellness Center will present "Rock Your Mocs" through Nov. 19.
Roc Your Mocs this Native American Heritage Month with this virtual 2k/5k walk/run!
Walking/Running is a way we can pay homage to Native American Heritage Month by incorporating time-honored traditions that involve bringing us together as a community to engage in an activity that can create strength and happiness for All. Show your support and share your photos with your Moccasins in action!
You may use any type of tracker/app to share your Time/Distance and the location where you walked/ran. Share or email us your results/photos by November 19, 2022 at 11 PM (MST)
Event Timing: Through November 19, 2022
Event Address: Any Trail/Route
Contact us at (928)773-1245 ext. 221 or email nacawellnesscenter@nacainc.org for more information
Category: Events