By the Flagstaff Festival of Science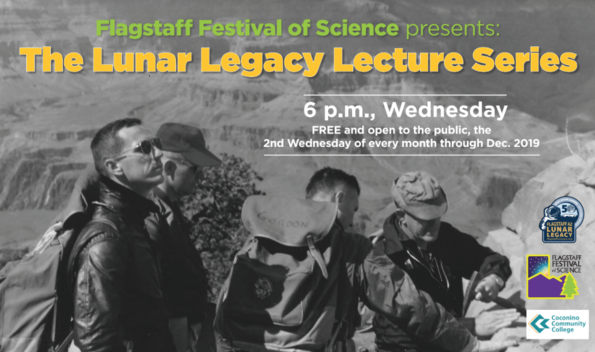 FLAGSTAFF — The Lunar Legacy Lecture Series is presented at 6 p.m. the second Wednesday of Every Month at Coconino Community College, 2800 S. Lone Tree Road, Flagstaff.
The next event is:
May 15 — Lunar Lecture Series- Ben Carver & Ian Hough — Learn about the historical significance of Flagstaff's Apollo training sites
This FREE 18-month speaker series celebrates the Apollo Moon Missions and Flagstaff's Critical role in these historic lunar landings. Parking is FREE for this series.
Click here for the 2019 calendar