Join Willow Bend and the Arboretum at Flagstaff for an Adult Education Workshop: Pollinators and their Partners.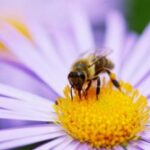 Get ready for spring planting. Learn what native plants attract birds, bats, bees, butterflies, and other animals, and why. Hear some fun and often unbelievable partnership stories, dissect flowers and discover what parts are especially important for pollinators, and learn important tips to apply in your garden or flower pots. Have all your questions about pollinators and their partners answered by an expert!
Workshop is led by Dr. Kris Haskins Research Director at the Arboretum at Flagstaff.
When: March 26th
Time: 10 am – 12 pm
Admission: $5.00

Sign up required. please arrive 15 minutes prior to workshop start time to sign up and take care of payment.