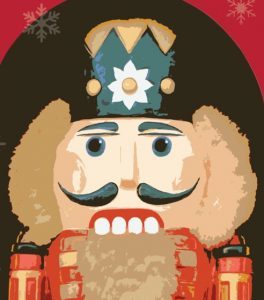 Presented by Flagstaff Symphony Orchestra at Ardrey Auditorium, Northern Arizona University Campus, Flagstaff AZ
NAU Community Music and Dance Academy Troupe presents Peter Tchaikovsky's The Nutcracker.
Underwritten by the Flagstaff Symphony Guild, the Lollipop Concert is an enduring and popular holiday tradition featuring an abridged and kid-friendly version of The Nutcracker for children of all ages. Tickets will go on sale November 1, 2018. Secure yours quickly; this event sells out annually.
As children leave Ardrey Memorial Auditorium, they are given a lollipop by a Guild member. This year's Lollipop Concert will be Saturday, December 1, 2018 at 2 p.m. in Ardrey Memorial Auditorium.
ADMISSION INFO
Tickets: All adults $20; Three children free.
Assigned seating.
First come, first served.
Call only. Contact: 928-523-5661
When: Saturday Dec 1, 2018
2:00 pm – 3:00 pm
Where: Ardrey Auditorium, Northern Arizona University Campus
Knoles and Riordan Road
Flagstaff, AZ 86011
Category: Events