By Lisa Irish • Arizona Education News Service • Arizona School Boards Association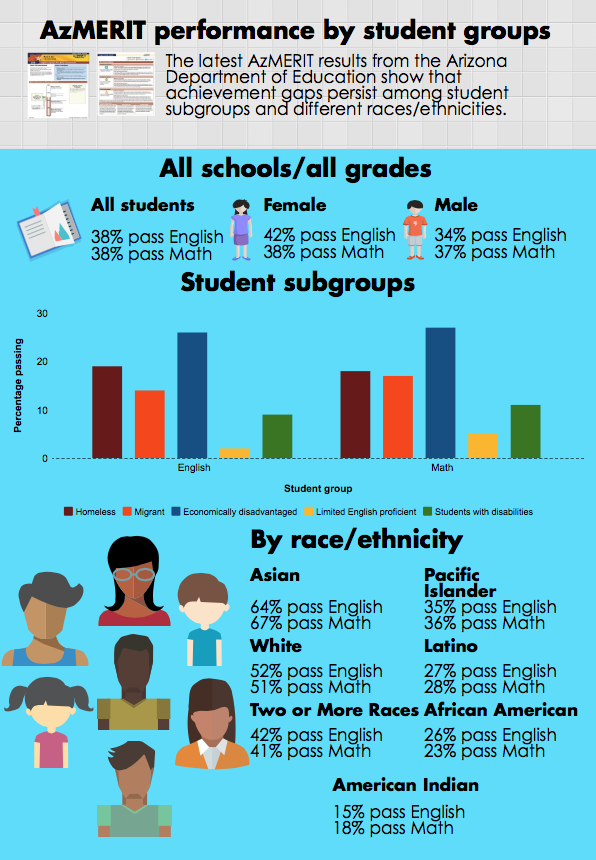 Nearly 4 out of 10 students passed AzMERIT this year, but achievement gaps persist between student subgroups and different races/ethnicities.
Arizona students in third- through twelfth-grade took AzMERIT last spring, which measures their proficiency on grade level academic standards in English/language arts and mathematics. This is the second year that students have taken the test, which measures real-world skills by asking students to perform tasks, do multi-step assignments, apply their knowledge, defend their reasoning, read complex passages, analyze them, and write thoughtful responses.
The Arizona Department of Education released final results (Sept. 15) from the Fall 2015 and Spring 2016 administrations of the AzMERIT statewide assessment and the Multi-State Alternate Assessment in an Excel file  and more information about the assessments.
Read the full article HERE
Please see related stories:
Category: Education