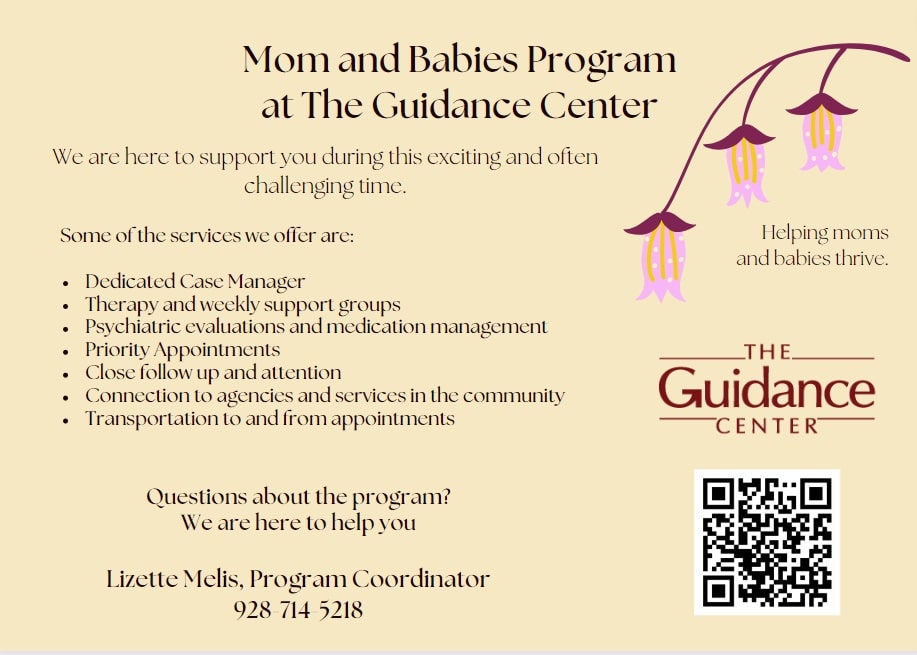 The Guidance Center is presenting a Moms and Babies Program.
We are here to support you during this exciting and often challenging time.
Some of the services we offer are:
Dedicated Case Manager
Therapy and weekly support groups
Psychiatric evaluations and medication management
Priority Appointments
Close followup and attention
Connection to agencies and services in the community
Transportation to and from appointments
Questions about the program?
We are here to help you
To learn more, contact Lizette Melis, program coordinator, at 928-714-5218 or Deleslie Foster, case manager, at 928-714-5218
Category: Child Welfare, Education, Educational Opportunities, Health, Programs, Resources