Children's Action Alliance:
The general election is inching closer, and within weeks, CAA will head to the polls to select a new president, representatives in Congress, county officials and members of the state legislature.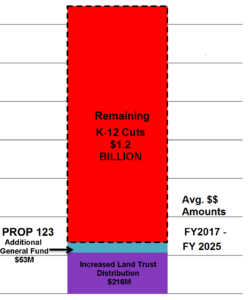 CAA kept our election year questionnaire brief this cycle, so we could get as many responses as possible to help shape the discussion on children's issues, such as funding education, determining program priorities to help children succeed in school, helping at-risk families stay out of the foster care system, and promoting economic growth for Arizona families. CAA received an excellent response to our brief survey, with some encouraging results on the topics of economic growth and education investment.
Fully 100% of the respondents said they support building a strong and educated workforce with revenue sources and investments in education and family support, while 87% want to see greater investments in infrastructure, such as roads and water supply.
Ninety-five percent of the candidates favor preventative services, such as parent mentoring, child care assistance and counseling to help at-risk families stay out of the foster care system.
Nearly all – 96% of the respondents – support more resources for K-12 education for better pay and training for teachers, as well as supplies, textbooks and funding for safer classrooms. (See chart at right for current shortfalls in education funding)
Reading proficiency – which is an early indicator of later student success – is a problem in Arizona schools, with 6 in 10 failing to read at grade level. More than 9 in 10 of the candidates who responded said they want younger children who are struggling in reading to have access to programs to help them get up to speed.
You can review all the responses, updated and unedited, on CAA's website to help you choose your district's candidates this November.