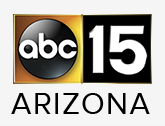 By ABC15 • Associated Press
PHOENIX – The student activists behind this weekend's planned Phoenix march for gun reform are continuing to call on Gov. Doug Ducey to meet with them, even offering him a speaker's slot at the rally.
The teens, who held a sit-in at Ducey's office last week, accused him at a news conference Wednesday at the state Capitol of dodging their attempts to have a dialogue.
…Read the full article HERE
Please see related stories:
Category: Education