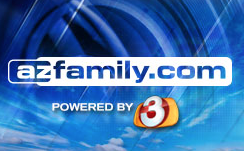 By Morgan Loew • azfamily.com
PHOENIX (3TV/CBS 5) – School districts across the state appear to have an easier time filling open teacher positions this year, when compared to last year. But the news is not all positive for districts that are looking for candidates with teaching degrees, and for districts that need to fill special ed spots. That is according to a CBS 5 Investigates survey sent to every school district in Arizona.
"I would say the trend is similar to the last couple of years in that, during the summer, the well is dry," said Justin Wing, who is the director of Human Resources for the Washington Elementary School District.
…Read the full article HERE
Category: Education