Presented by Lowell Observatory at Lowell Observatory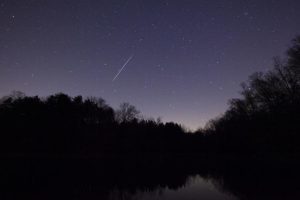 Family-friendly activities designed to teach visitors about the cause of meteor showers at 6 p.m. Learn about the source of the Leonids Meteor Shower and get viewing tips during a lecture at 7 p.m.
ADMISSION INFO
No reservation required. Unless noted otherwise, regular admission fees apply for special events.
When: Friday, Nov 17, 2017
06:00 pm – 07:45 pm
Where: Lowell Observatory
1400 West Mars Hill Road
Flagstaff, AZ 86001
Category: Educational Opportunities, Events