Presented by City of Flagstaff Parks and Recreation at Frances Short Pond (The Duck Pond), Flagstaff AZ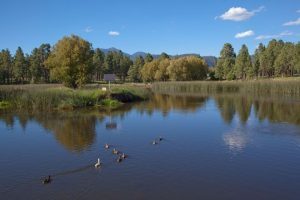 Learn how to fish. The Flagstaff Parks and Recreation & Arizona Game and Fish present: Take a Kid Fishing Day at the Frances Short Pond on Friday, July 20, 2018. This is a free event where all skill levels are welcome to learn the basics of fishing. Bait and poles will be provided.
ADMISSION INFO
This event is free to the public.
When: Friday, Jul 20, 2018
8:00 am – 12:00 pm
Where: Frances Short Pond (The Duck Pond)
On Thorpe Road
Flagstaff, AZ 86004