Tag: Youth suicide prevention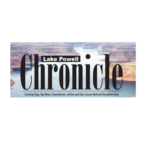 Nearly a year ago the dream of a new skatepark was just a dream. But eventually the idea found its way to the City Council dais and the proposal was heard during a session in June of 2017.
The Page youths who longed for a more up-to-date skatepark had no clue that $400,000 and a plan to take bids on a contractor had begun.
On October 26, 2017 the city of Page awarded the contract to build the skatepark to Spohn Ranch Skateparks. The park will be more than a skate park, but it will be an all-wheels park for skateboards, rollerblades, bikes and scooters.