Tag: Youth Leaders in Action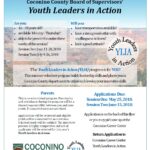 If you are a teen or know of someone 16-18 years old interested in developing and sharpening leadership skills, the Coconino County Board of Supervisors recruiting participants for their 2018 Youth Leaders in Action second summer session to be held July 9-26.
Chosen applicants will earn $11 per hour for participating in the session. The deadline is June 15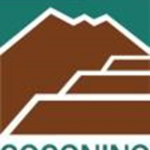 The Youth Leaders in Action (YLIA) program is a new summer volunteer program that places teens in work environments within Coconino County departments.
YLIA participants will be immersed in work environments and attend leadership workshops where they will identify and implement leadership skills.