Tag: Williams High School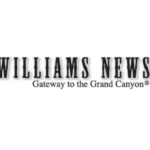 WILLIAMS, Ariz. – Lots of teenagers dream of pro sports careers, but Williams resident Niko Romero has a plan for his, and it involves largemouth bass.
The 13-year-old is headed for a career as a professional bass angler. It's a small career field-and very difficult to break into-but, if he can do it, he will stand to make a very good living.