Tag: Williams Elementary School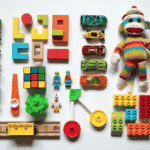 The Staff Advisory Council (SAC) Holiday Service Project, Coconino CASA for Kids' Giving Tree Program, supports abused, neglected and abandoned children, youth and young adults of Coconino County who have been removed from their homes and are wards of the state. By supporting the Giving Tree Program, SAC hopes to provide 25 children three gifts (valued at $25-$30 per gift, $75-$100 per child total), so they can experience the spirit of the holidays. 
Last year, the Service Professional Advisory Council supported 19 children by donating 57 gifts to the Giving Tree Program. This year, the goal is to support 25 children with 75 unwrapped gifts.  
Those interested in donating gifts can visit https://bit.ly/NAUGivingTree to learn more about the children, sign up to give gifts, print gift tags and learn where and when to drop-off your gifts. Instructions are also listed below as reference.