Tag: Williams Elementary-Middle School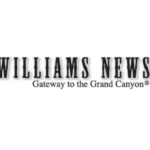 When Myra Kmetz and her husband got married, they knew they wanted to have a lot of kids.
"But my husband and I started late," she said. "We had four kids, but I don't think four kids were enough for him. He always wanted a fifth."
The Kmetz family became interested in becoming foster parents following a conversation with their son's teacher in Parks, Arizona. …
Kmetz said from the start she and her husband were interested in opening their home to higher risk children.