Tag: WIC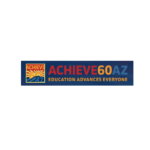 Achieve60AZ has reached its goal of meeting with community leaders from every county to find tangible solutions to close the achievement gap in Arizona.
The grassroots alliance, dedicated to meeting our state goal of 60 percent educational attainment among Arizona adults by the year 2030, wrapped up its year-long statewide tour on November 7, meeting with leaders in Cochise County.
"Our goal will not be reached by simply talking to people in Maricopa County," said Achieve60AZ Executive Director Rachel Yanof. "This is a goal for the entire state, so we wanted to make sure leaders across the state were aware and all in. We know Mohave County's problems are not the same as Pima's or as Yavapai's. We wanted to get people all across our great state thinking about what they and their community can do to best reach our 60 percent attainment goal."

Coconino County Public Health Services District is looking for parents with children under 5 to participate in focus groups. The groups will take place at the WIC Clinic to hear from parents about how WIC can better serve them. All participants will receive a $25 gift card! Kids are welcome!

WIC has a Facebook page to keep up with and find out the latest WIC news…