Tag: W.F. Killip Elementary School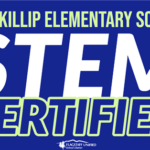 The school-improvement, assessment, and certification organization Cognia™, a nonprofit organization, recognizes W.F. Killip Elementary School with Cognia™ STEM Provider Certification.
"The certification is designed to differentiate organizations that simply put a STEM stamp on their materials and marketing and those that have products and services that meet high standards," says Dr. Mark A. Elgart, president and CEO of Cognia. The certification process, Dr. Elgart notes, involves several stages of rigorous internal, external, and on-site review and assessment of performance against standards focused on contributions to the STEM pipeline, STEM learning, connections to real-world applications and community, and program efficacy.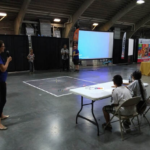 Coinciding with the 50th anniversary of the Apollo 11 lunar landing, Flagstaff had a variety of events celebrating the city's part in the achievement, including hosting a LEGO Robotics competition at NAU. Killip's team "The LEGO Side" took part in the Apollo Next Giant Leap Student (or ANGLeS) Challenge on July 19th and 20th. In this challenge, teams needed to fly and land a lunar module via drone in a particular location on a map of the moon's surface.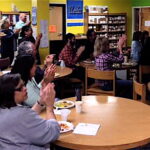 W.F. Killip Elementary School in Flagstaff received the 2015 Arizona Out-of school Time Award of Excellence during an online presentation held by the Arizona Center for Afterschool Excellence (Az CASE) on Sept. 25.