Tag: Vitalyst Health Foundation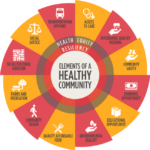 Vitalyst Health Foundation, in partnership with community experts and the Arizona Town Hall Research Committee, has been working diligently to create a remarkable resource for informed discussion about how to ensure communities are healthy and vibrant. While some additional details may be added before the report officially goes to print, the initial background report provides a wealth of information and ideas.  
Click here to view the initial background report online.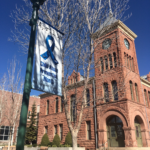 CCC&Y has received a capacity building grant from Vitalyst Health Foundation to help CCC&Y to increase its capacity and effectiveness by telling its unique and authentic story.
"The Coconino Coalition for Children & Youth (CCC&Y) is a nonprofit organization that ignited collective action to cultivate, honor and empower resilient, thriving communities,"Vitalyst Health Foundation reported. "The vision of a holistic community where all children of Coconino County are increasingly free from the trauma experience and all have equitable opportunities that build resiliency aligns with the mission of Vitalyst in Access to Care and coordinated systems of care and Social & Cultural Cohesion and support services for mental health needs."