Tag: Virginia Watahomigie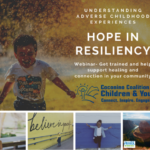 It is not easy to write this message.  I, just like many of you, have found myself filled with many emotions ranging from deep sadness to raw anger.  Many of us around the Nation are trying to find our voice, our place- ideas for how we can make a positive impact.  CCC&Y has a long history of advocating for and working toward justice and equity for our community.  
I was scheduled to present the Adverse Childhood Experiences (ACES) / resiliency training live this week for a school district.  I was re-struck, while speaking with these educators, by how relevant the work of CCC&Y is- even during current times.  I felt gratitude for this connection and all of you who further this work.    
If you have not done so already, I would invite you to visit our webinar on ACES.  It will help you to gain personal insight into what happens to people, what we do to people and how society can choose to make trauma worse or better for folks.  That insight then becomes sharable.
The Coconino Coalition for Children and Youth (CCC&Y) strives to prevent substance abuse and other negative outcomes in adulthood by understanding the effects of childhood traumatic experience and mobilizing community action. Research shows that Adverse Childhood Experiences, or ACEs, contribute to the likelihood of addiction. Sadly, however, Arizona ranks higher than the national average for children who have experienced ACEs. These can include childhood traumas such as abuse and neglect. In fact, according to the Arizona ACE Consortium, "It is estimated that nearly 70,000 children in Arizona have more than five ACEs."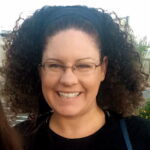 On behalf of the Board of Directors, please welcome Virginia Watahomigie as the new Executive Director of the Coconino Coalition for Children & Youth.
Virginia earned a Bachelor of Science degree in Psychology (minor in Family Studies) from Northern Arizona University and is completing work on a Master's degree in Administration from the university.
She was with Arizona's Children Association for 12 years, most recently she served as a program director in Southern Arizona, responsible for the agency's Foster Care, Therapeutic Foster Care and ICPC (interstate compact) programs for five counties. The agency is the oldest and largest Child Welfare/Behavior Health organization in the state of Arizona, with services in every county.